At the Foot of the Rwenzoris.
It is Tuesday morning. I woke up before the adhan (the sonorous Muslim call to prayer) and even before the rooster's crow. Another day is dawning in the remote west of Uganda, close to the border of the Democratic Republic of the Congo. I am staying at a humble guesthouse belonging to the large cathedral of the Anglican diocese. Every day so far has been packed with activity. But let me start at the beginning…
My passage through Pearson Airport in Toronto was smooth an uneventful. Even my two suitcases — four kilograms over the limit, full of clothes and books for Africa — did not cause any problems at the check-in. To thank God for "travelling mercies" is definitely no cliché anymore. Arriving at Entebbe Airport (via Addis Ababa) on Saturday morning, tired but excited to be in Uganda for the first time, I recalled from my childhood, that it was here  where the Israeli Security Service conducted a daring raid to free some hundred Israeli hostages during the reign of dictator Idi Amin. It is a humble airport by Western standards, situated close to the capital Kampala, on the northern shore of Lake Victoria.
Before taking on the long road to Kasese in the remote west, I went through a tedious process of obtaining a sim-card for my phone. A small effort if you know it will connect you with your wife and family, and the rest of the world. The almost six-hour ride to Kasese was a harrowing experience to say the least.  Our driver obviously had no fear of death. I often thought a slight error or mishap, on a road filled with potholes, and used by all kinds of vehicles and travellers, would send us right into eternity. By God's mercies we arrived safely home by nightfall. Maybe that's why George was in such a hurry! I have since decided to pay a hundred dollars extra and take a small aircraft of Aerolink Uganda back on Friday. Kasese, by the way, is a picturesque city, situated at the foot of the Rwenzori Mountains. I soon found out that it has a Hotel Margherita, and a street called Margherita, all because of the third highest peak in all of Africa, Mount Margherita, that can be seen in a distance! It made me long for my Margherita so much more…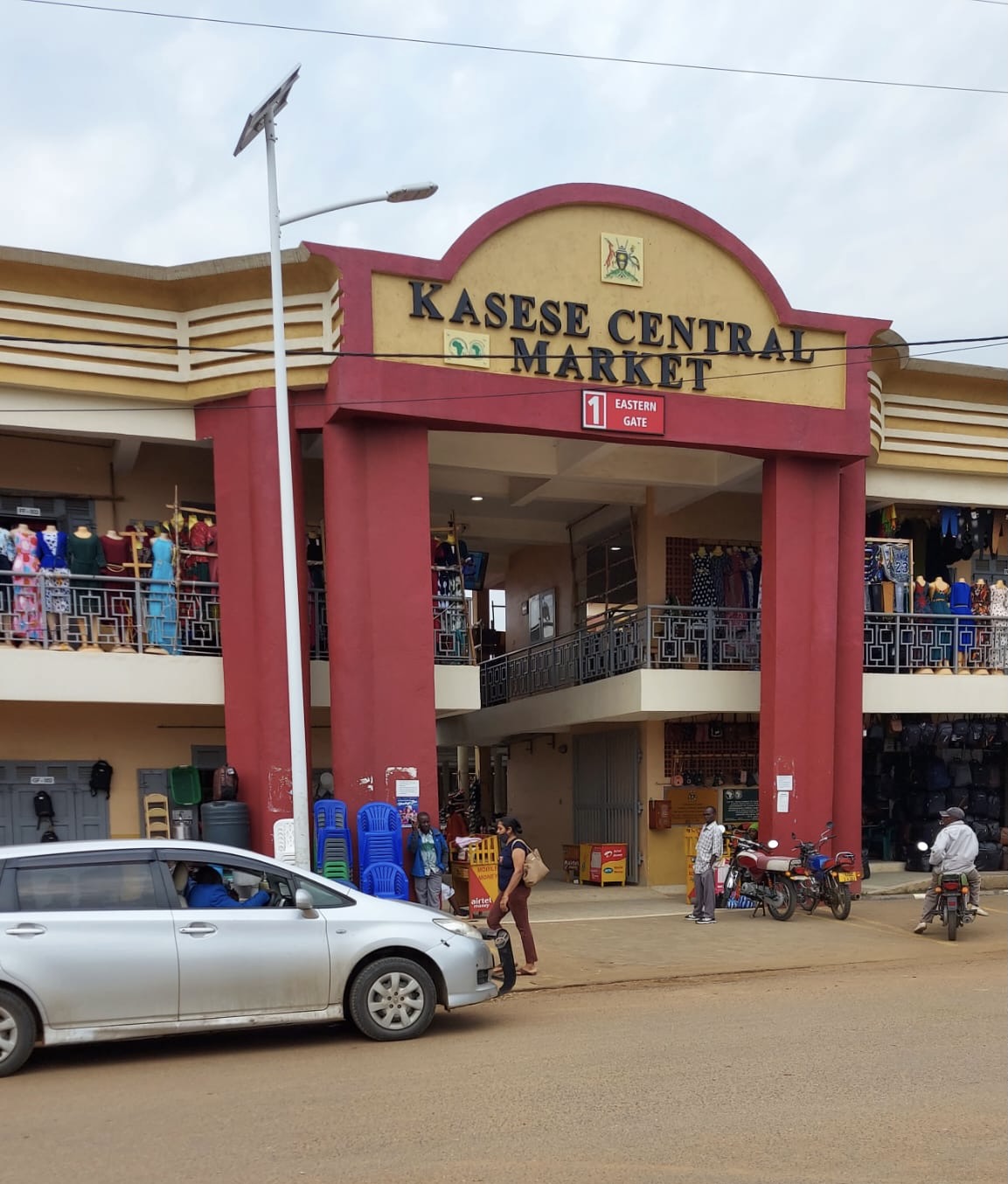 Upon arrival I heard from my wonderful host, that I shall preach three times in the morning— which meant three consecutive services stretching from seven till one in the afternoon. I decided to preach a simplified version of a recent Mark 1:14-15 sermon (without notes), which was very well received. Way over a thousand parishioners attended on Sunday. After each sermon a passionate altar-call was issued by one of the pastors. I realized anew the immense value of this practice, if used properly and biblically. I also noticed that some of the young people coming forward, were asked on the spot to give their testimony to a crowd of witnesses. It was solemn, joyful and God-glorifying. The father of one of them told me joyfully afterwards, how many years he had talked to his son about committing his life to Jesus… until this morning. Eternal Praise to our God and King! In the afternoon I spoke to a group of new communicant members, in one of the cathedral's classrooms.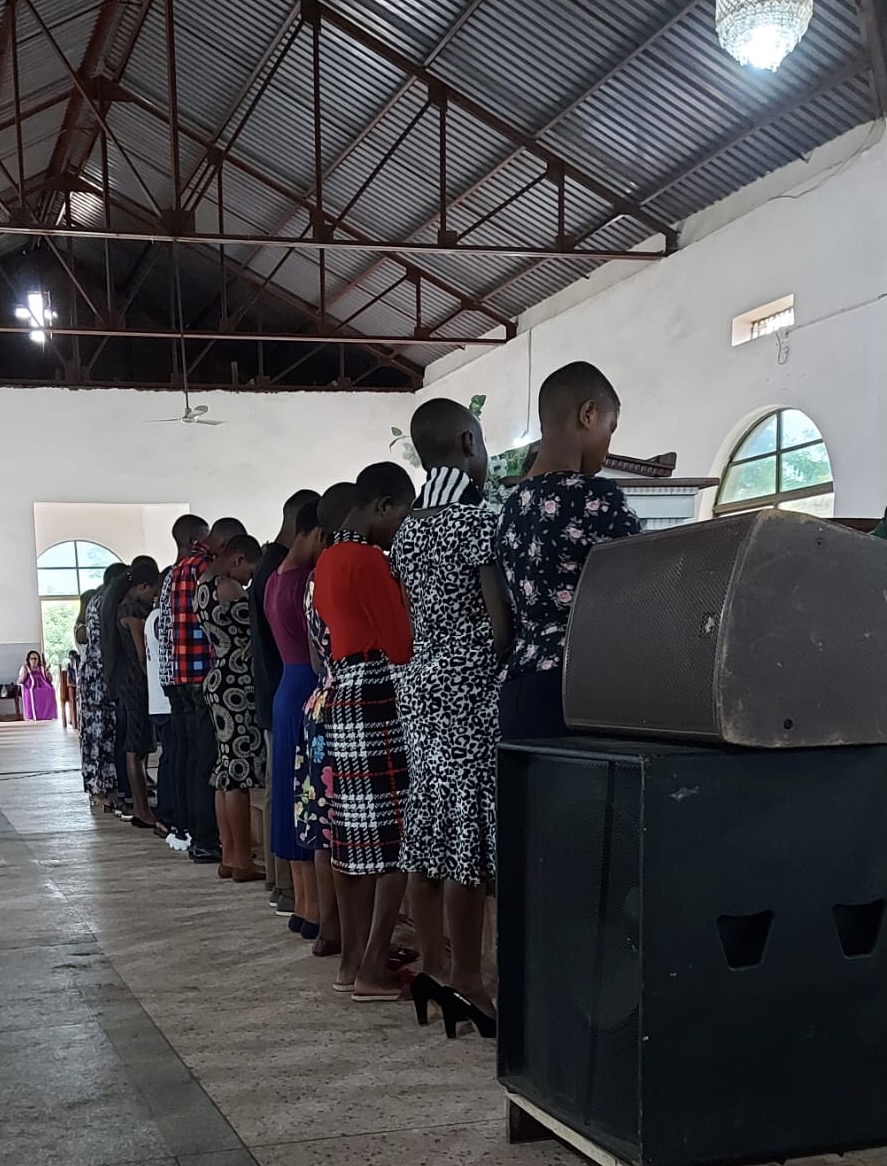 Mosquitos kept me company for most of the night, for I only learned later how to manage the mosquito net well. On Monday morning I led a small prayer group — fittingly called "Morning Glory" — with a mediation on Jeremiah 17:5-10, before heading out by nine to meet our first group of persecuted believers. I was told there were over 16 000 of them (only in this diocese), registered since the mid-nineties when the refugee ministry was started. We were scheduled to meet with only a hundred-plus a day, for three successive days, each venue about forty minutes to an hour's drive from our base. There was not room and food sufficient to accommodate more of them. Thanks to generous donations from Canada, we could provide all these persecuted believers (some among them refugees from the DRC) and the others with food and drink.
What an unforgettable experience it was to see these poor folks, many of whom have escaped severe persecution in Uganda or the DRC, and who have today walked through the bush to hear the Gospel. I spoke to them from Rev. 12:11 and John 16:7, back-to-back for two hours, boldly comparing Christianity with the darkness they came from, holding before them the Lord of Glory. Their joy and gratitude were felt in the many "amens" and in the amazing singing that followed.  The exhortation in the Psalms, to "shout out loud the praises of your God" received new meaning. These folks definitely do it, with drums, strings and cymbals galore. For context, bear in mind that a brutal Islamic insurgency has been raging sporadically since the 1990's not many miles from here, in the remote east of the Democratic Republic of the Congo. That, no doubt, helped to drive many of these folks into the arms of the Saviour.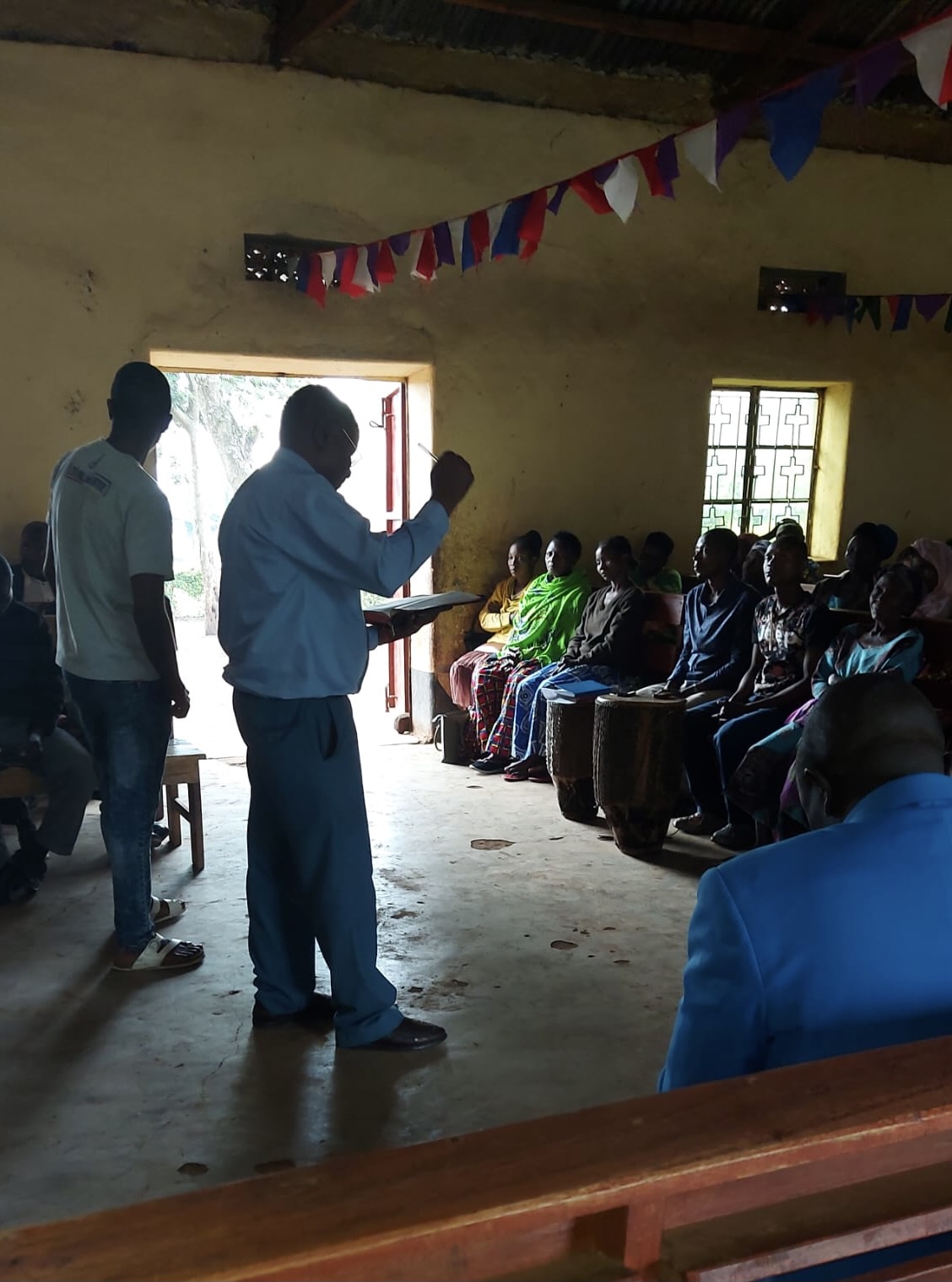 I asked, why do they come to Jesus and his church? Several reasons were given: The religion they have left offers no salvation; they resented its harsh attitude and inherent discrimination against women; they did not find their former "worship" appealing (Africans love to sing); they could not understand Arabic or make out what the Quran teaches, while the Bible was abundantly clear and wonderful; they experienced God's love in the Christians; and his power in answering prayer (whenever the Christians prayed for them); and of course, last but most important: Jesus, the Son of God. What an encouragement to us all in the West to cherish what we have received and to be on fire for the Lord and for his church.
On Wednesday I woke up with nausea and severe fatigue, fearing for the worst. Last time in South Africa it was Covid, and almost the end of my earthly journey. What was it going to be this time? Thank God by Thursday morning I was fine. But was I ever impressed with the quick actions from my host, and of two doctors (both of whom were in church on Sunday) examining me at the clinic in town even before teatime, not to mention the fervent prayers of a pastor at the clinic. The Lord is good indeed! And so, though still very weak, I could fulfill my duties in a busy day of driving, meetings and preaching.
On Thursday we drove towards the border to witness a wonderful project of a small clinic seeking to provide medical care and shelter to persecuted believers in the name of Christ.  It was here that my host taught me a wonderful lesson from the miracles of Christ. Care first for others with what you have, and then you will thrive on the leftovers. There were twelve baskets of leftovers in the Gospel, one for every apostle, or seven, one for every day! He shared this with me as he showed me how much they have done with their own hands and out of their own pockets, out of love for these suffering Christians.  Even the doctor and nurse are serving as volunteers.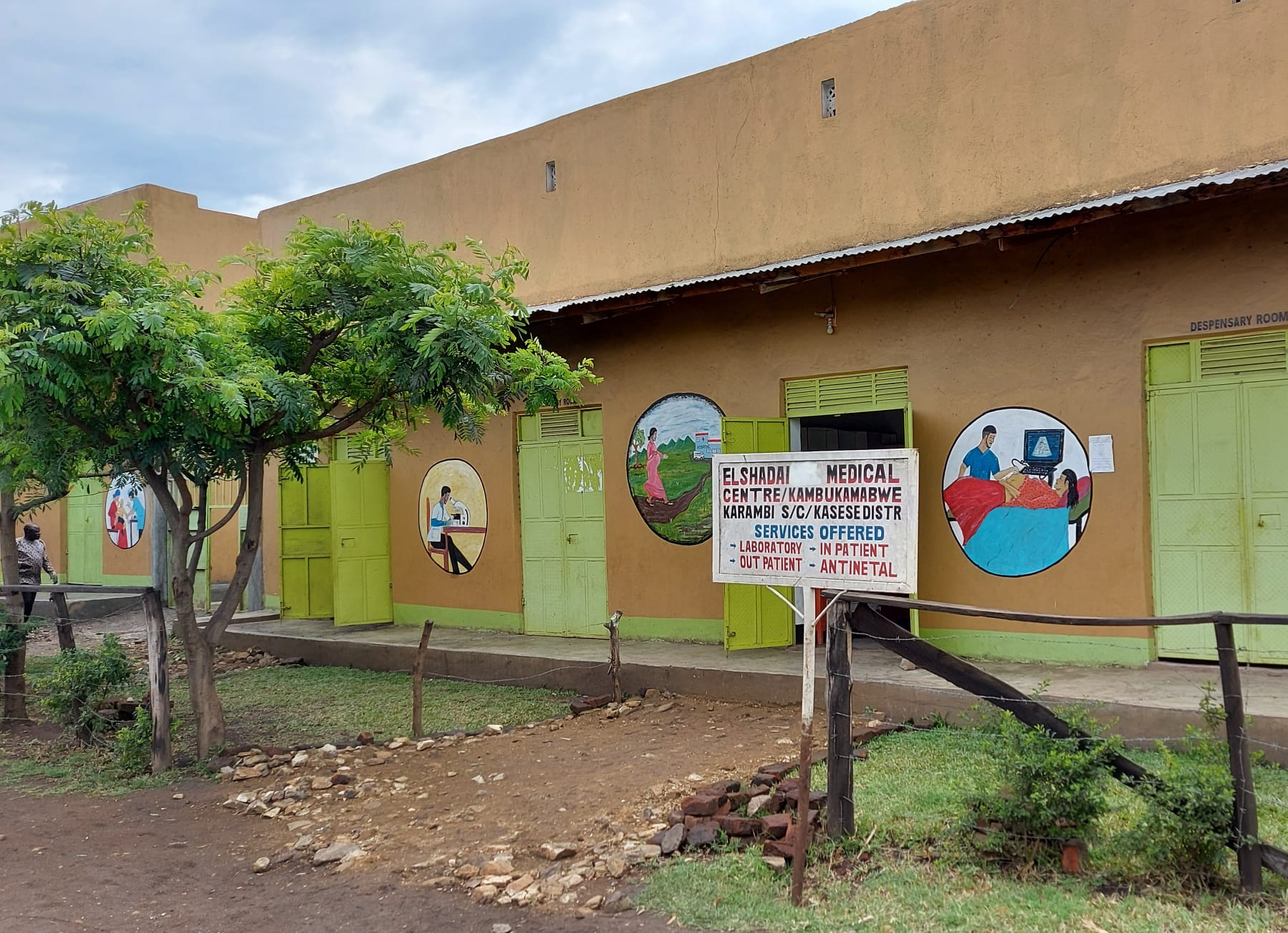 The memorable week was concluded with lunch at my host's home, and then afternoon tea at the bishop's beautiful residence. Several of the clergy of the diocese were present at the latter. The bishop's heart for the salvation of sinners, for the godliness and wellbeing of his people, and his sincere concern about a dying Christianity in the West, all touched my heart. Little wonder that these folks keep the worldwide Anglican communion's feet to the fire. To the bishop I gave a small gift containing two books, one on Jesus and Jihad by Dr. Michael Youssef, and another, a new little catechism on sexuality, written by Rev. Christopher Gordon from Escondido. These, I said, will be good tools to further equip the church for the three-way clash of civilizations, raging so fiercely in Africa.  The bishop thanked me profoundly for my visit and for the love shown to God's people in this remote part of the world, in coming all the way from Canada. He expressed the hope, that everyone else shared, that this would not be my last visit to them, and that I will bring more Christians with me. As a farewell gift Bishop Baluku gave me a book he wrote, detailing a ten-year vision for the diocese, until 2030, to expand the kingdom of Christ. I was impressed.
Arriving back home at the guest house, as we went through two suitcases of clothing sent from Canada, many pieces still with price-tags on them, my host Rev. Murabuyo cried out: "Brother, this is love, this is love! Why did they send you all the way to visit us? This is love. Praise the Lord!" After praying together at the lush-green airstrip, I waved goodbye to a dear brother and friend, and boarded the small plane with seven other tourists.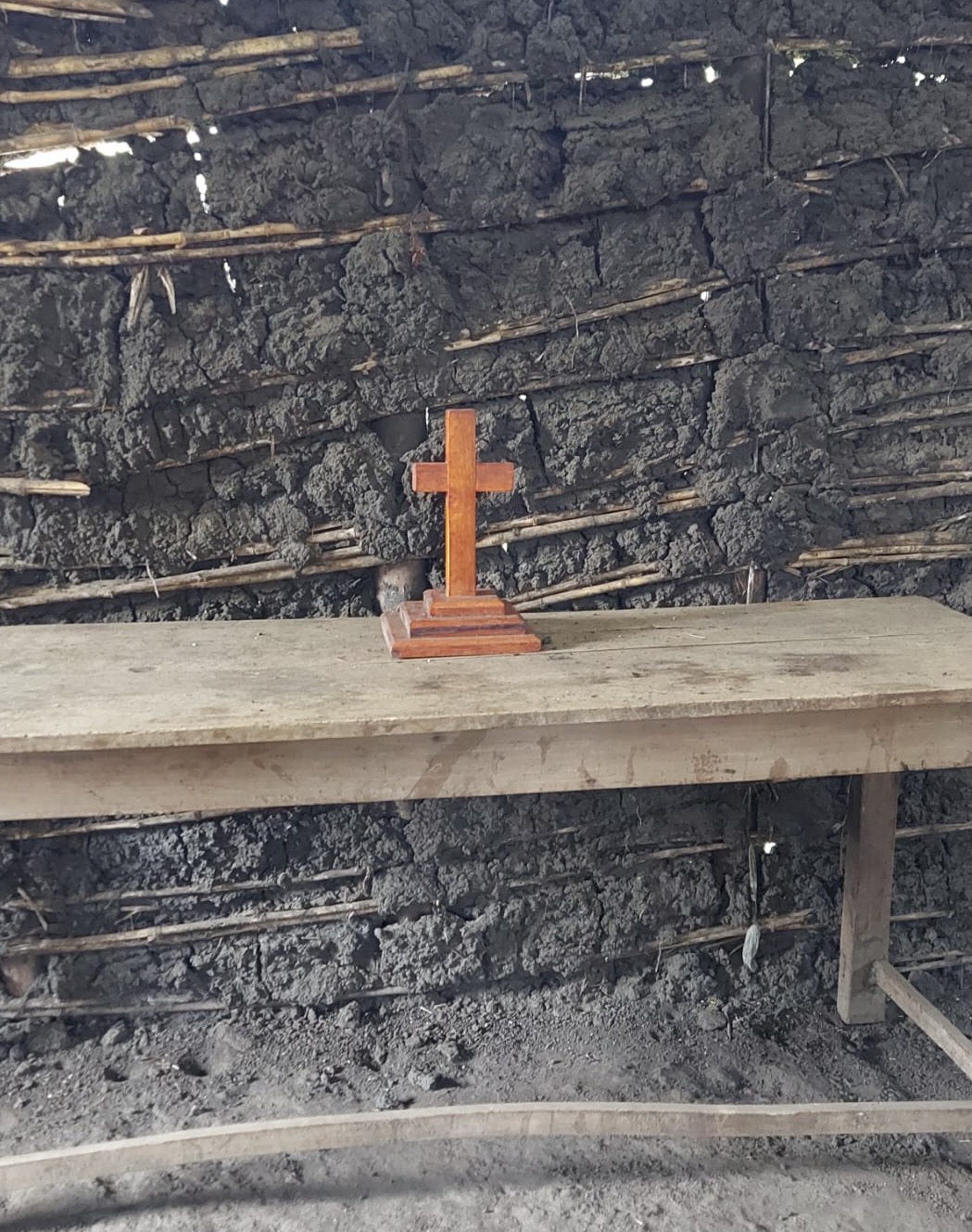 A small chapel in the bush for persecuted believers.