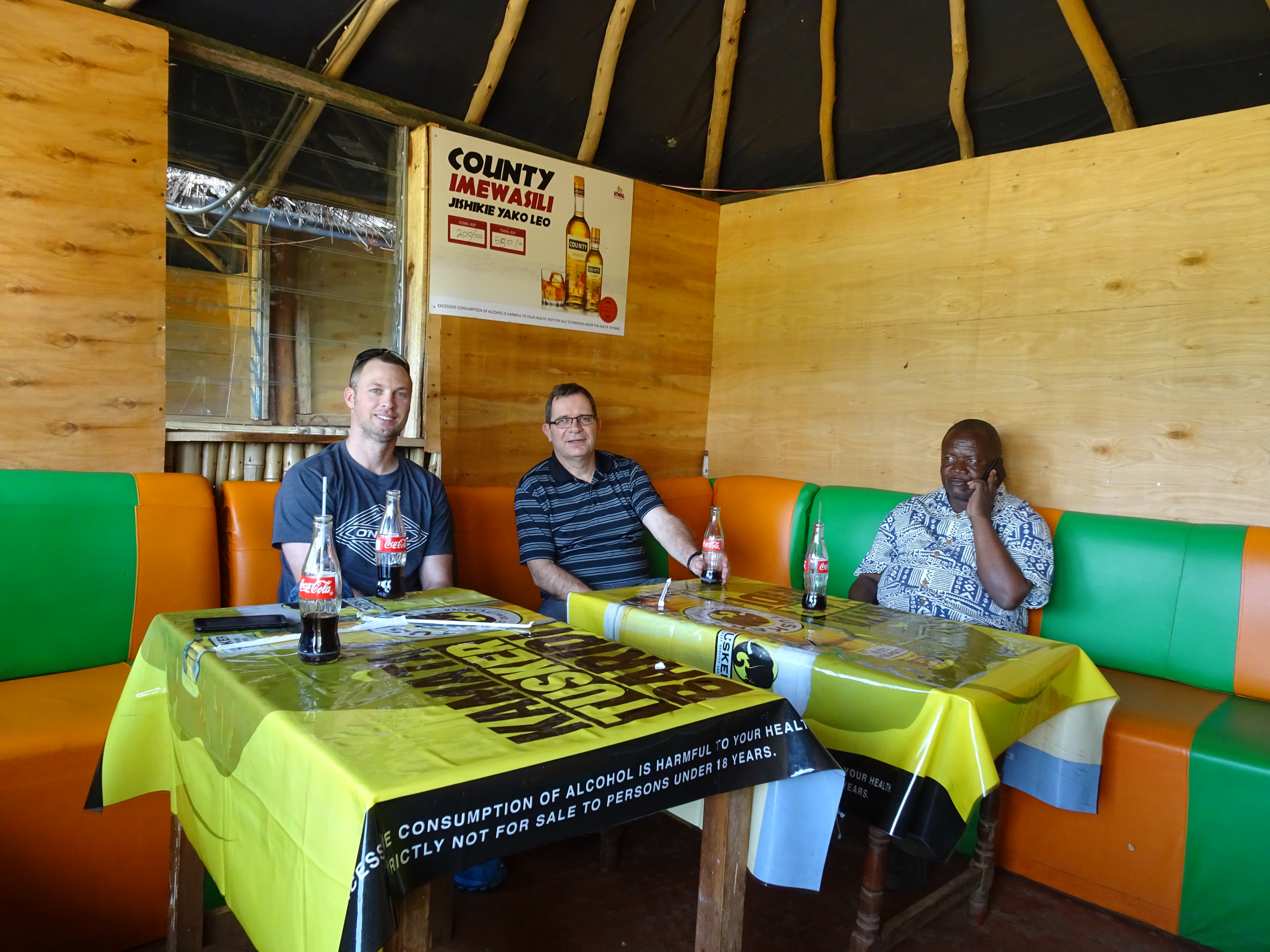 Relaxing at the Equator, our long journey is almost over…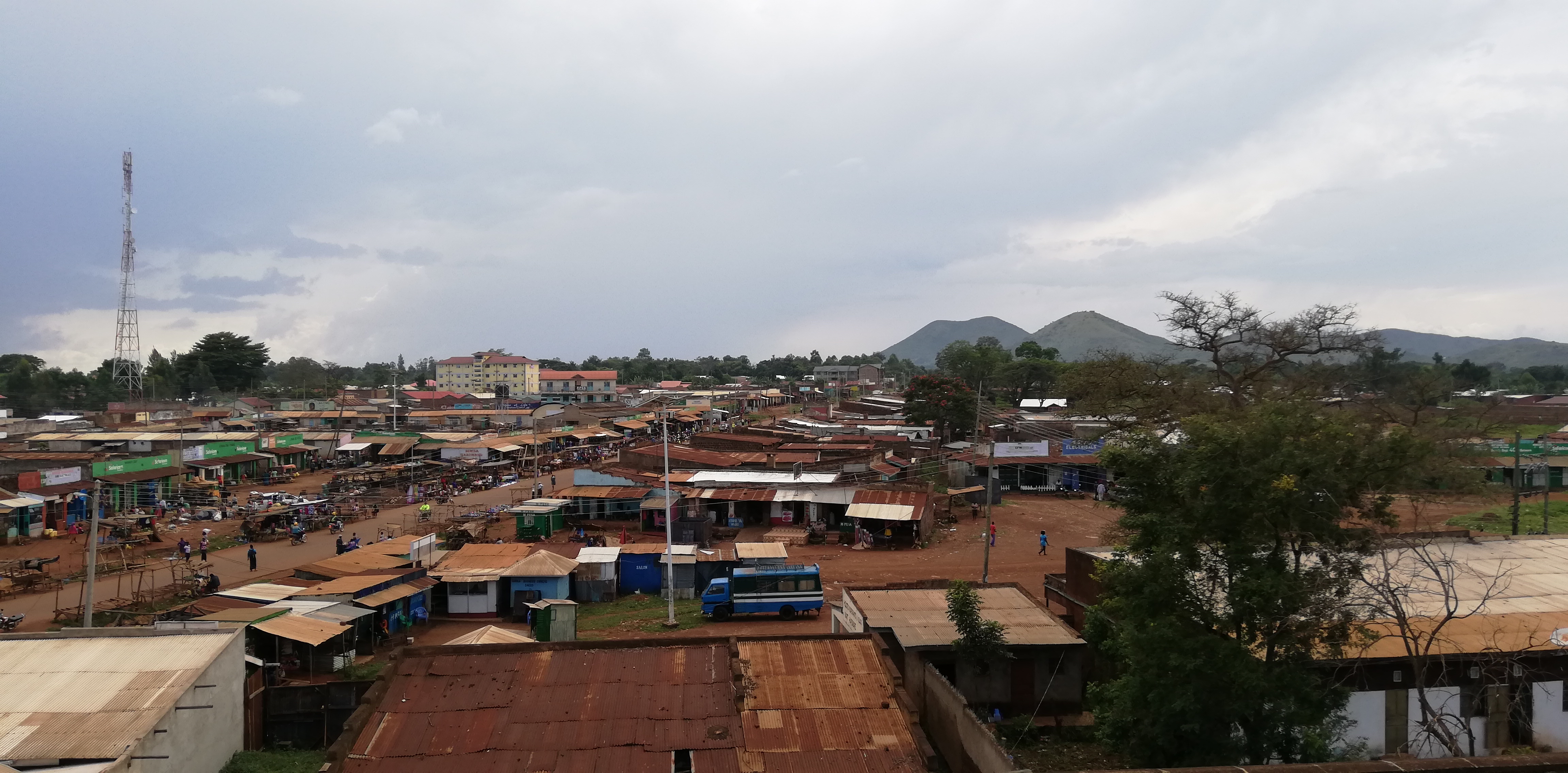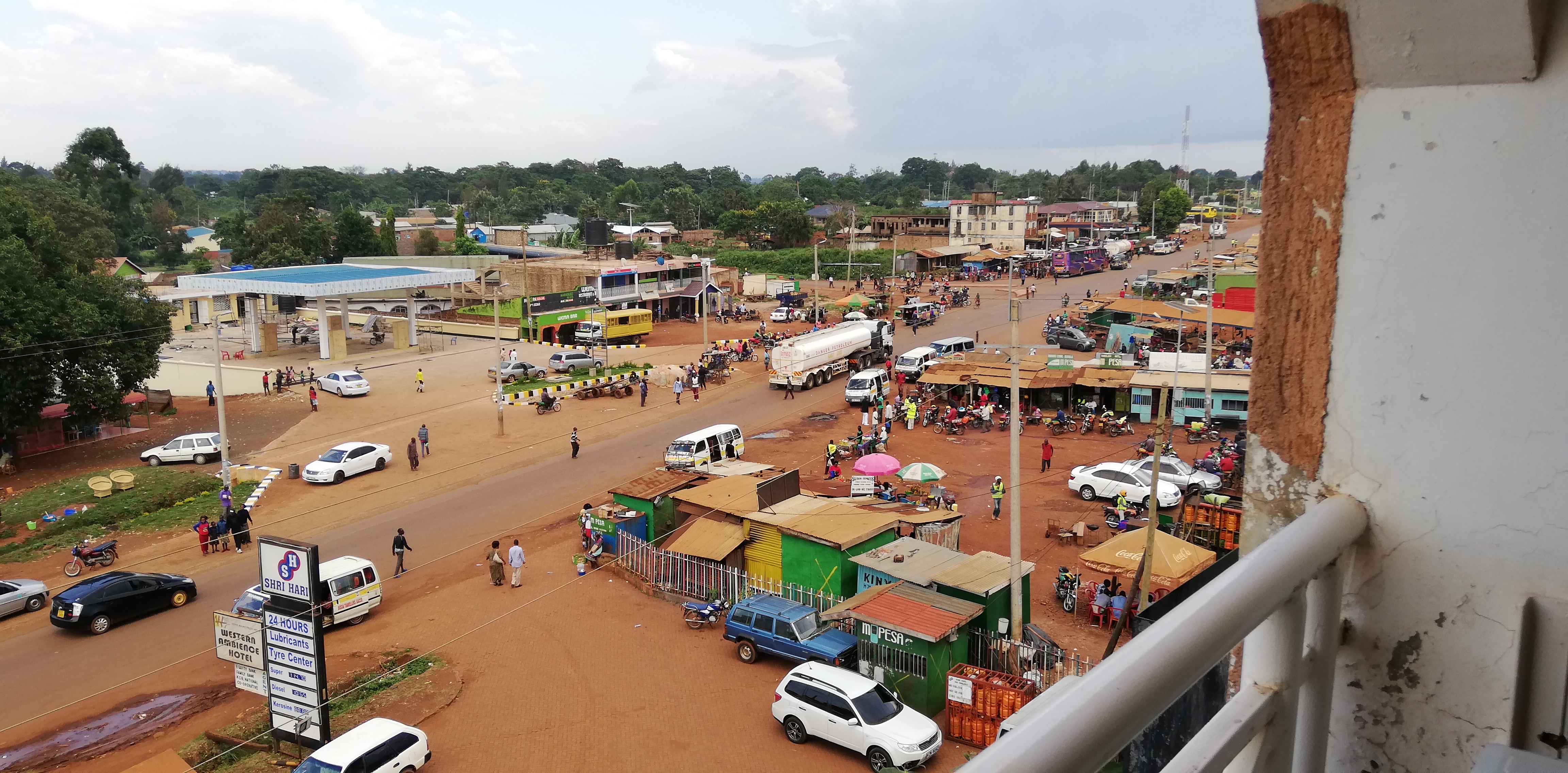 Our hometown for the next week, viewed from my hotel room.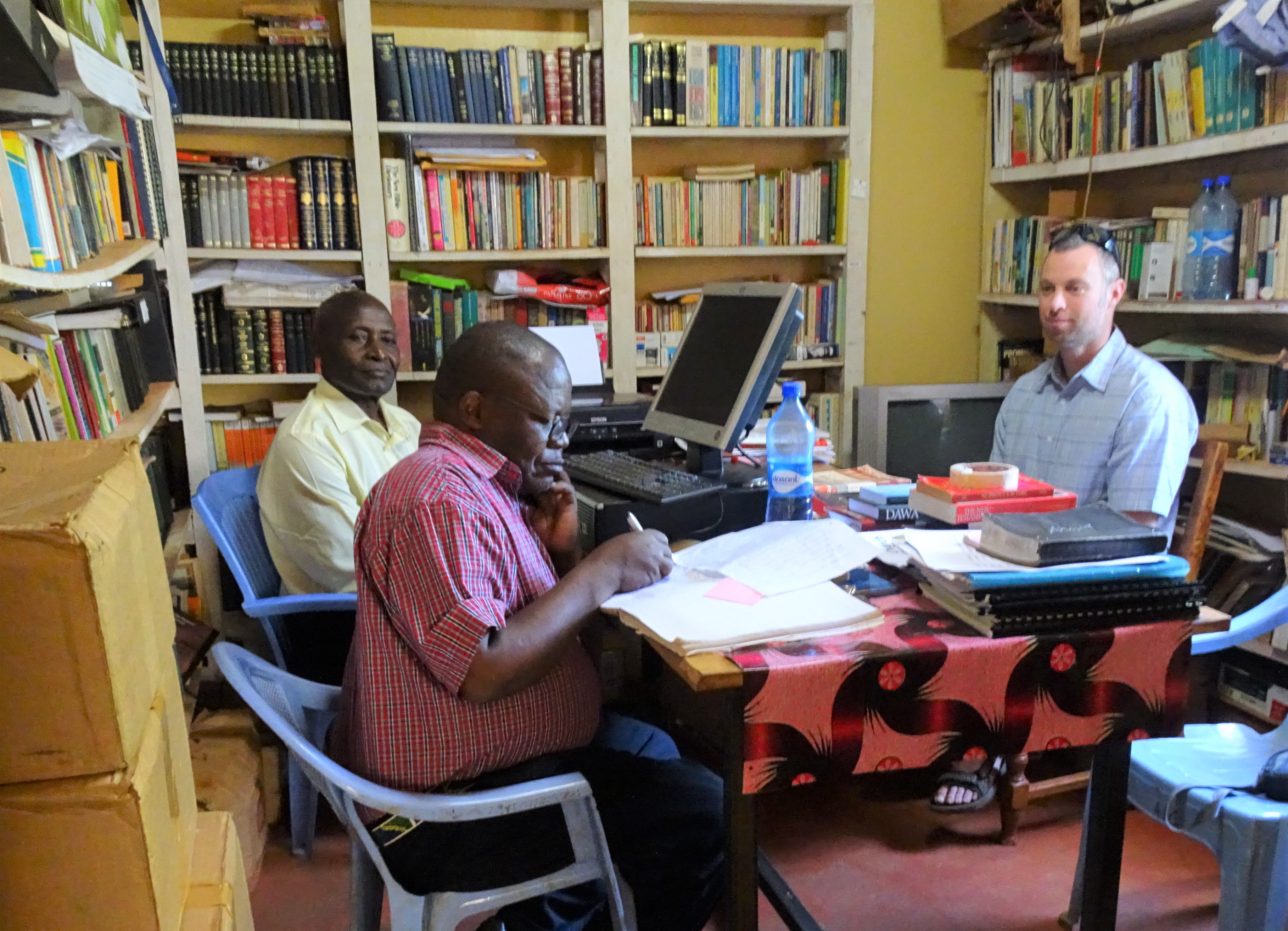 Our host, Pastor Eric, on his phone in his study.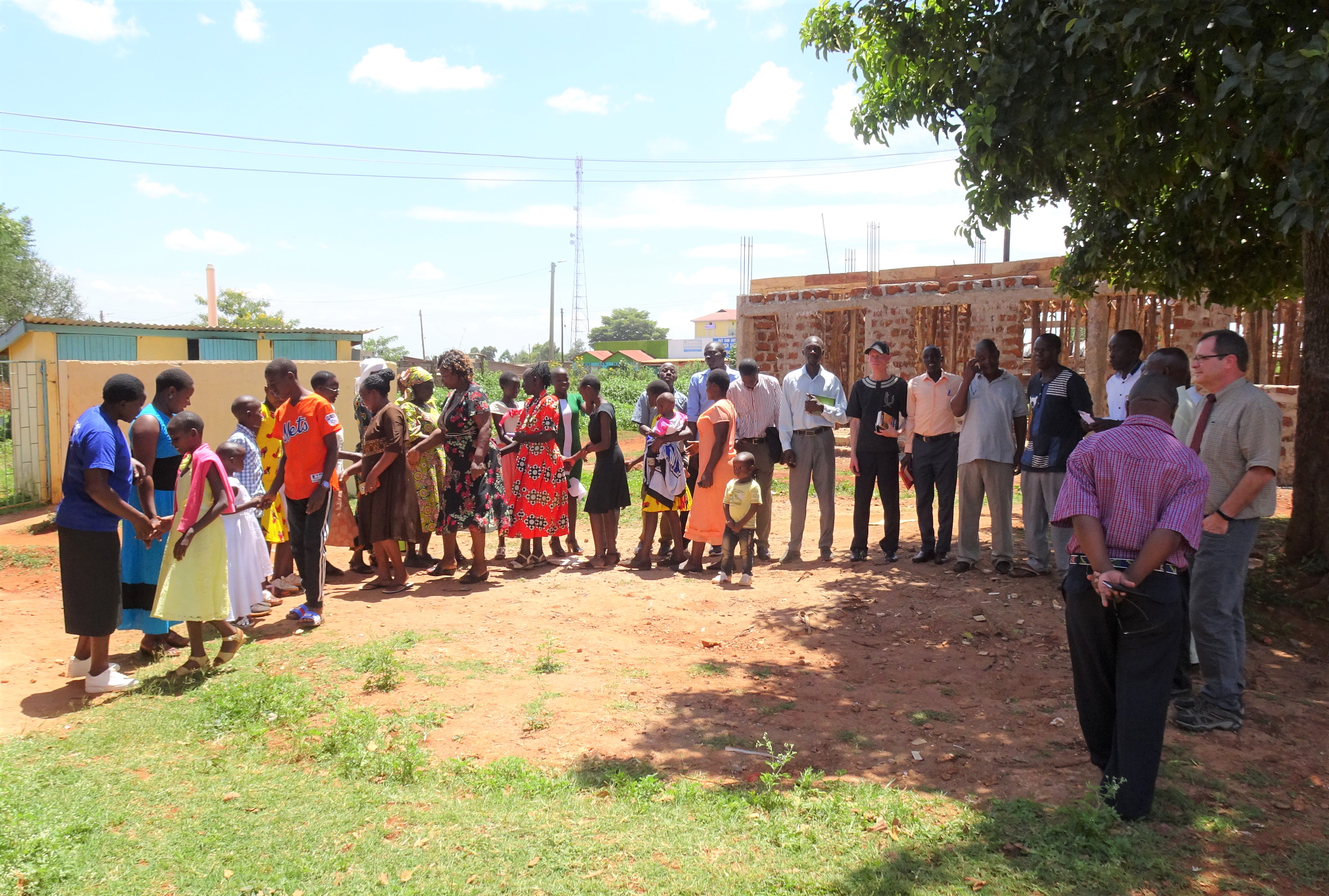 Joy after Sunday morning worship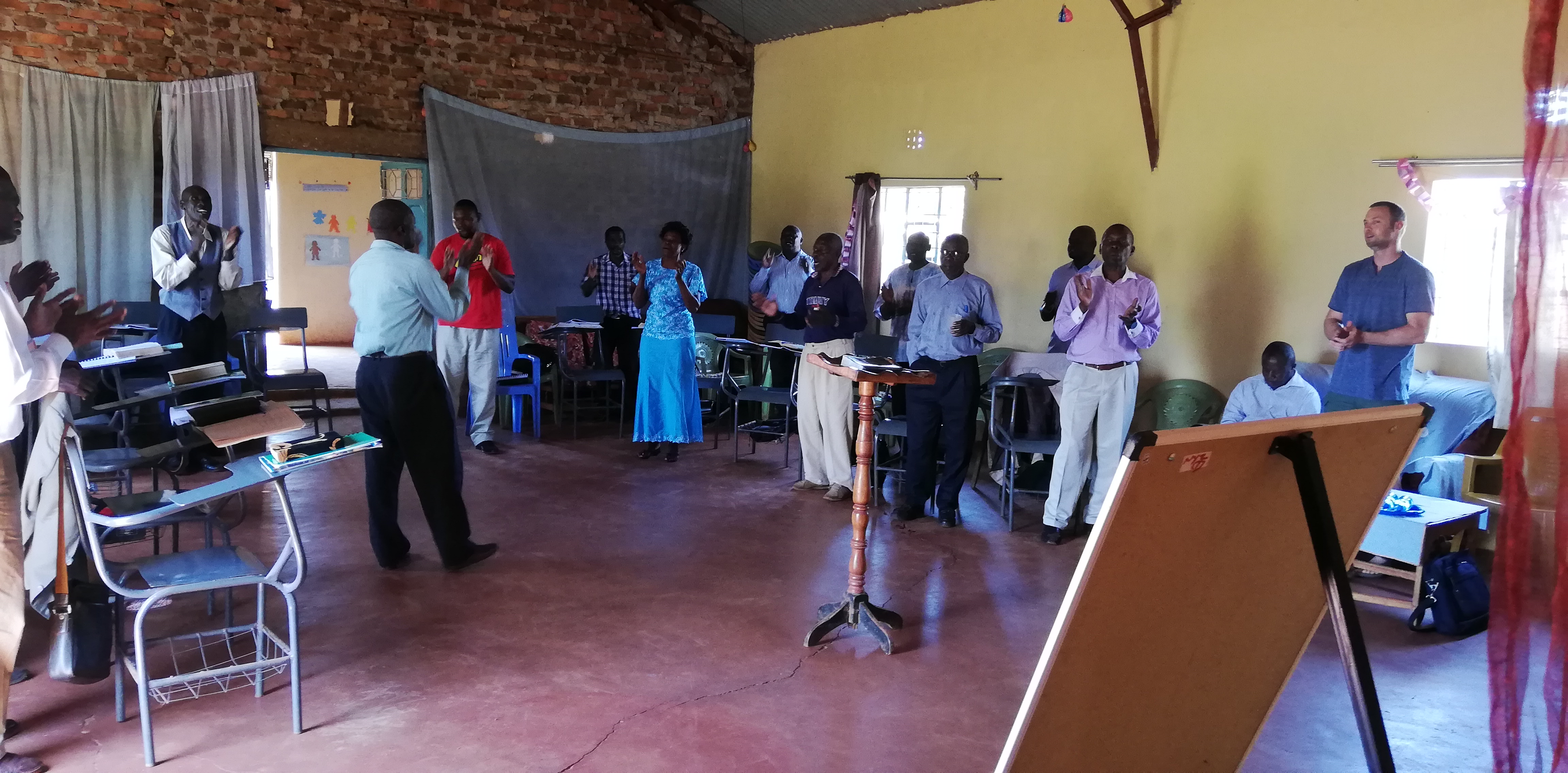 "The brethren" singing as we start a new day of teaching…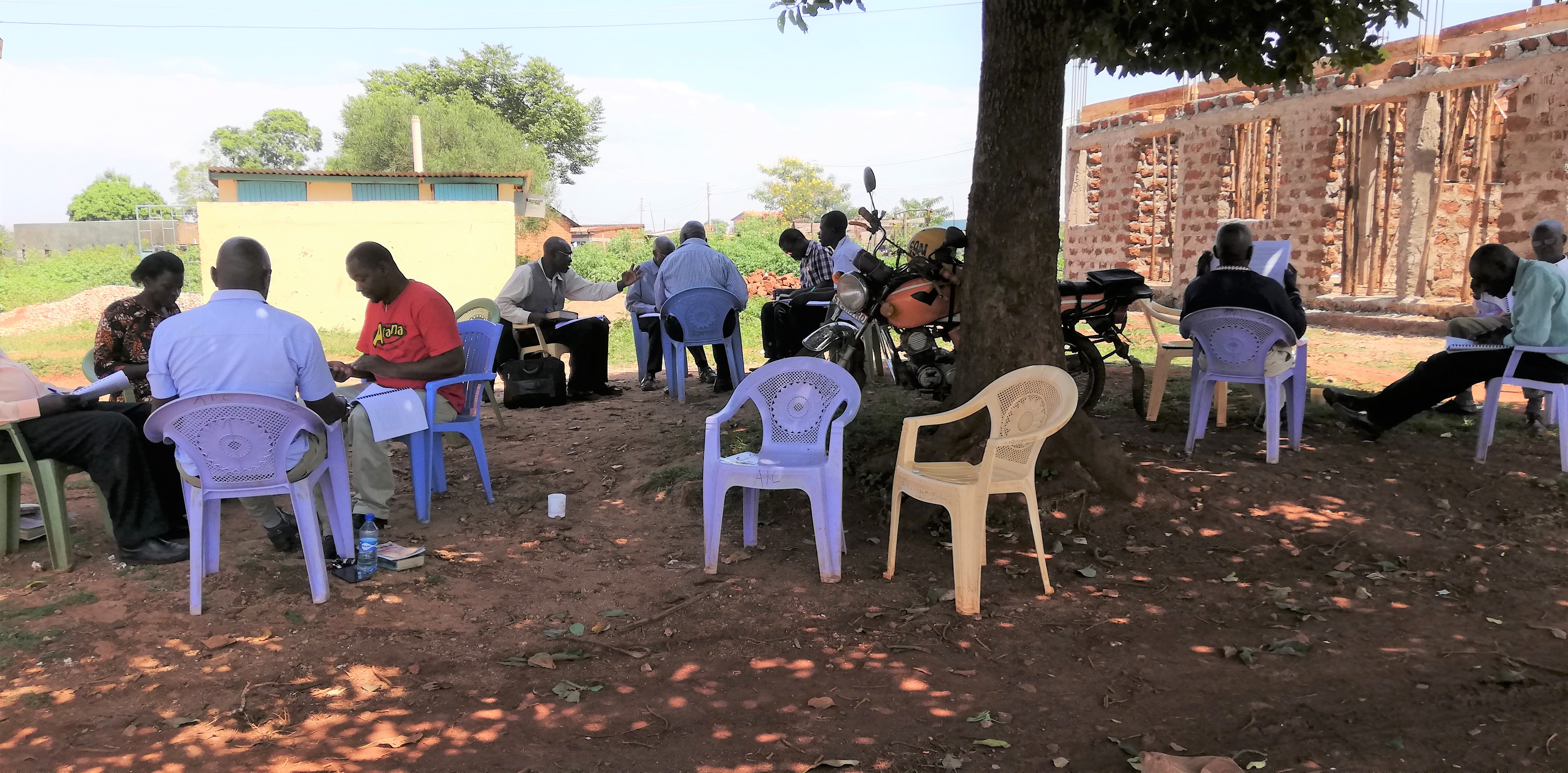 Pastors taking a break.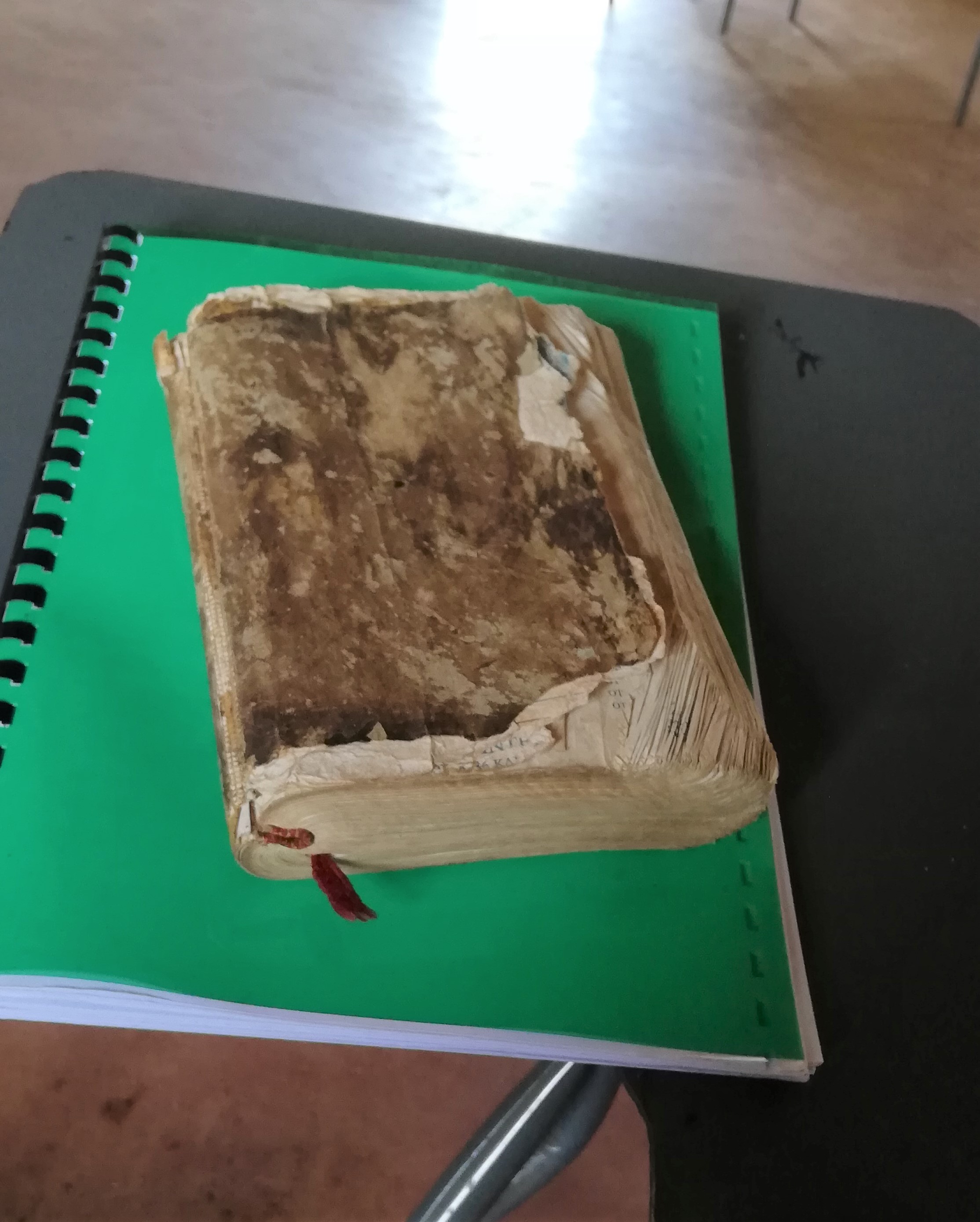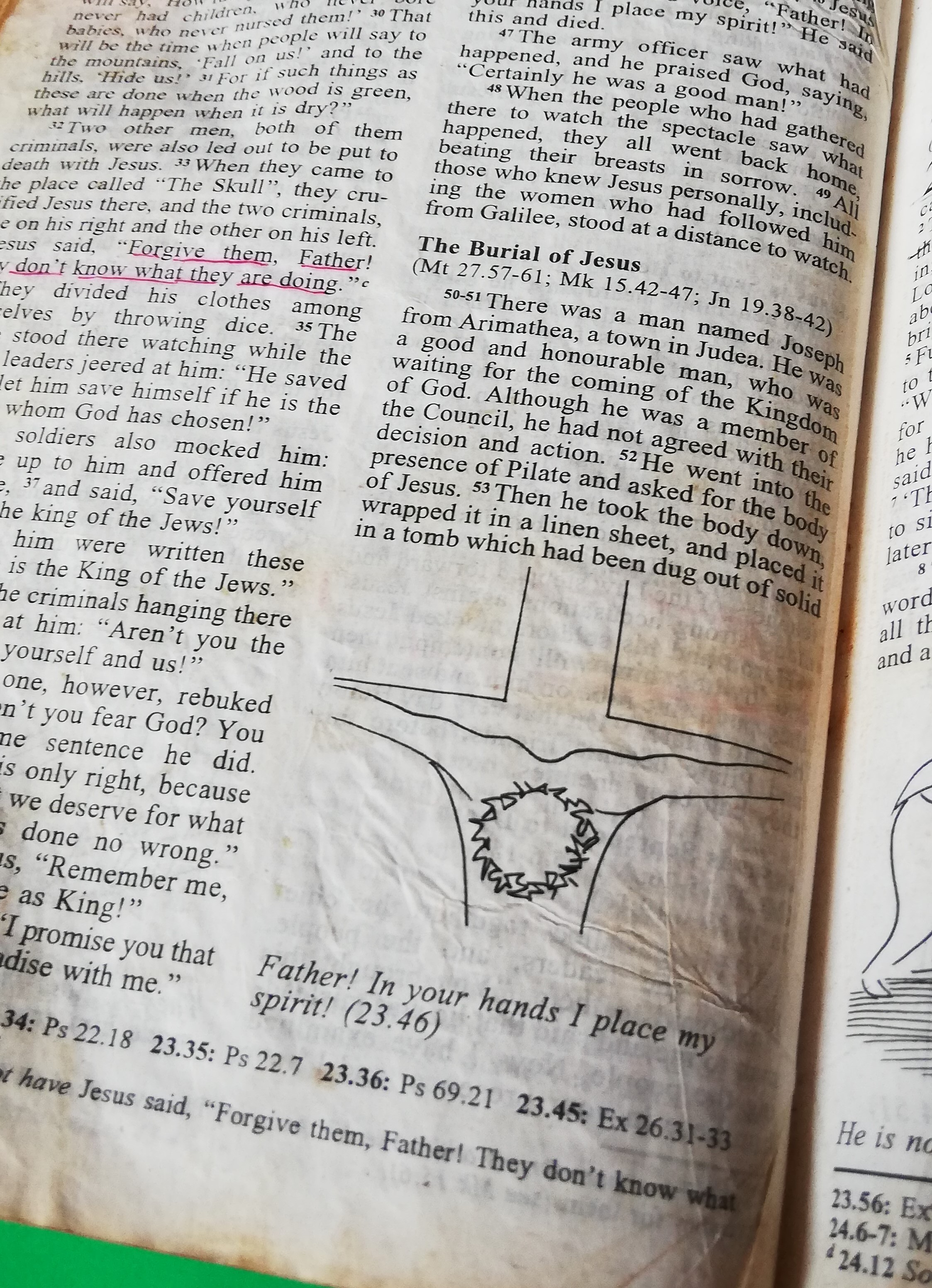 Bible of a Kenyan pastor.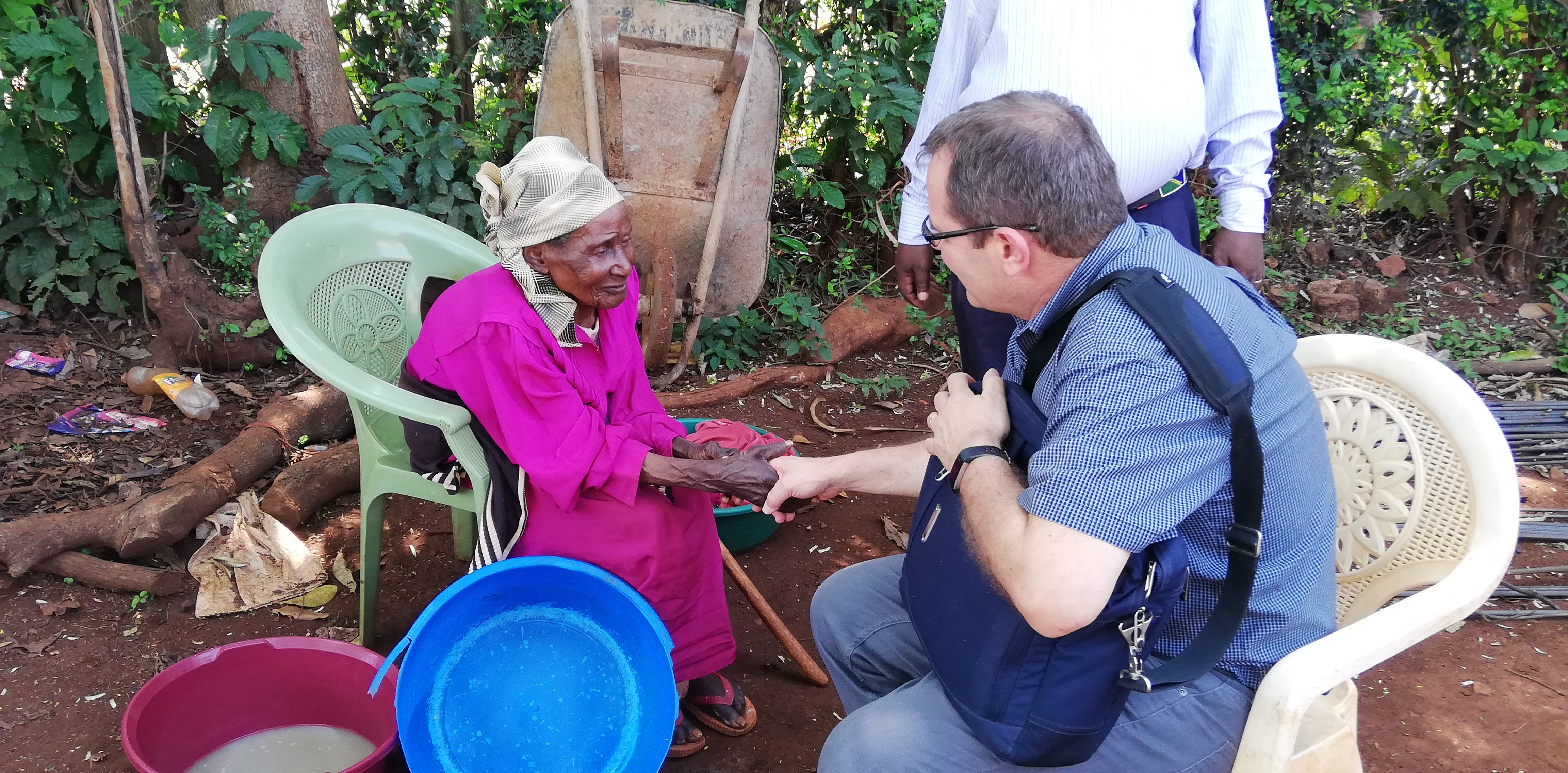 Praying for Pastor Eric's mother.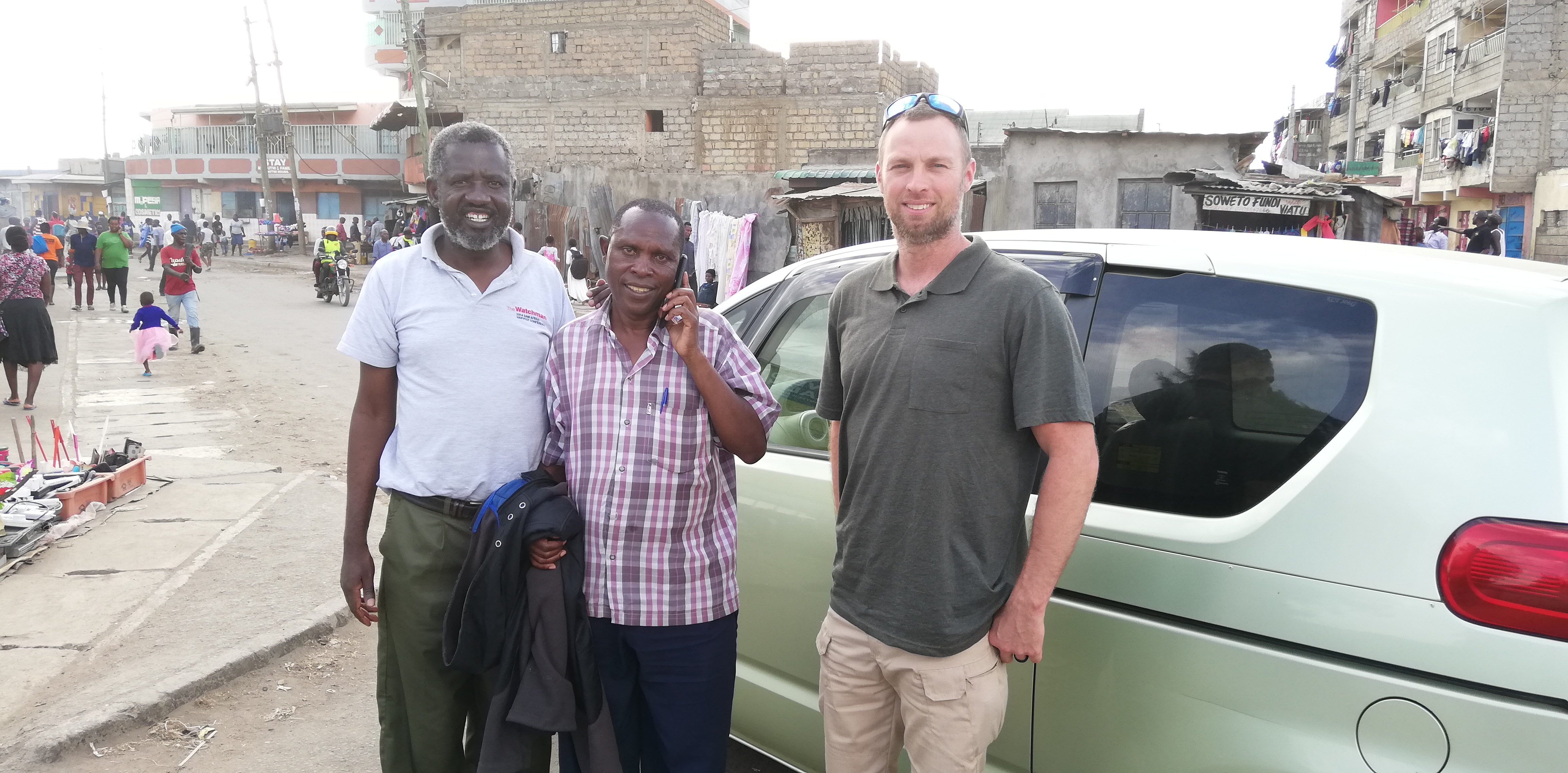 Mike, with Pastors Michael and Andrew, exploring Nairobi.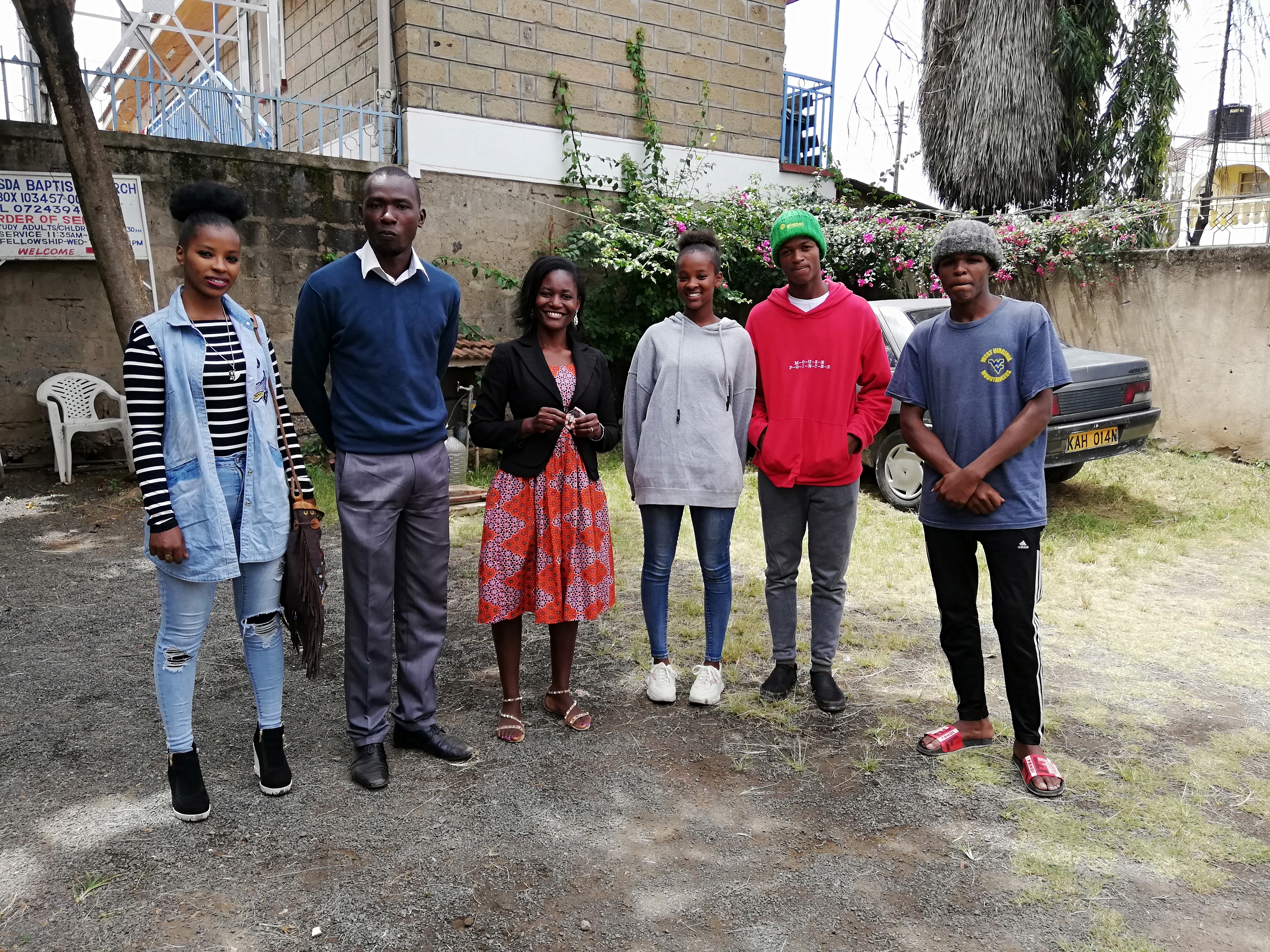 Christian young people in Nairobi after Sunday morning worship.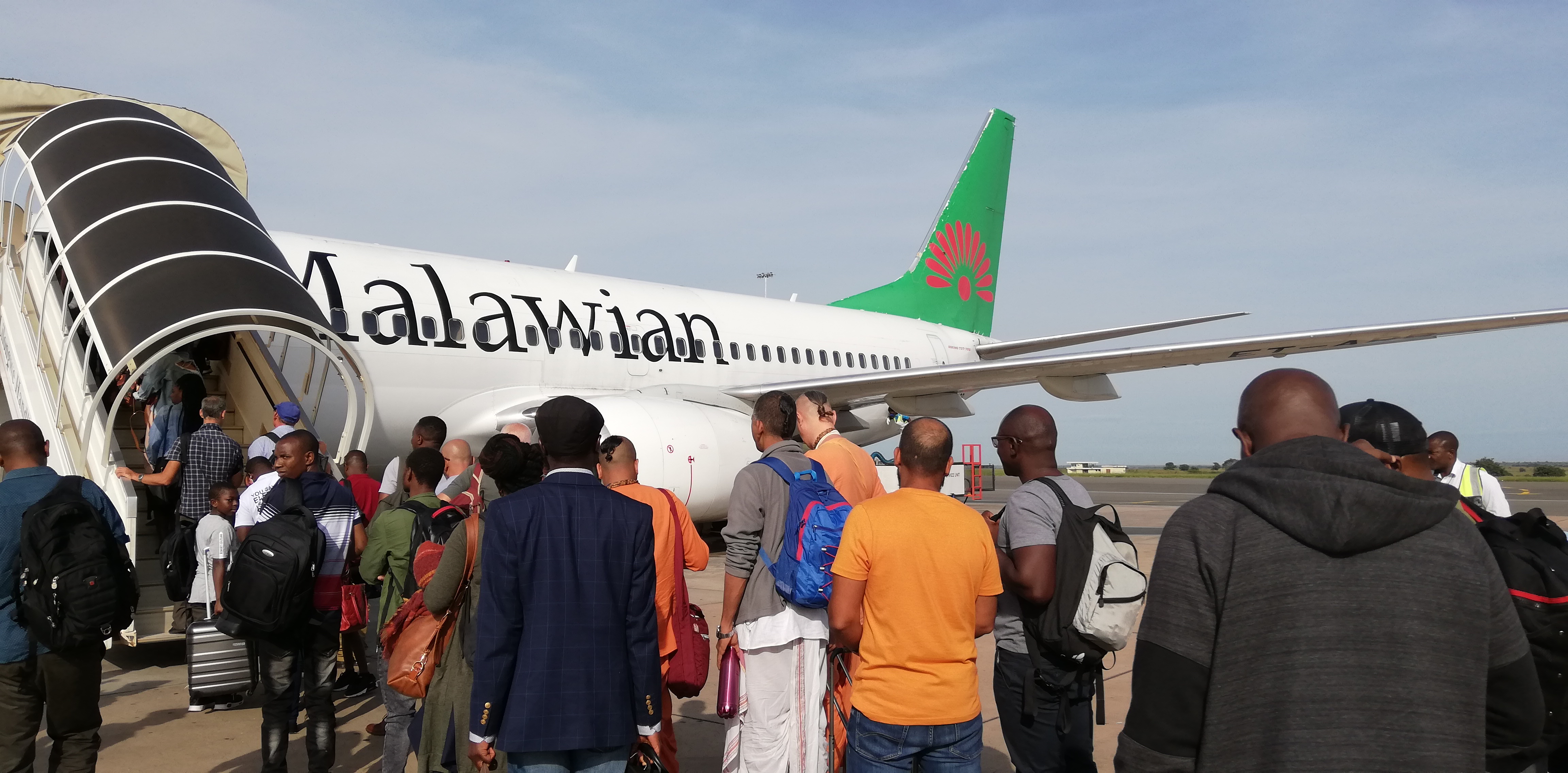 On my way to South Africa, stopping over at Lilongwe.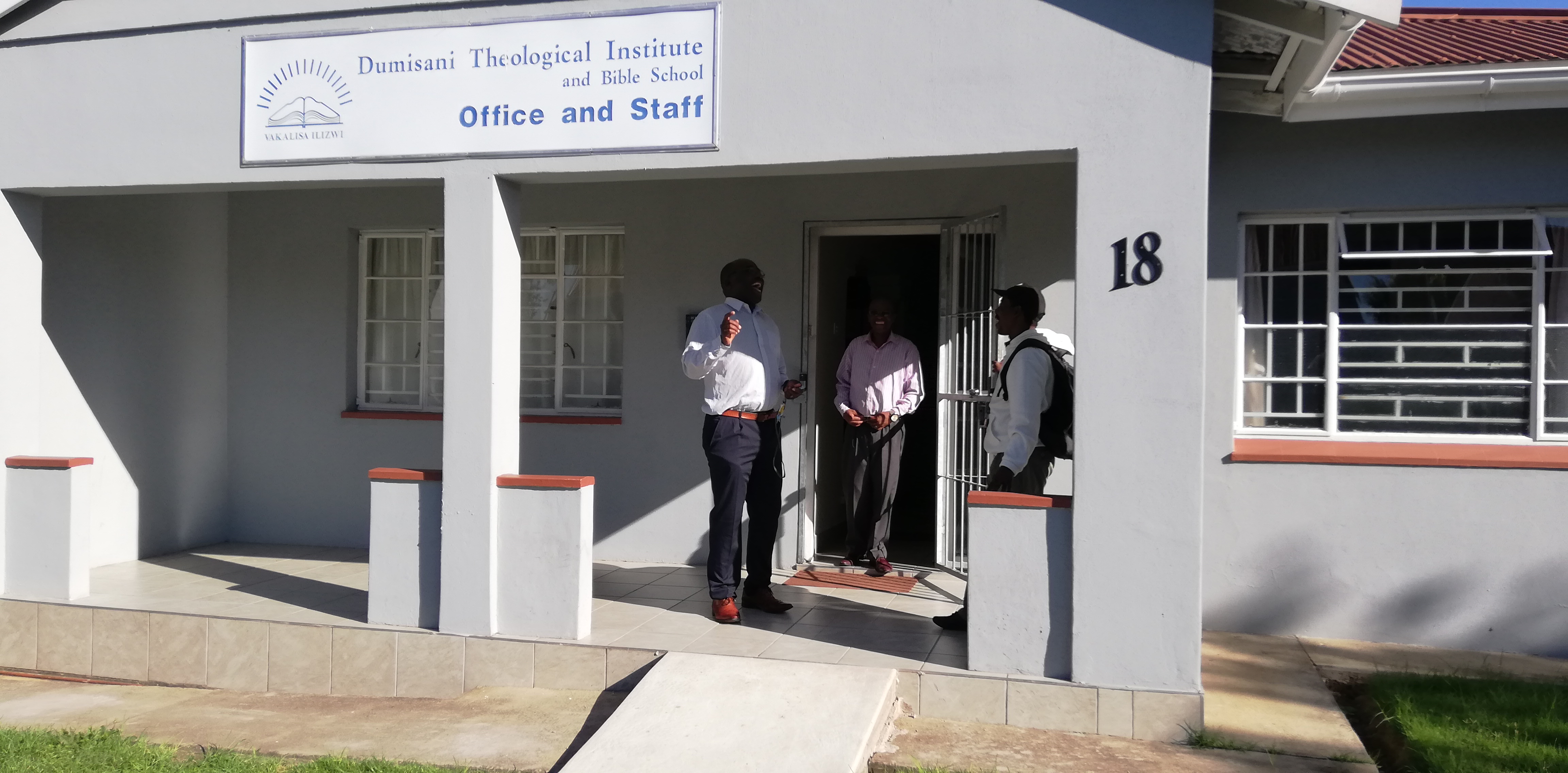 Dumisani Theological Institute and Bible School in the Eastern Cape.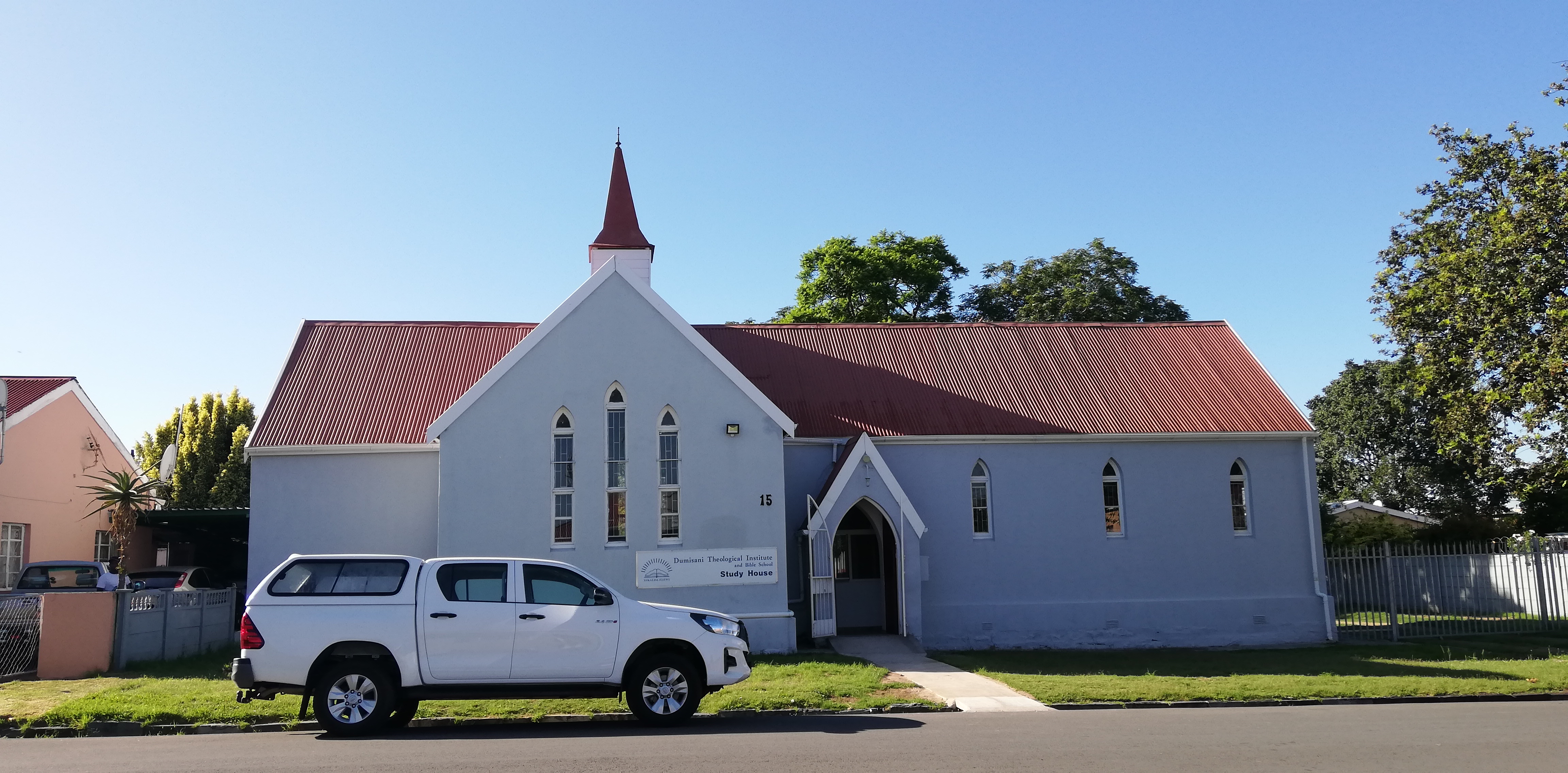 Dumisani's library, where Steve Biko years ago took refuge and studied.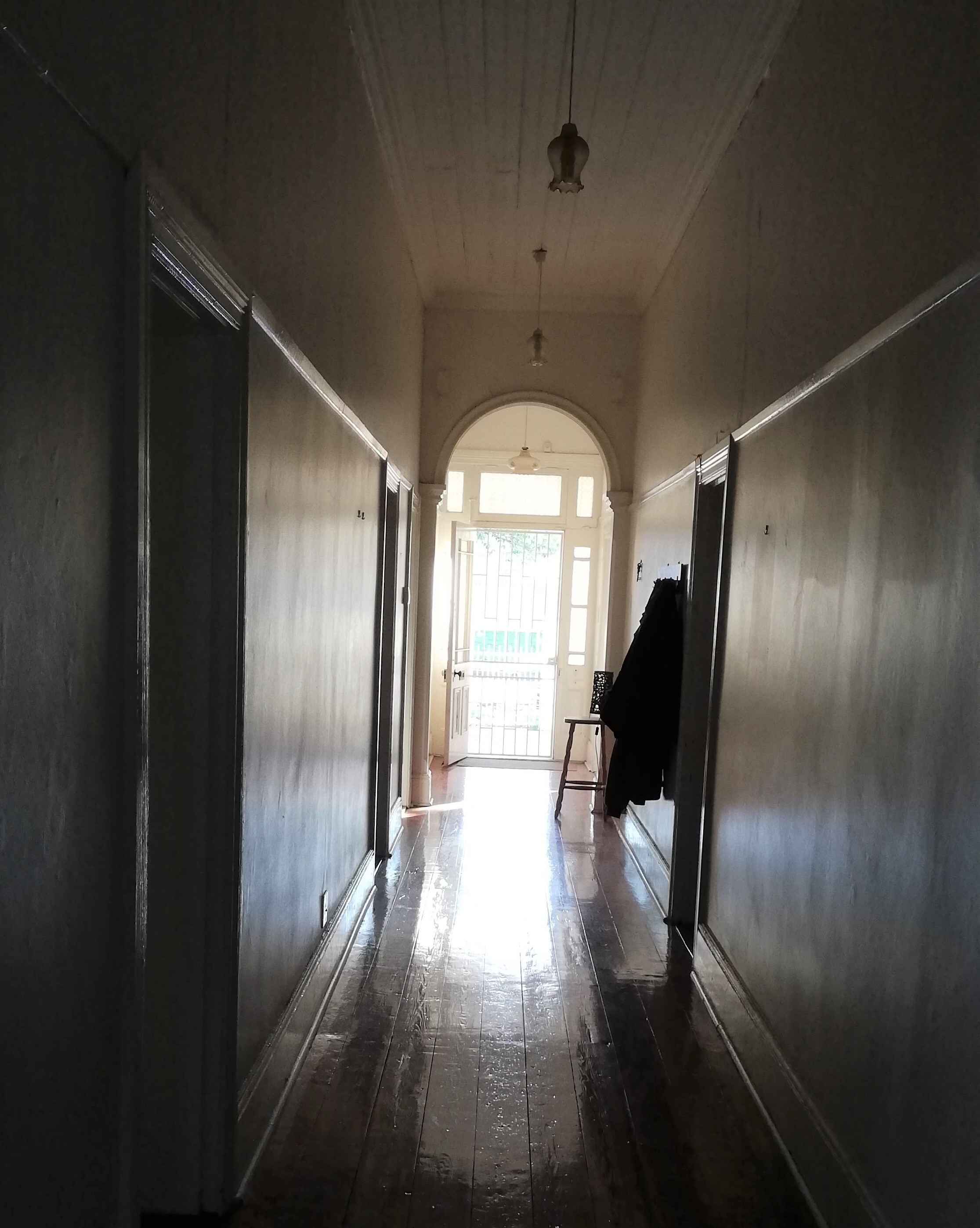 The old mission manse in King Williamstown…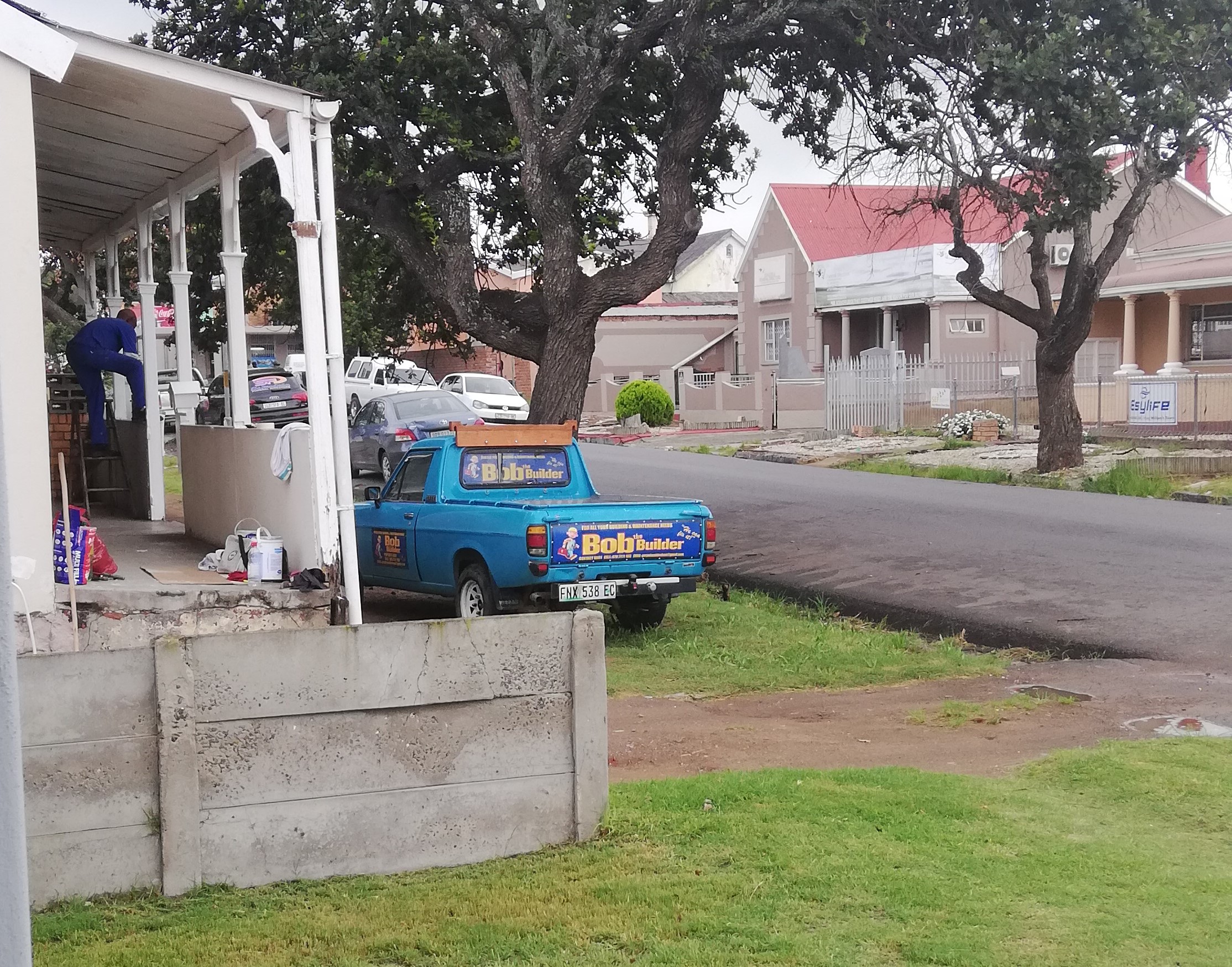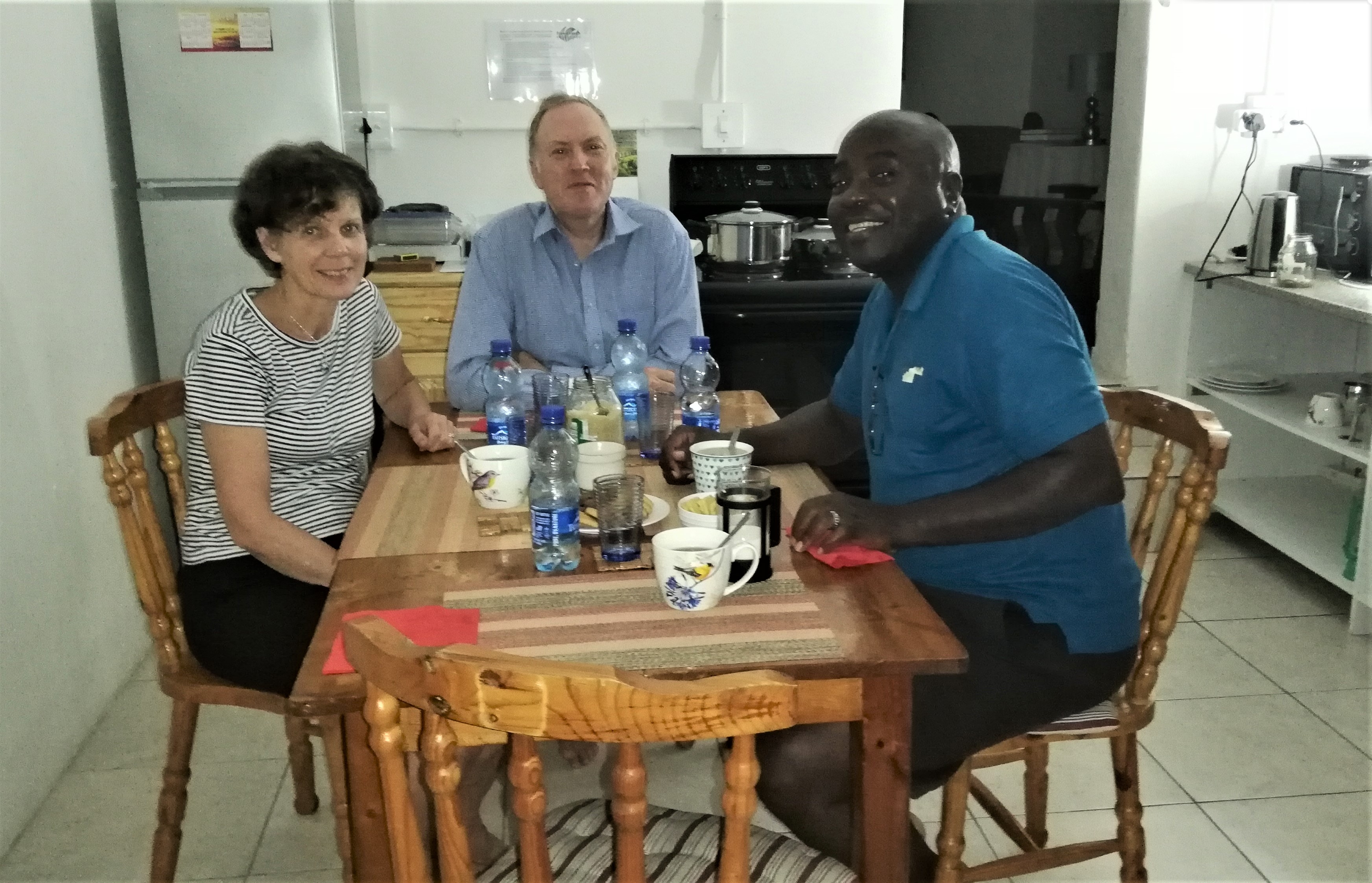 Supper with Wilbert and the Whytocks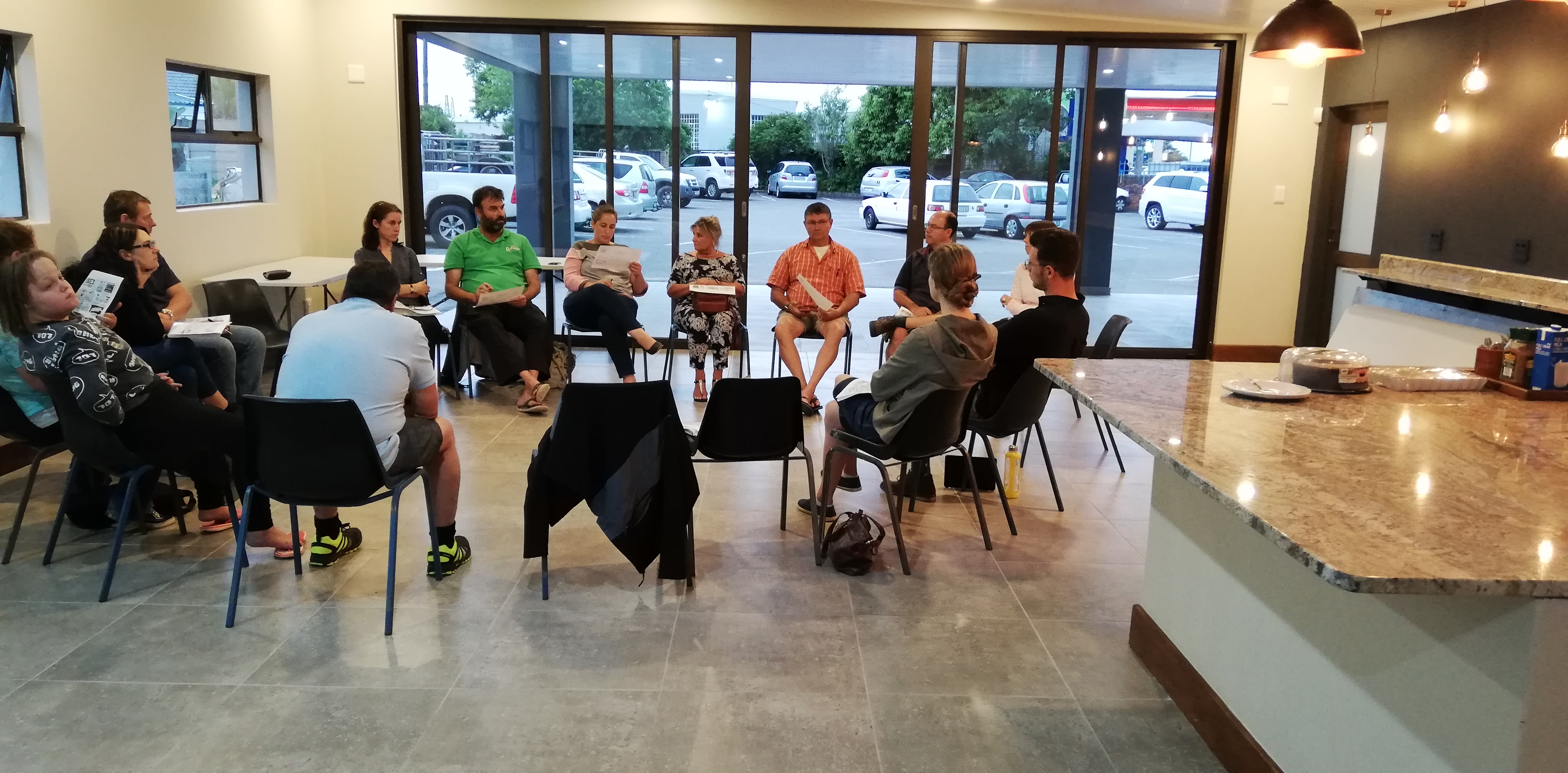 Attending Friday Night Bible Study in East London.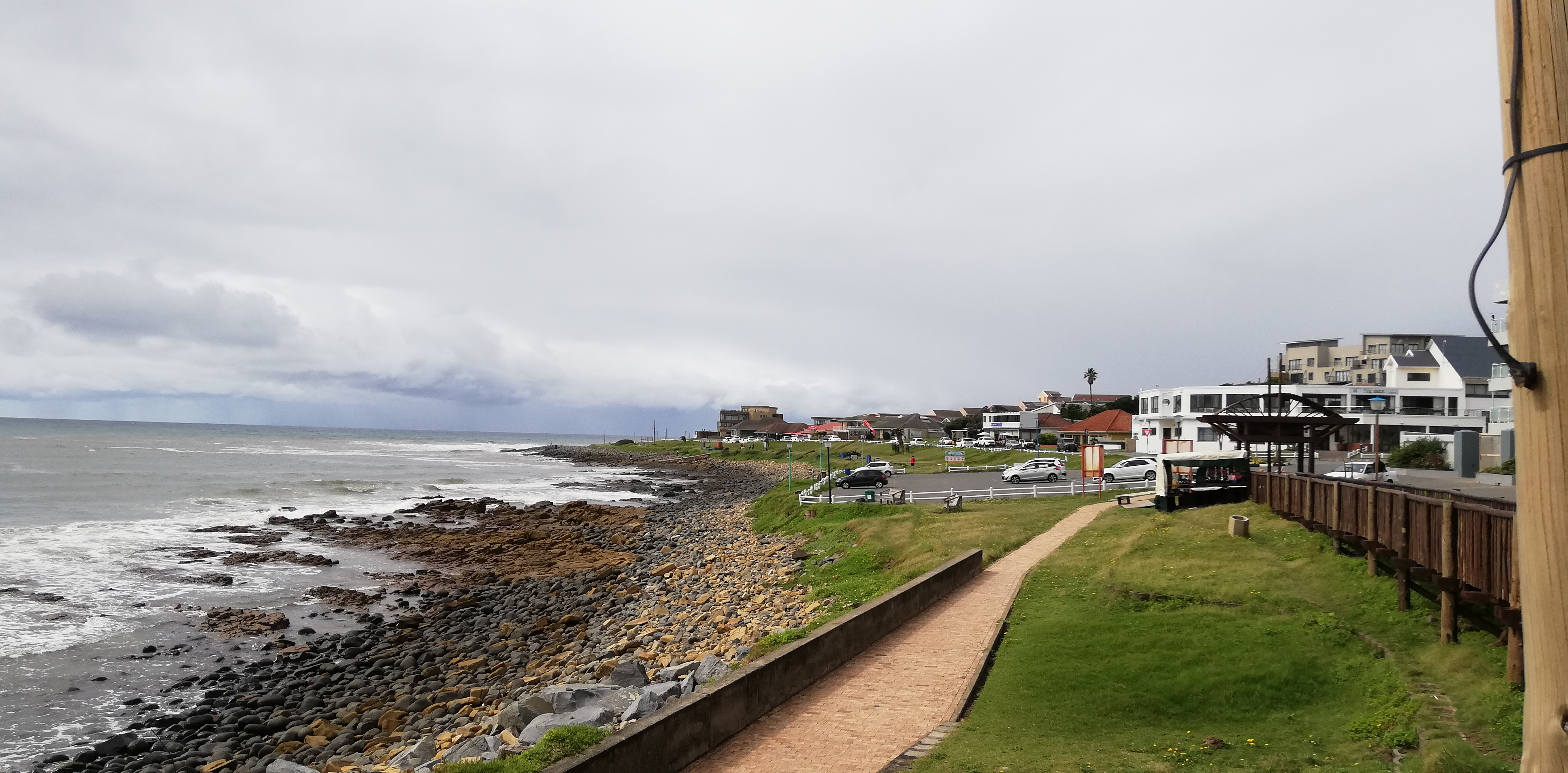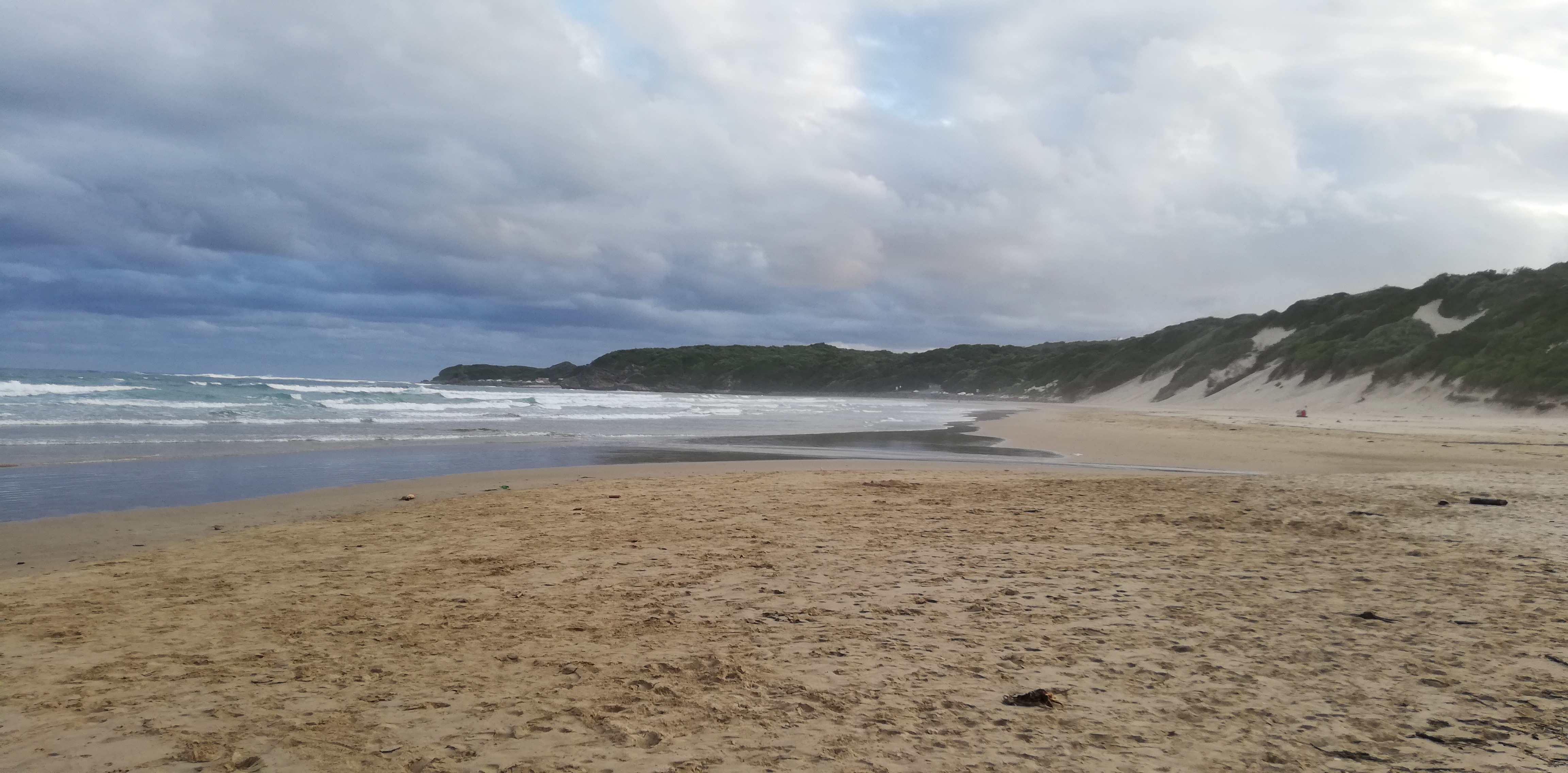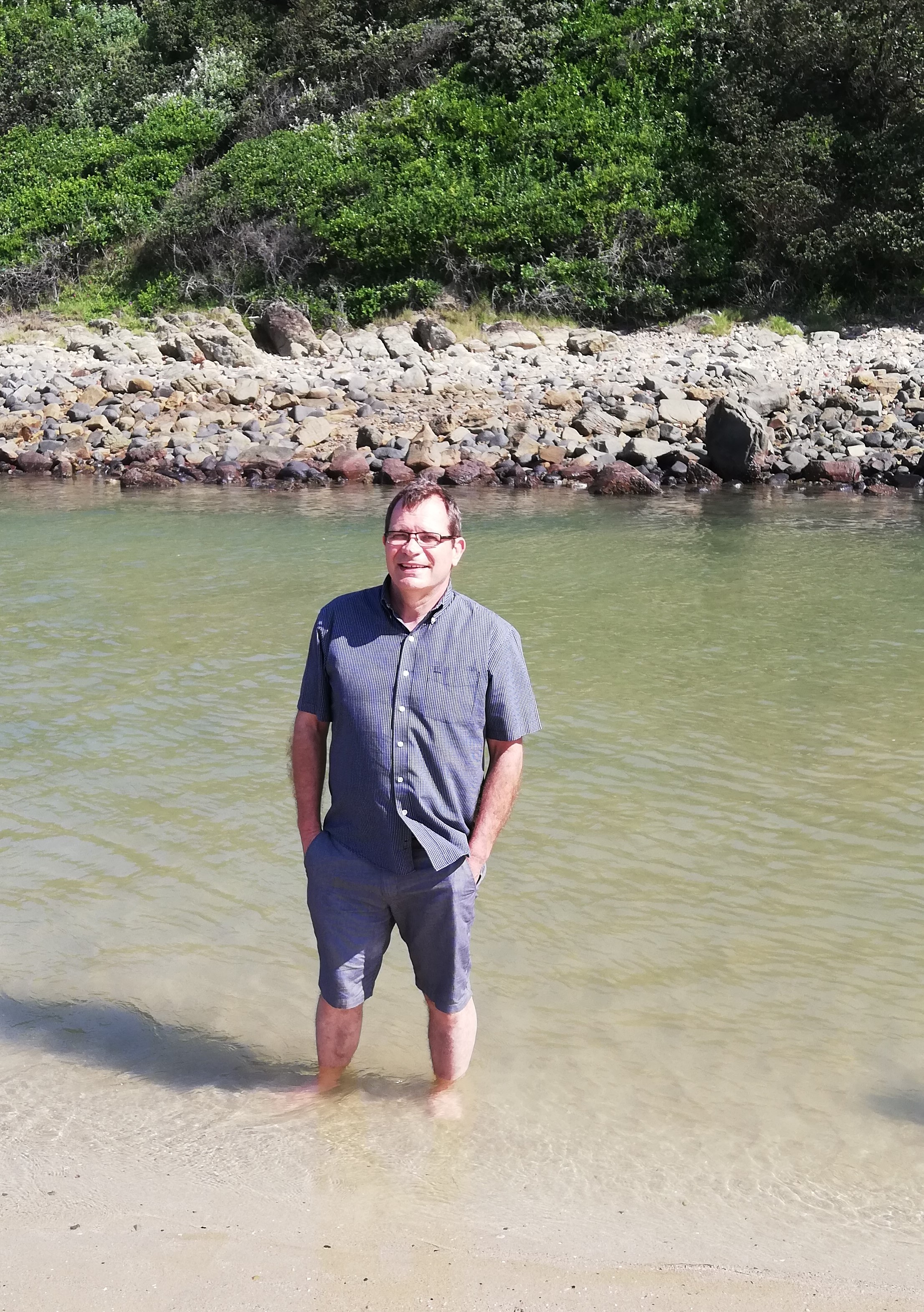 Relaxing on the Wild Coast.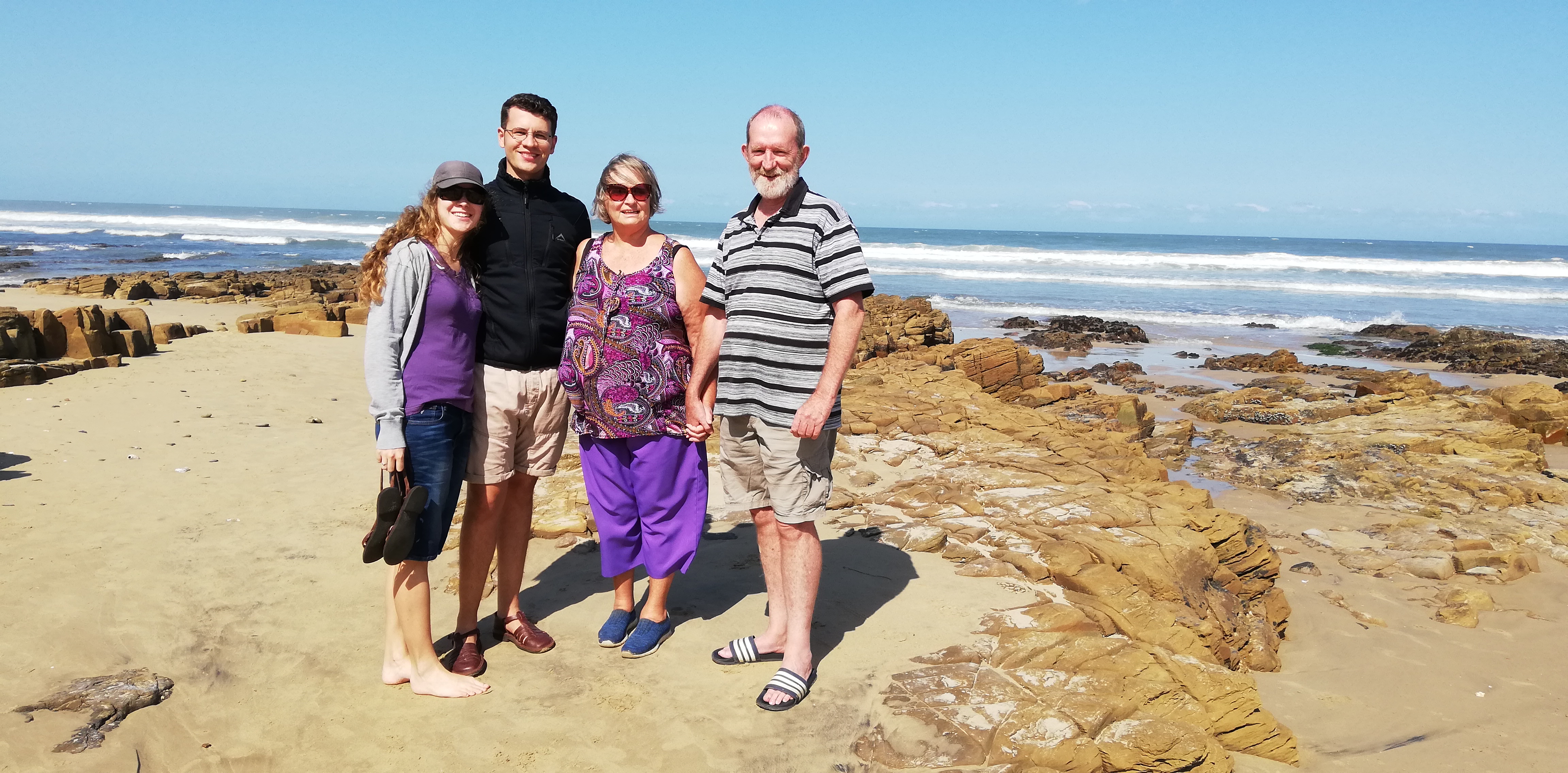 Sweet memories of a Sunday afternoon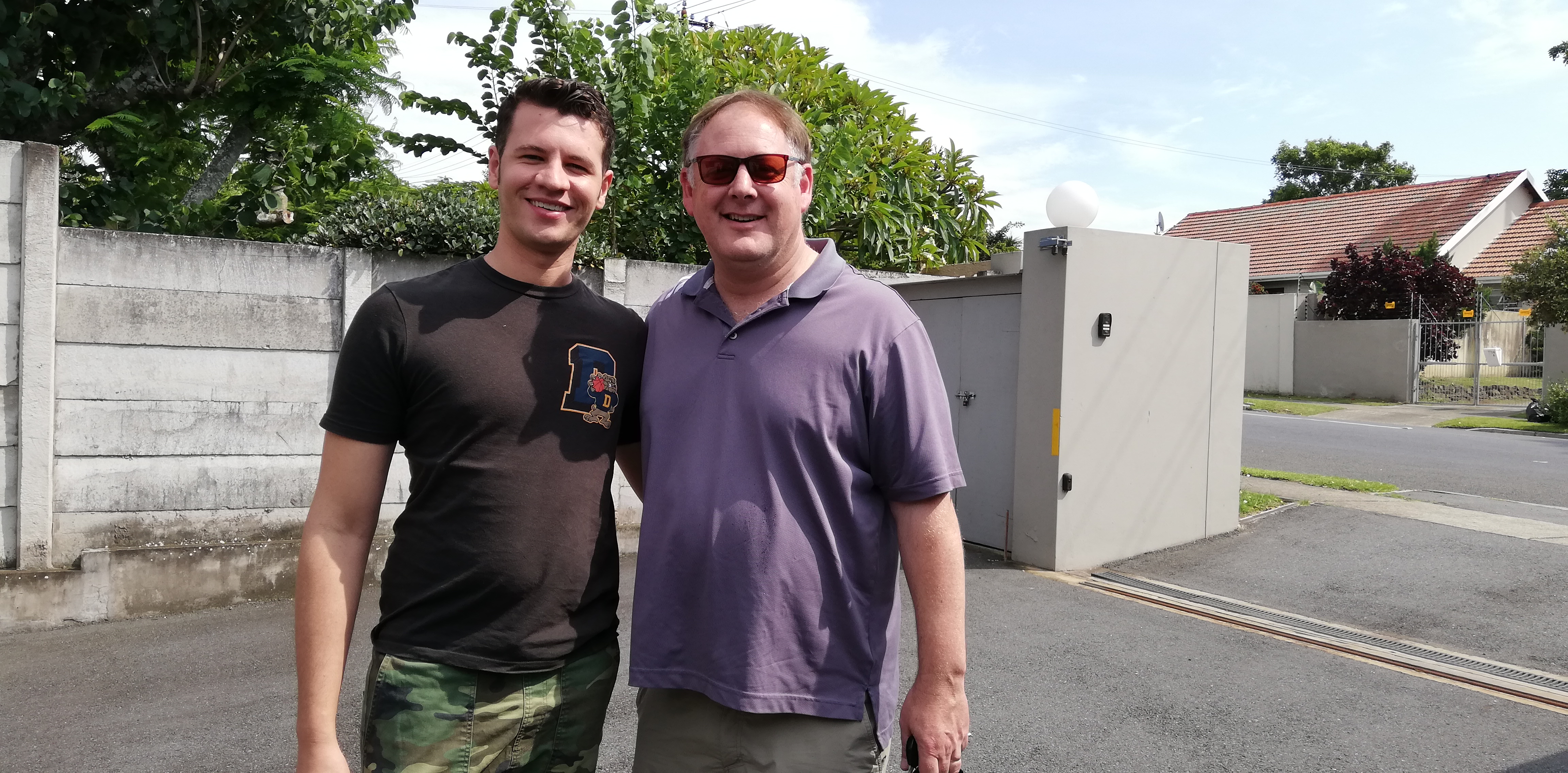 Pastor and evangelist: Michael and Luaan. Great guys!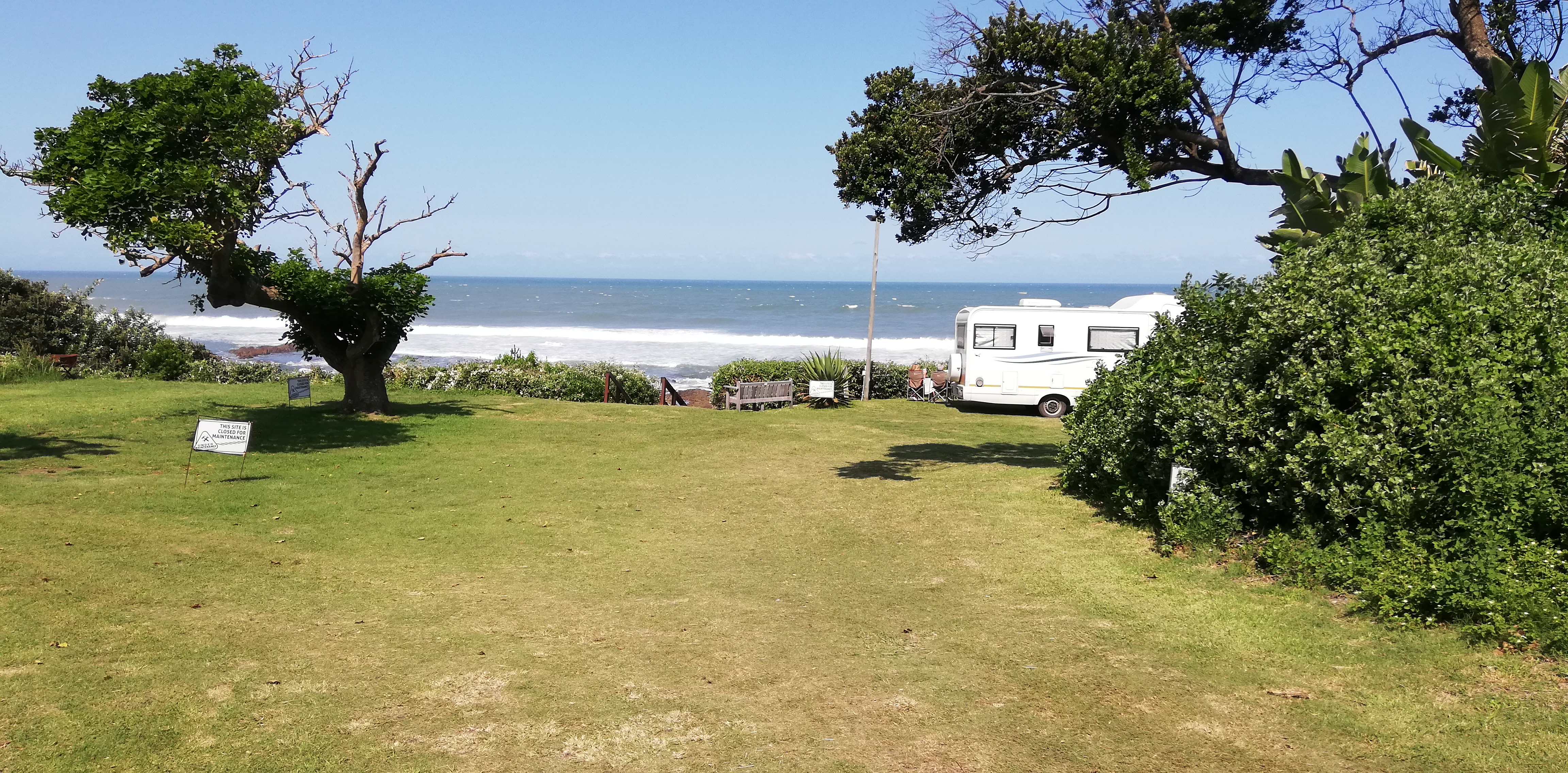 Again the Wild Coast.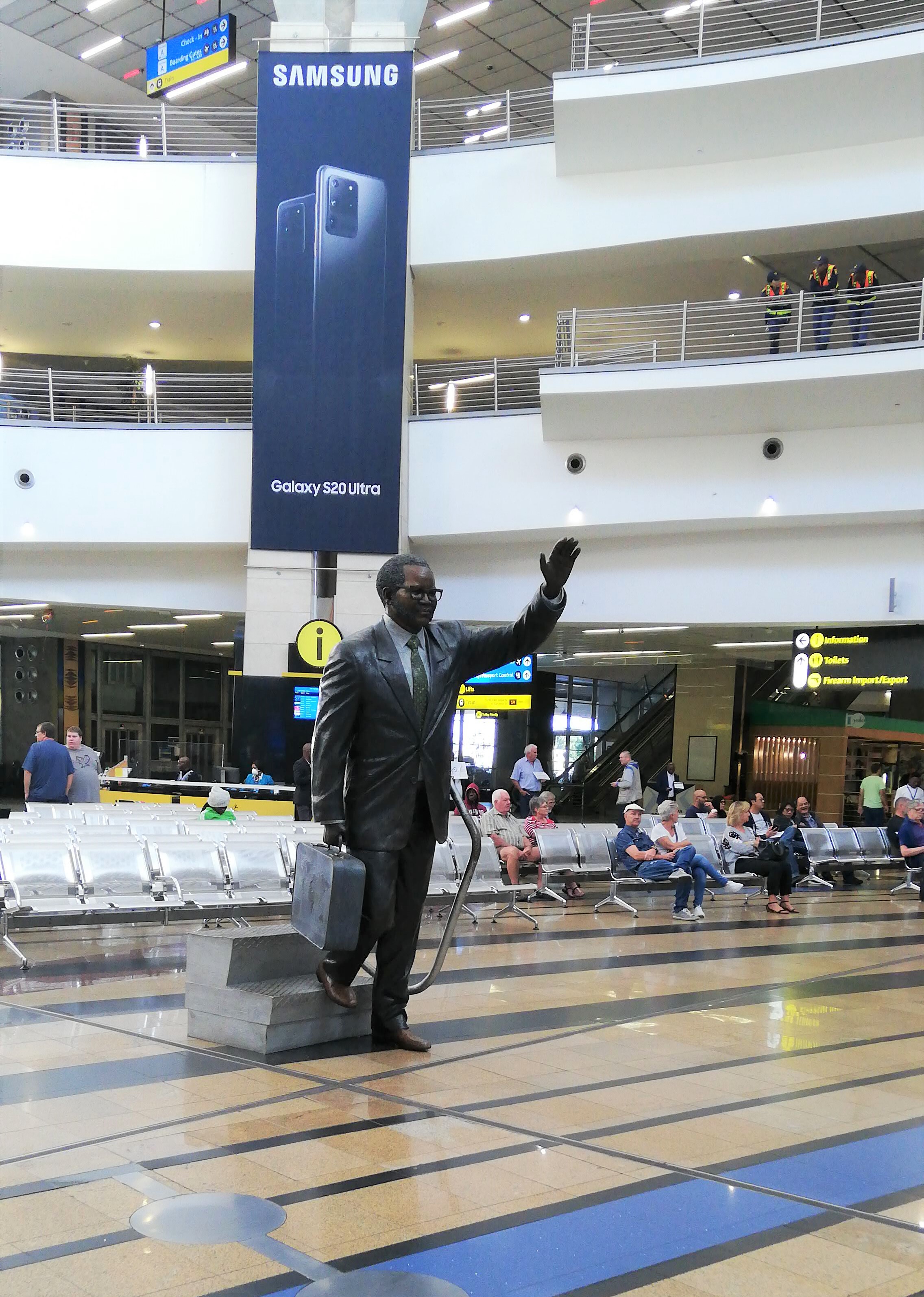 Oliver Tambo Airport, Johannesburg.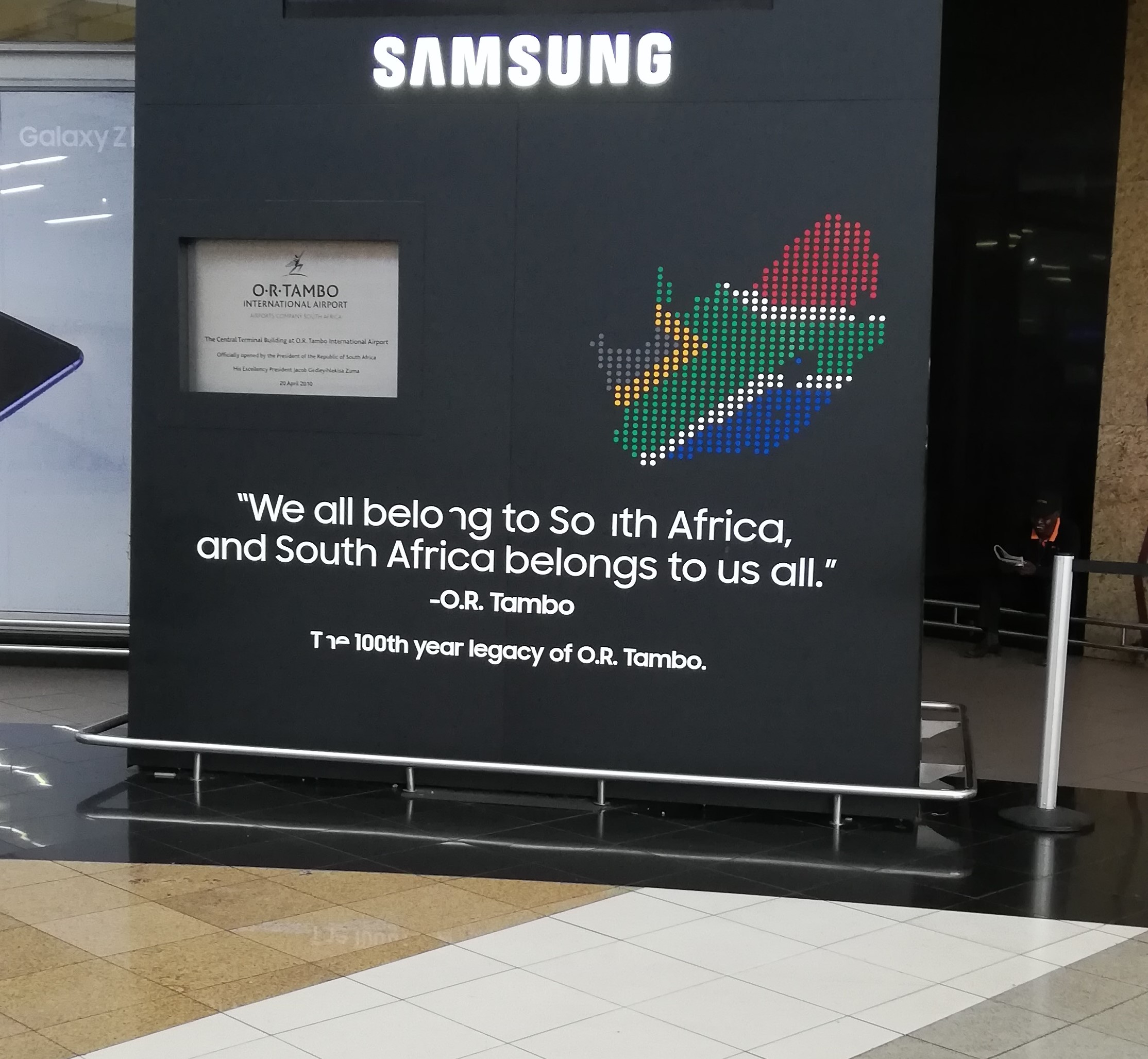 Wise words to remember, for sure!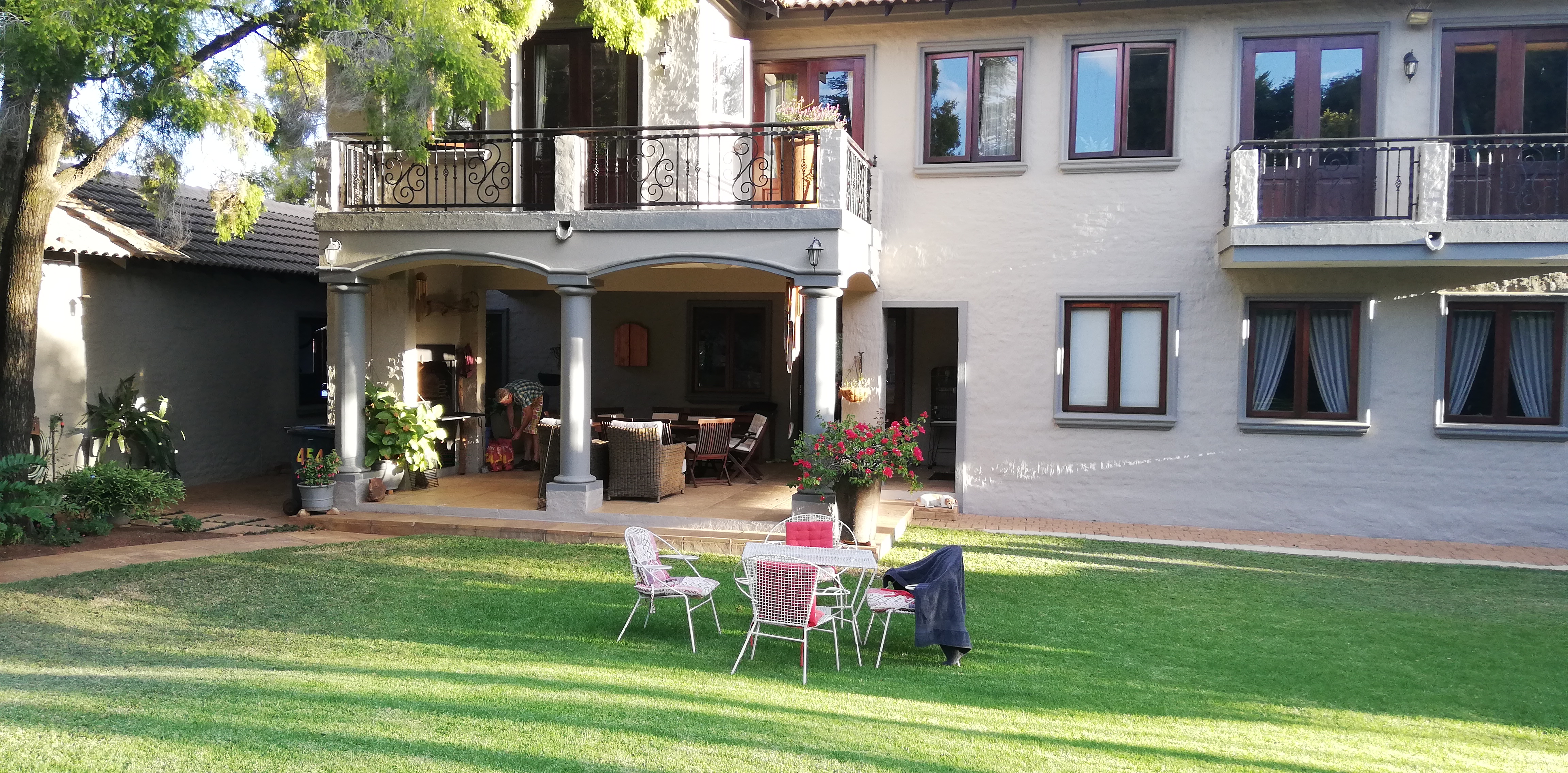 Here at our 'base' in Pretoria we got far more than a bed and breakfast…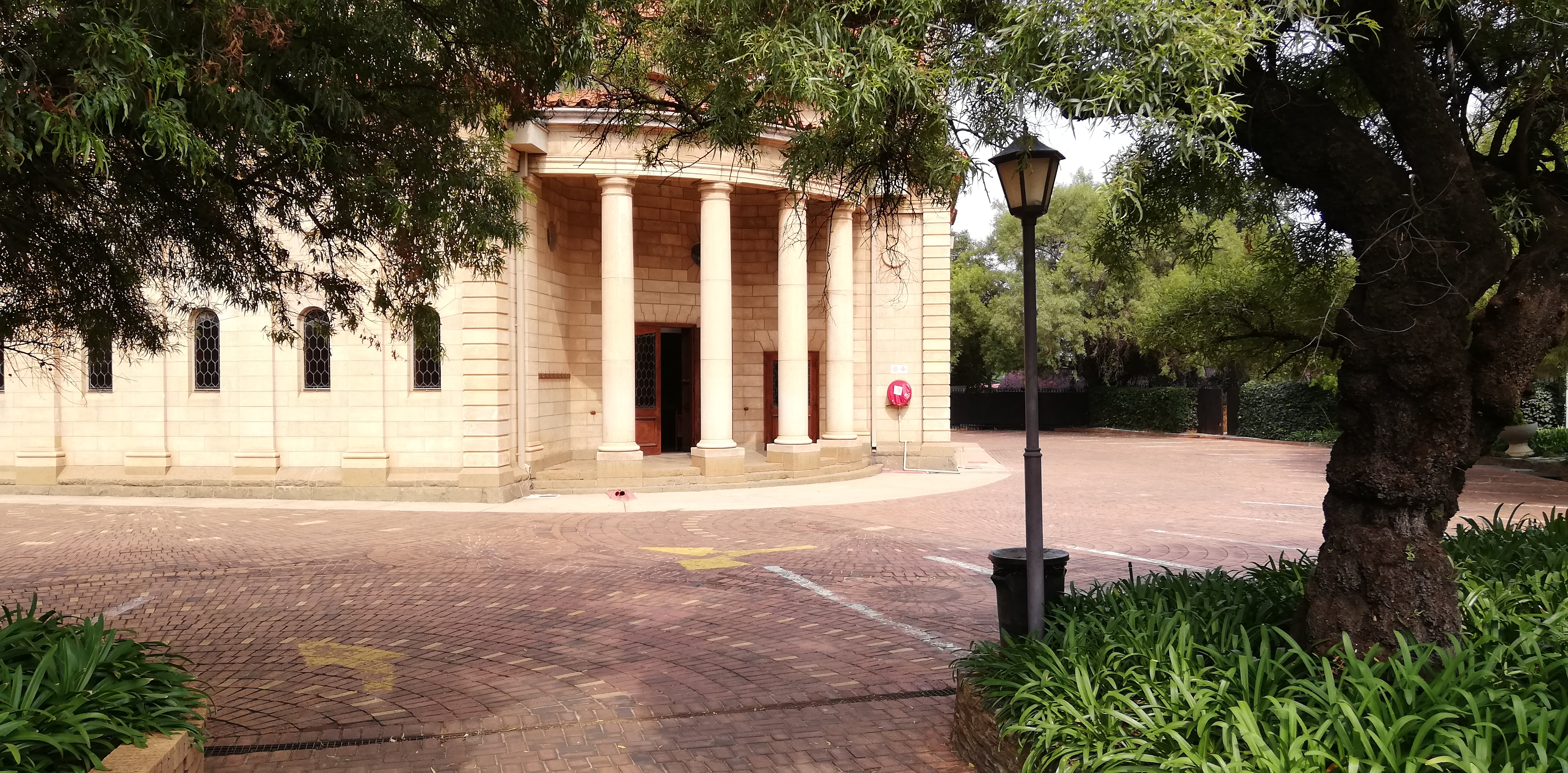 Happy memories. On this very spot I first saw her back in April 1987… A year later we were married!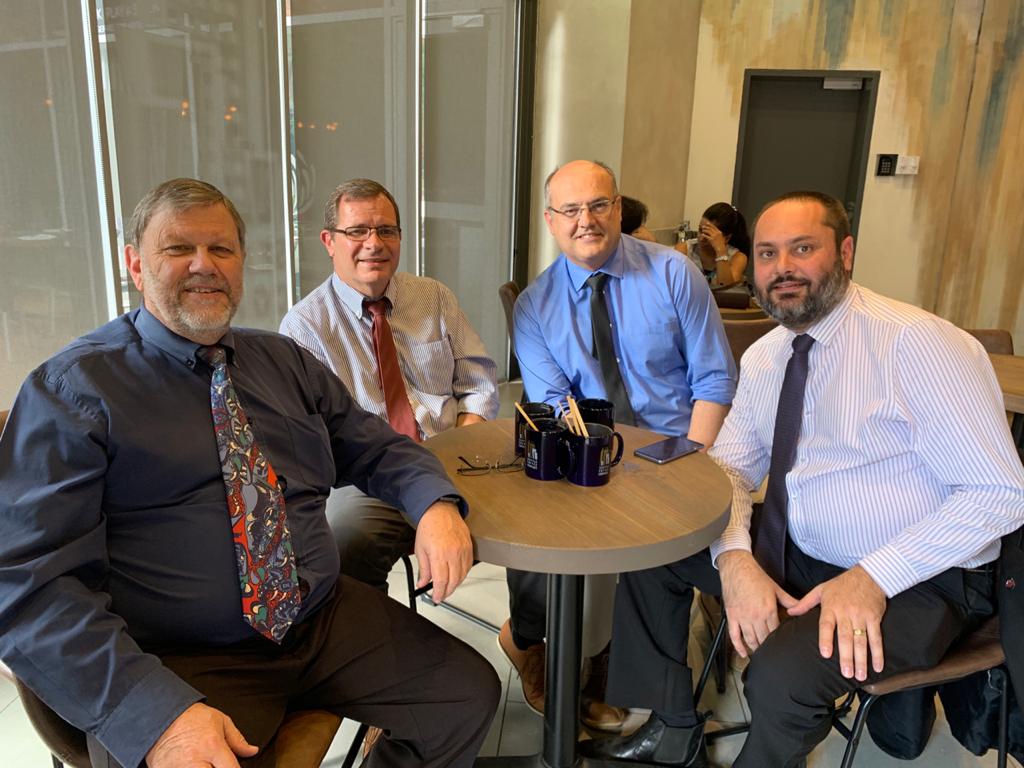 Enjoying coffee with friends after my talk in Pretoria.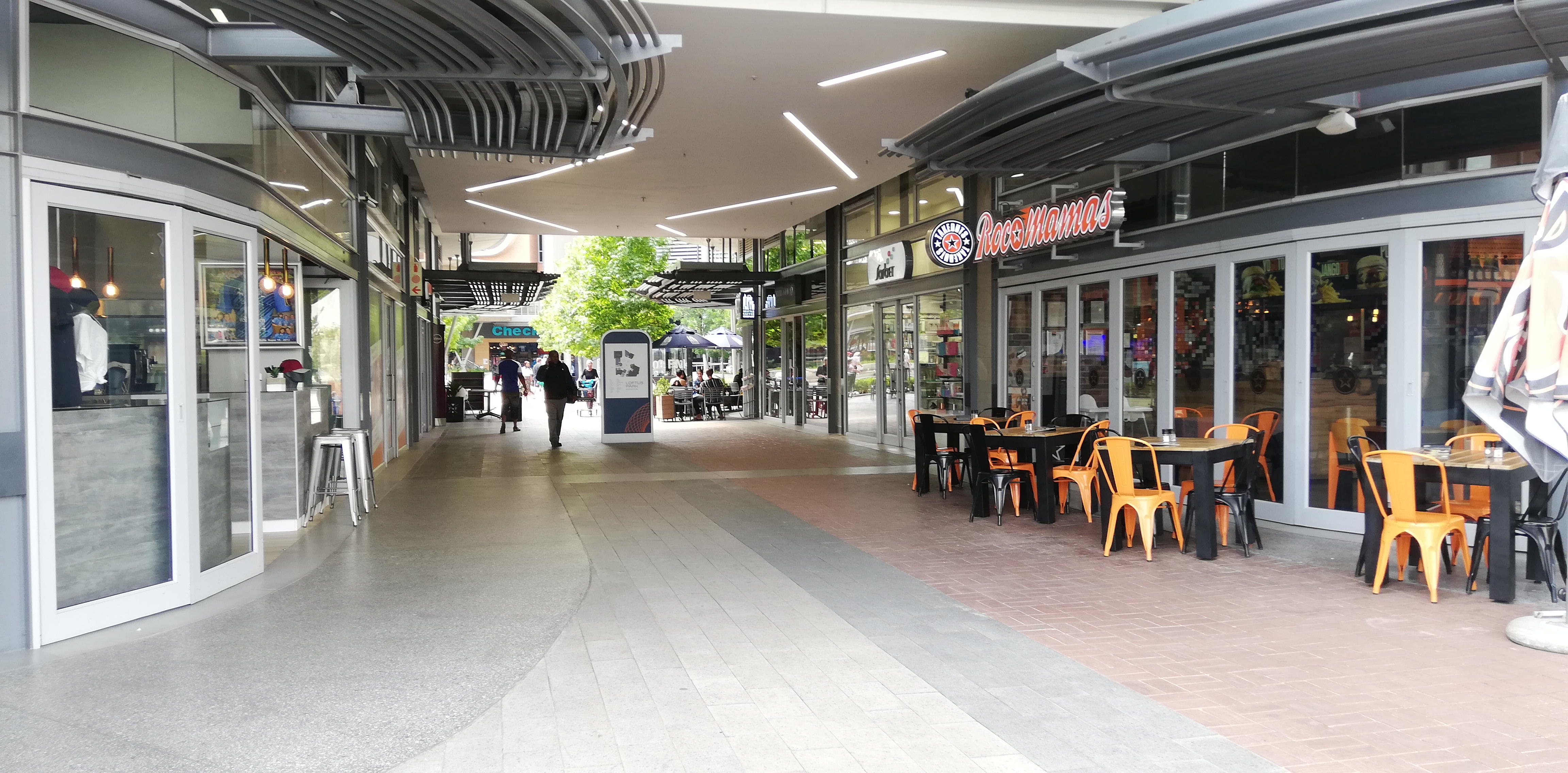 One of many  nice coffee shops in Pretoria.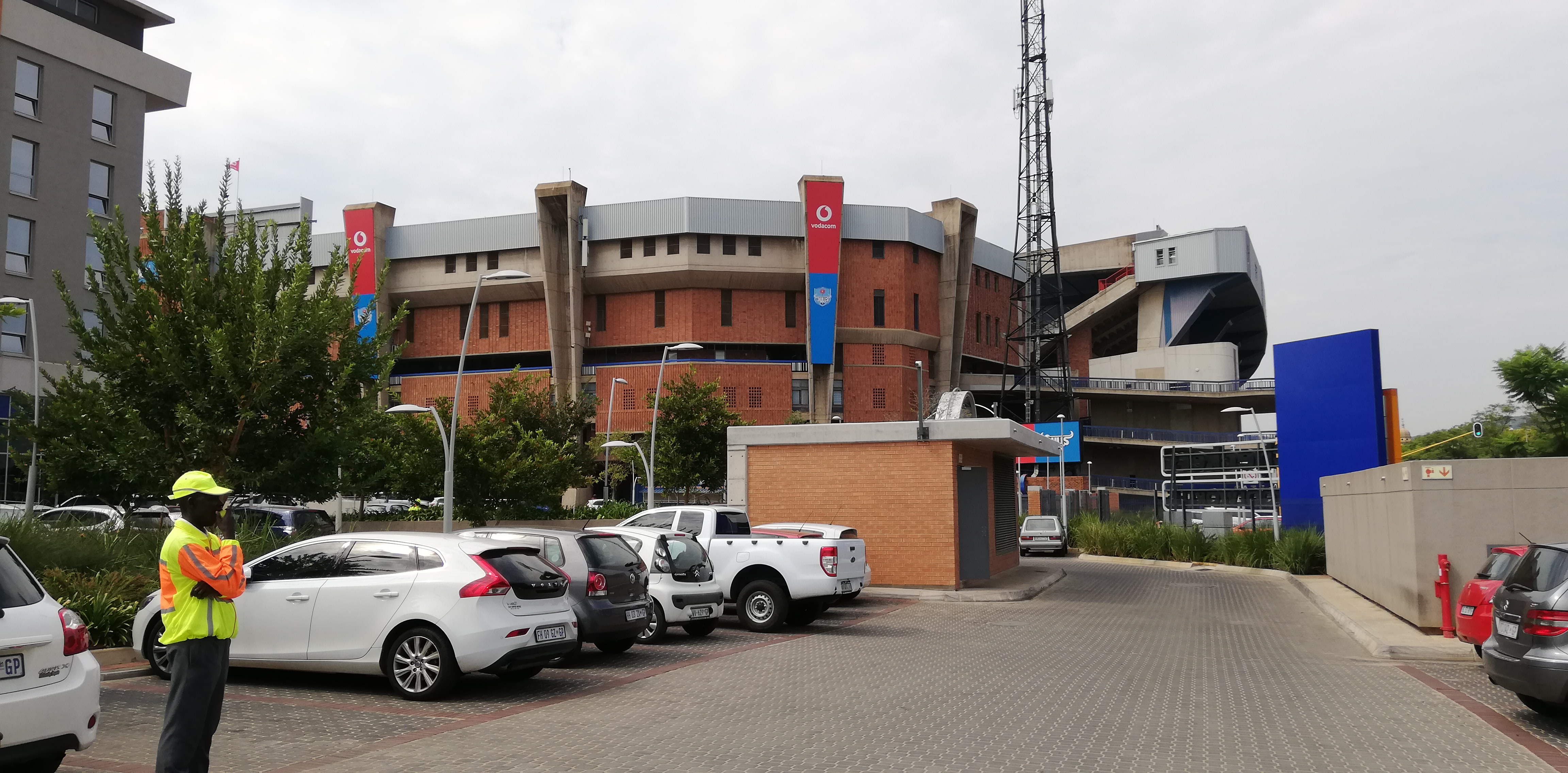 Loftus Versveld Rugby Stadium.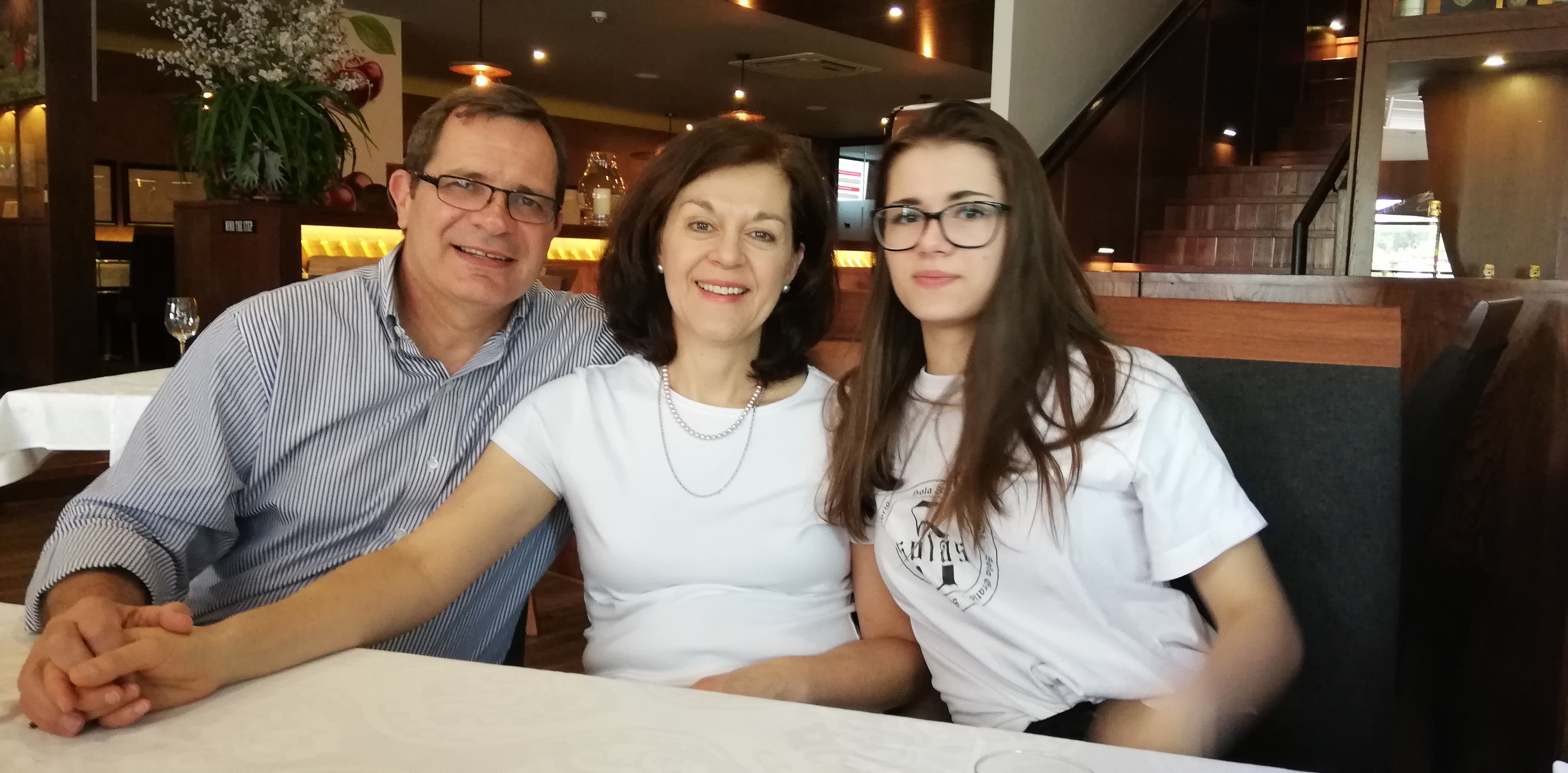 Happy to be reunited with Margherita and Lillian again, after 3 weeks.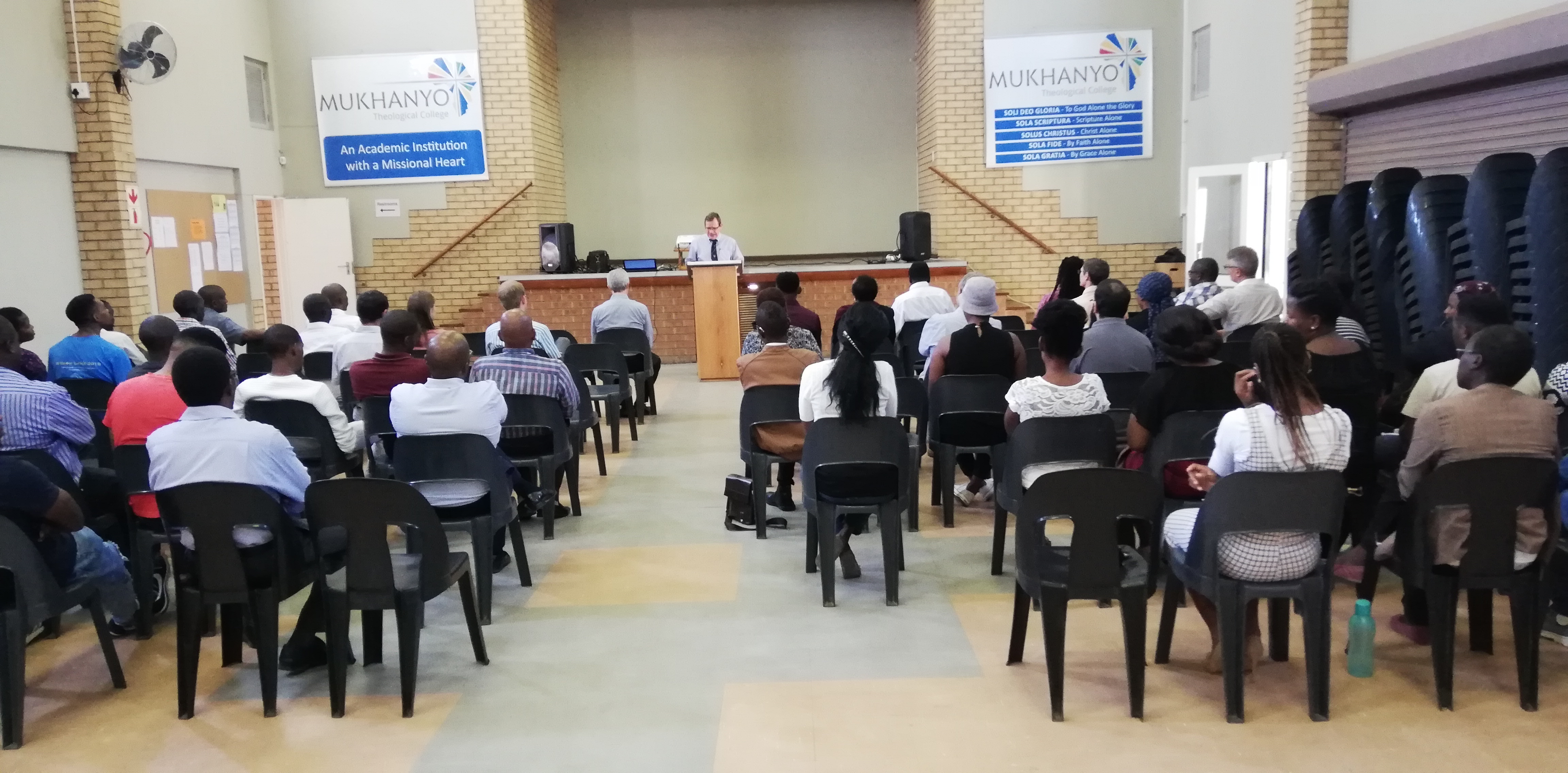 Speaking at Mukhanyo in KwaMahlanga on I John 4:9-10: "In this is love…"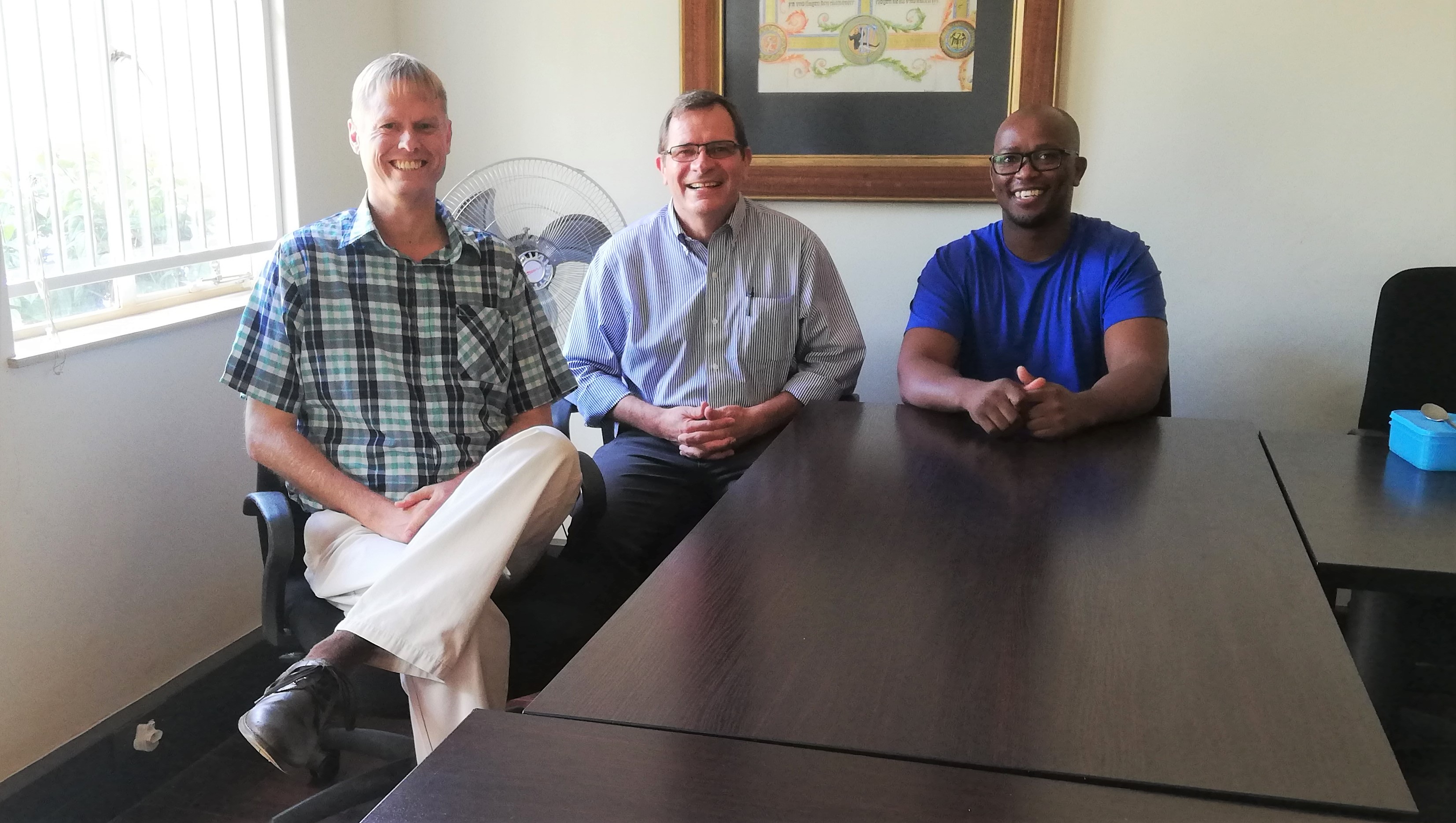 Meeting my brothers at The Reformational Study Centre.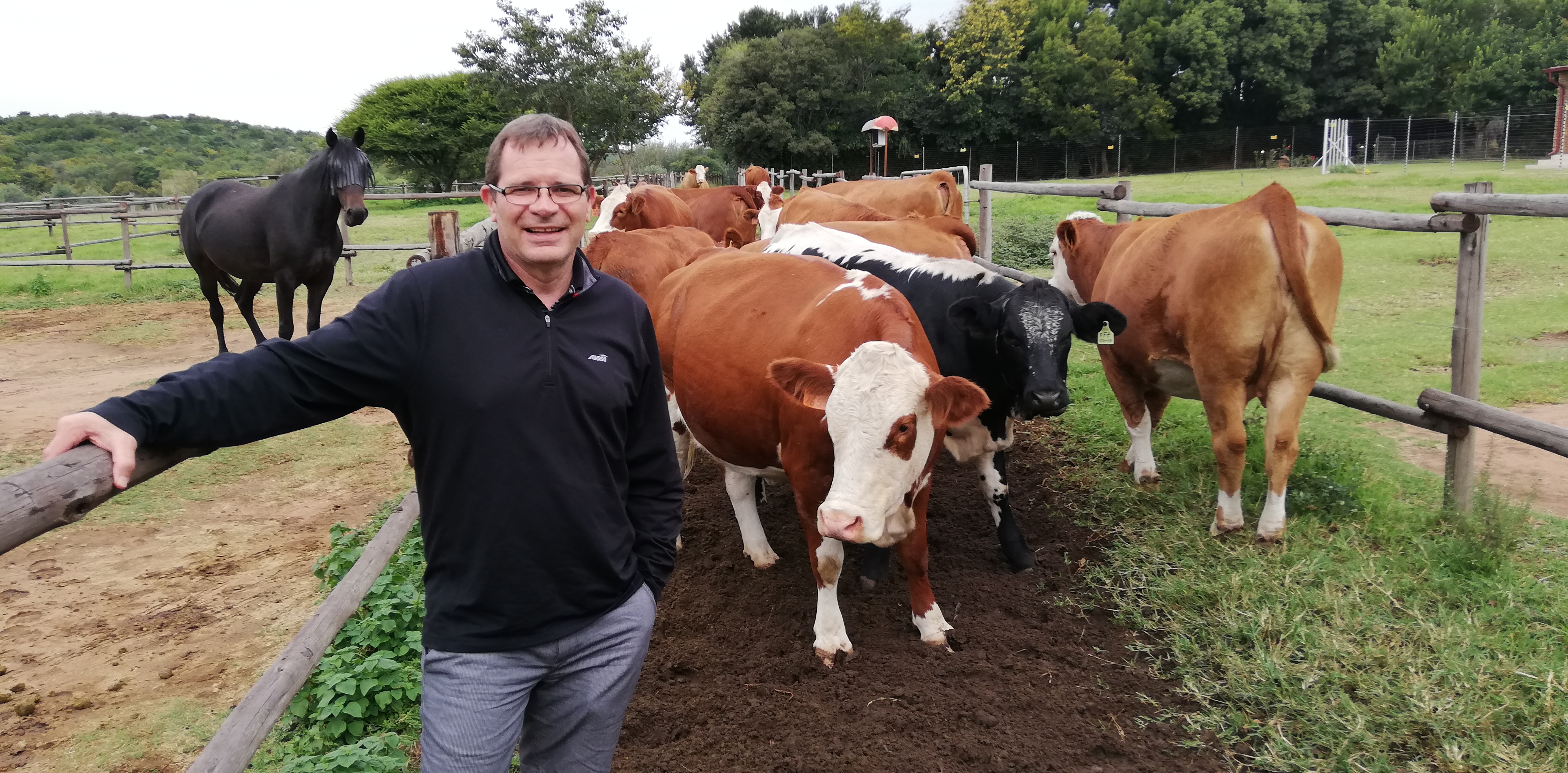 Visiting a farm outside Pretoria.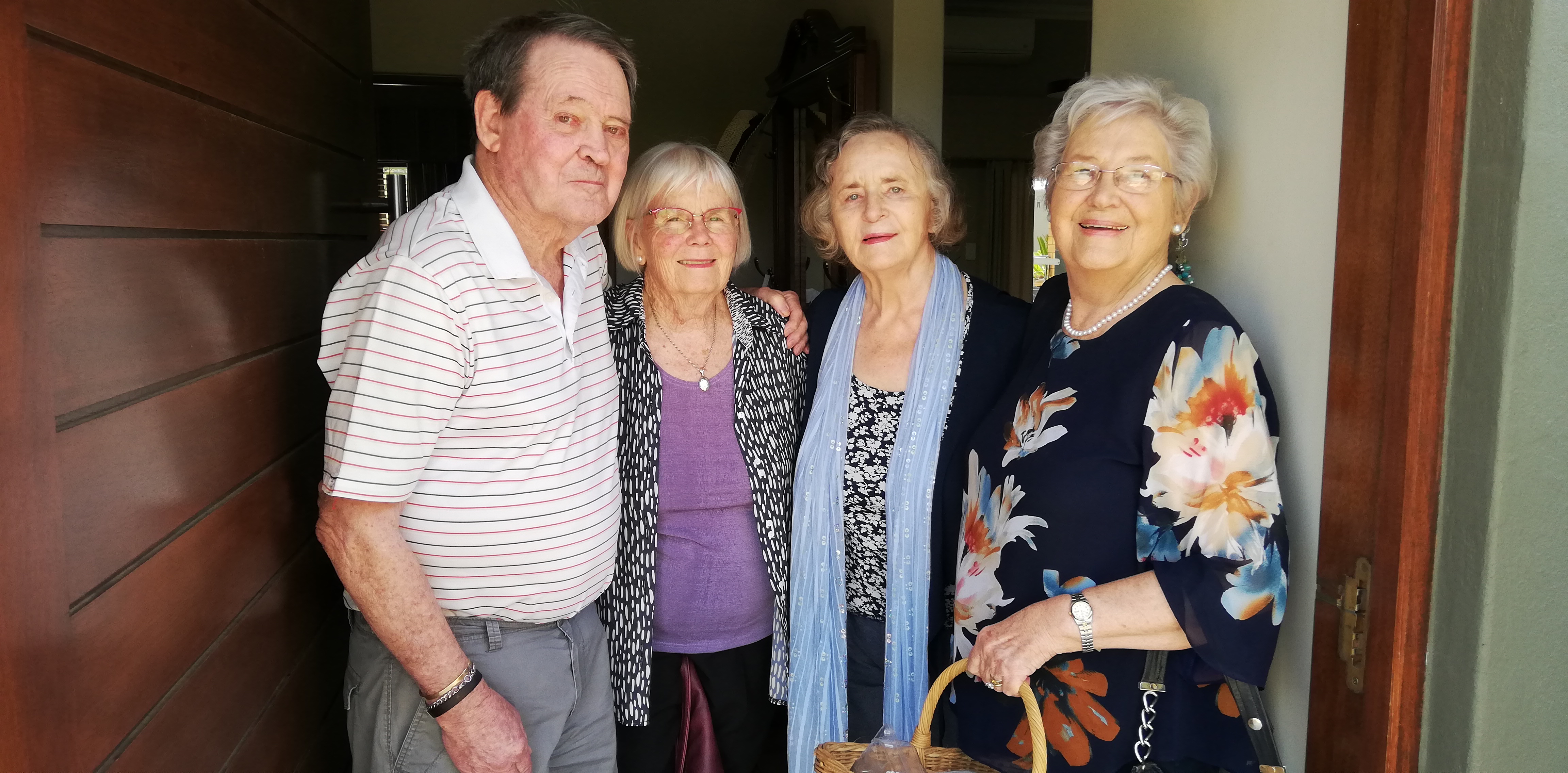 Taking my mother (on the right) to visit her younger brother.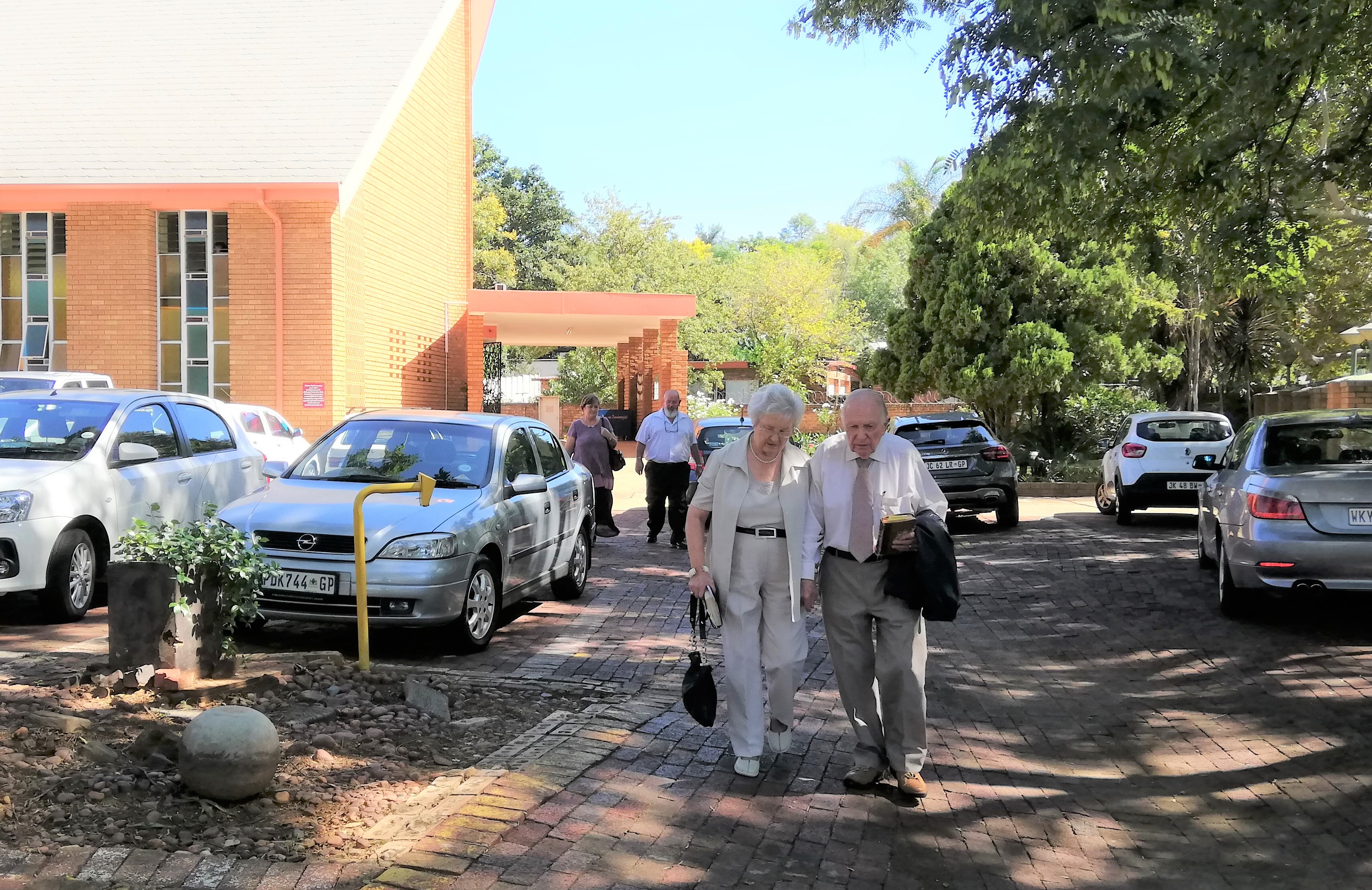 Mom and dad leaving church one last time before COVID-19.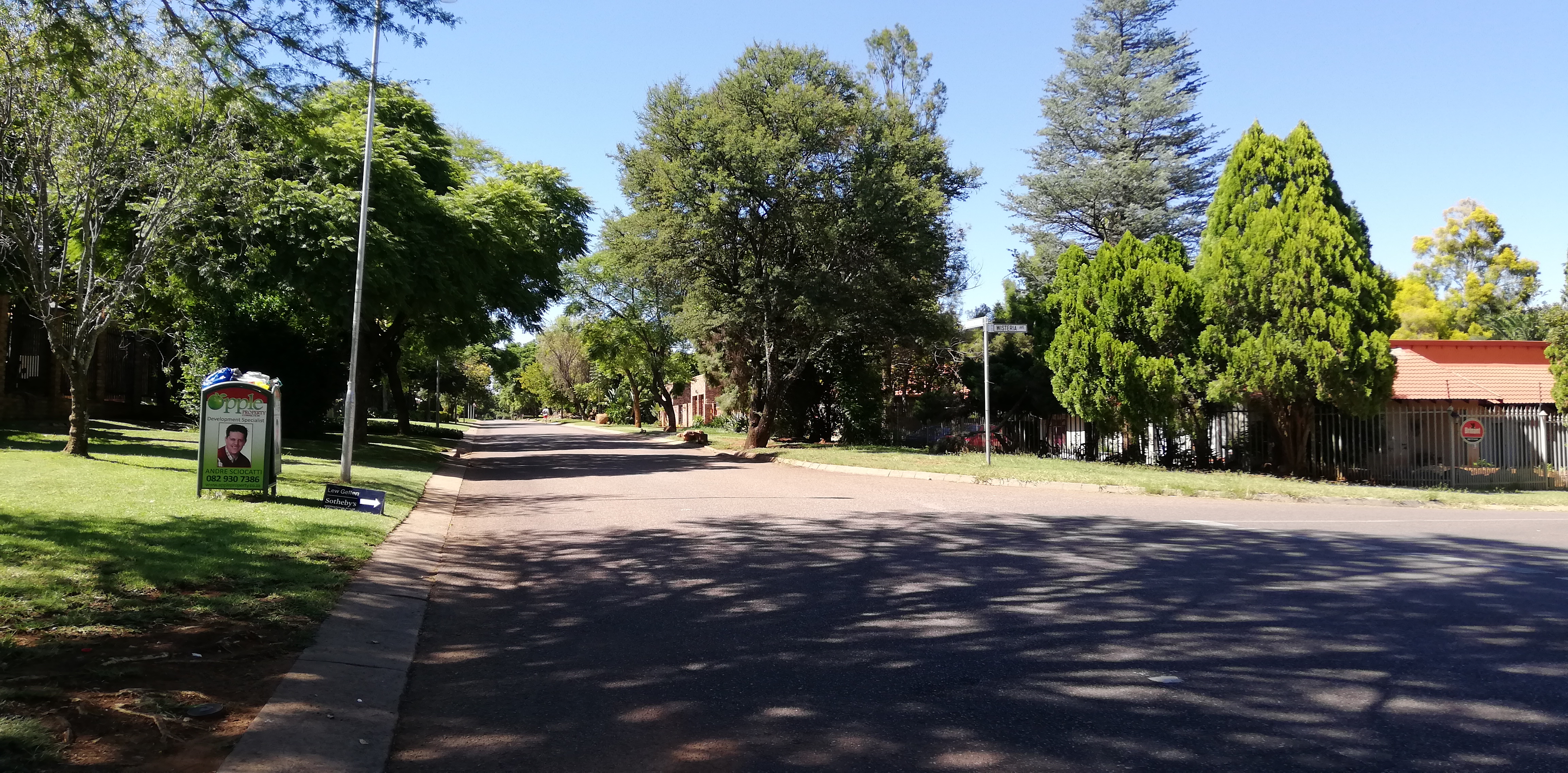 A suburb in Pretoria.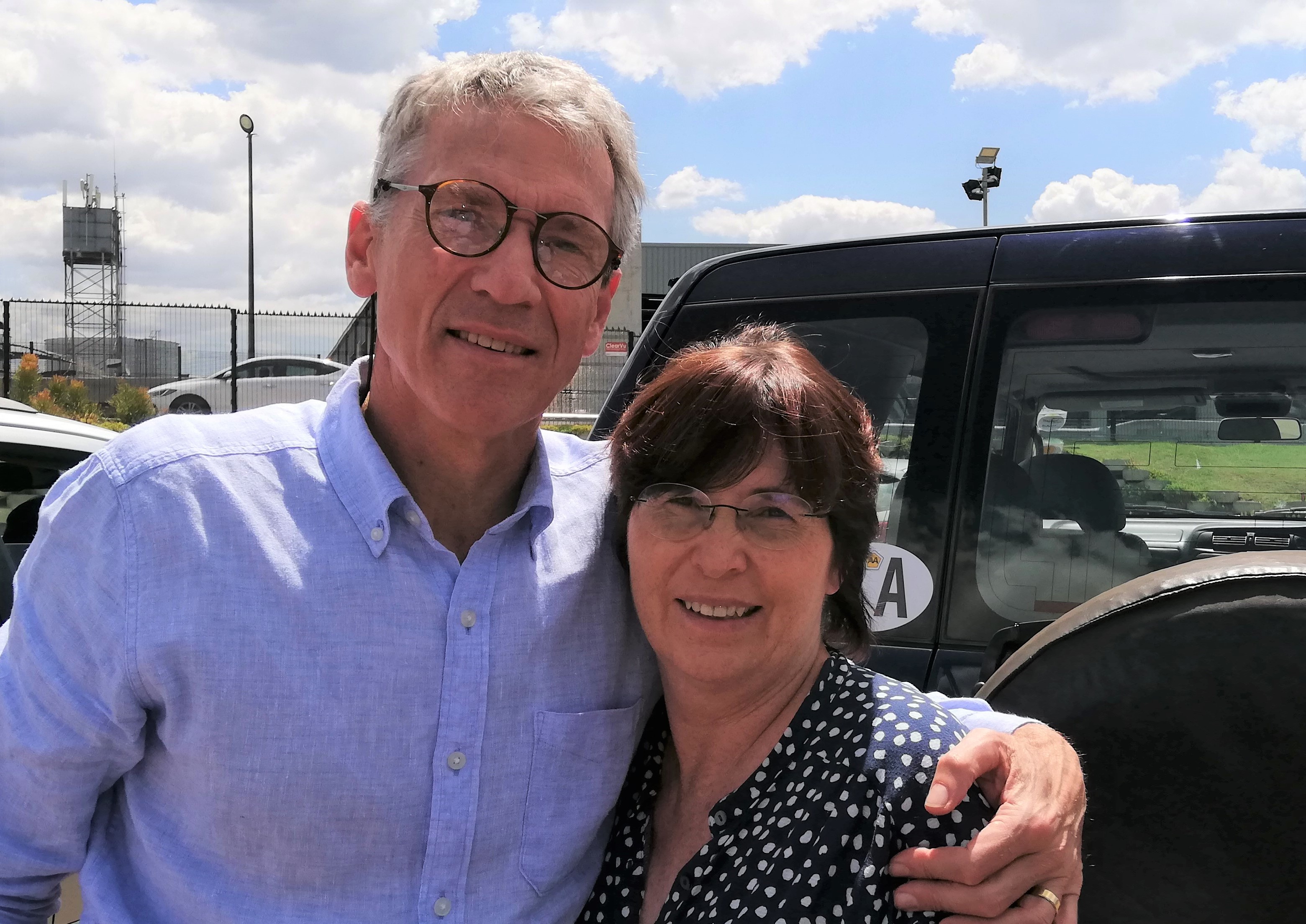 Saying goodbye to Andrie & Marianne, our hosts for the past week.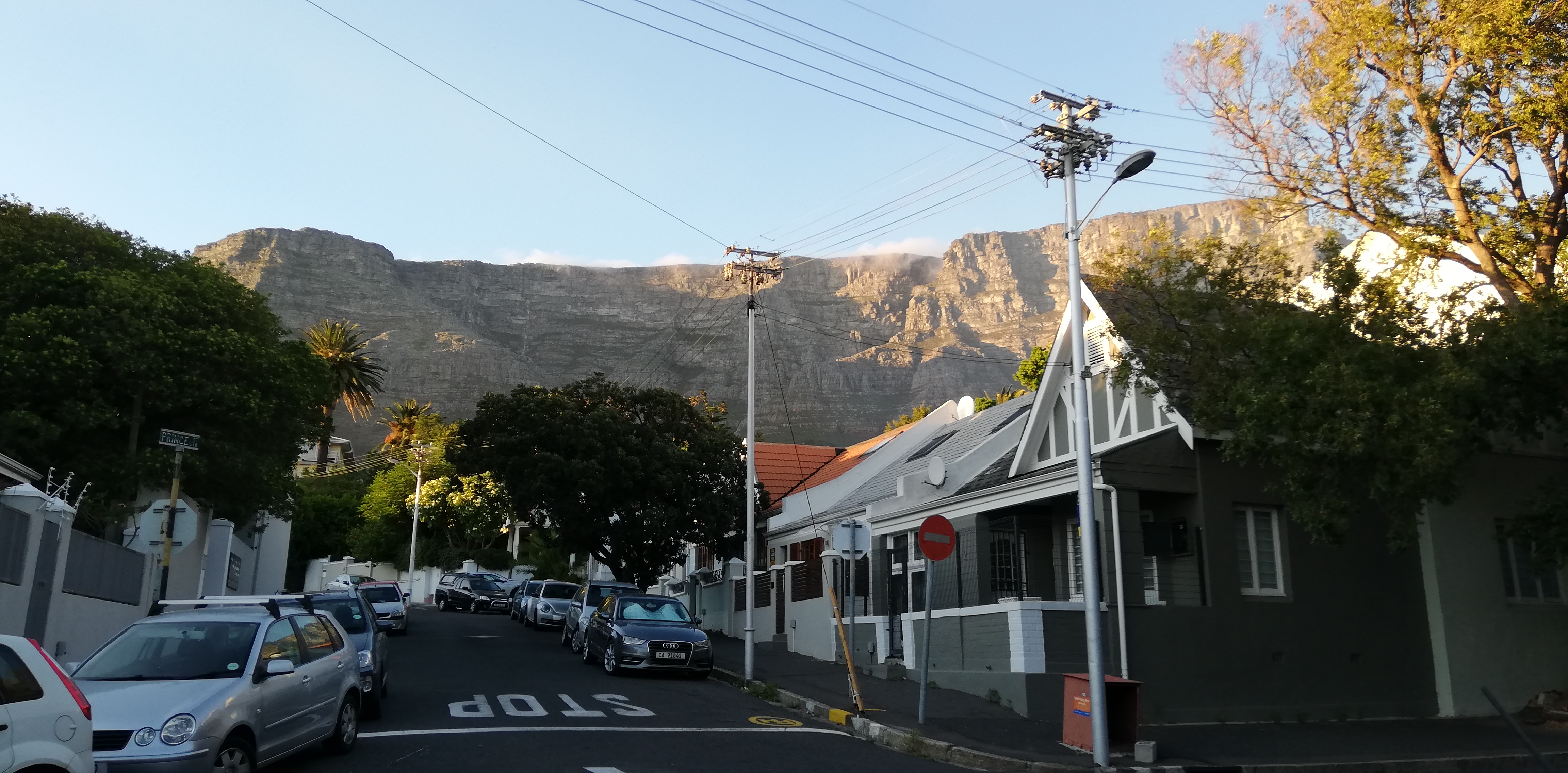 Sleeping over at the foot of Cape Town's Table Mountain…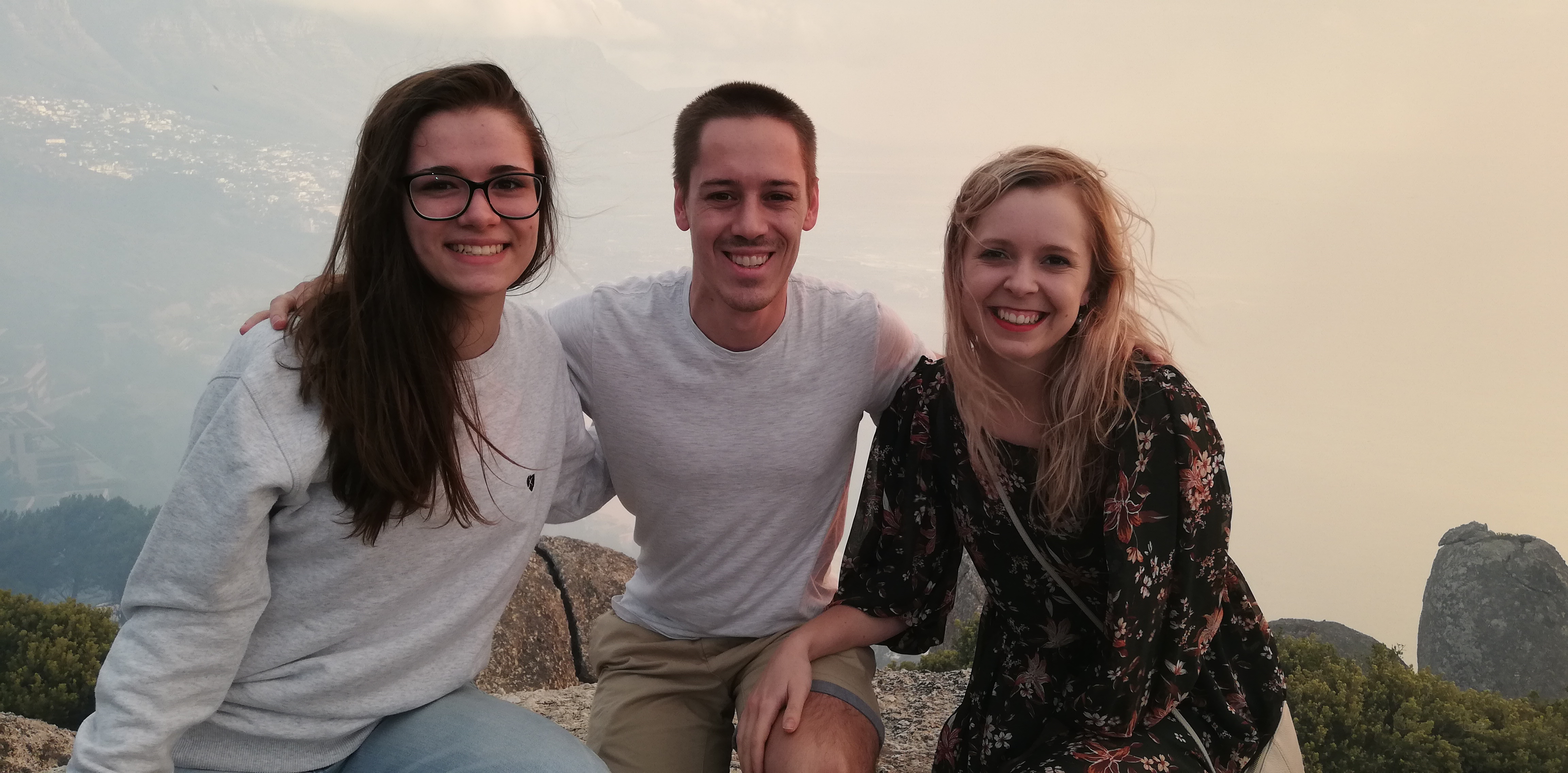 Lillian with her cousin Alexander and his fiancee Nicola.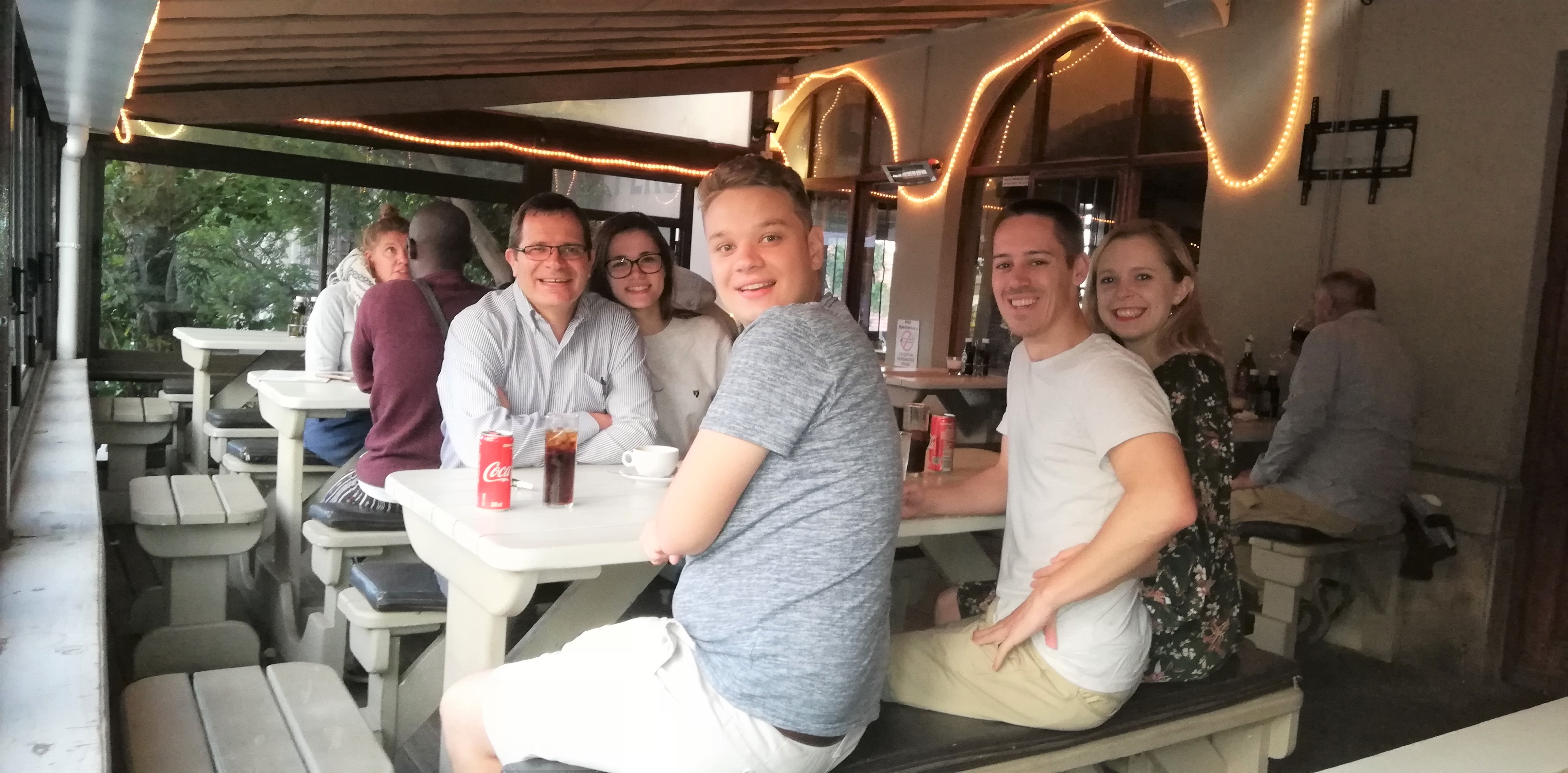 Dinner with some great young people in Cape Town, while President Ramaphosa is addressing the nation on COVID-19.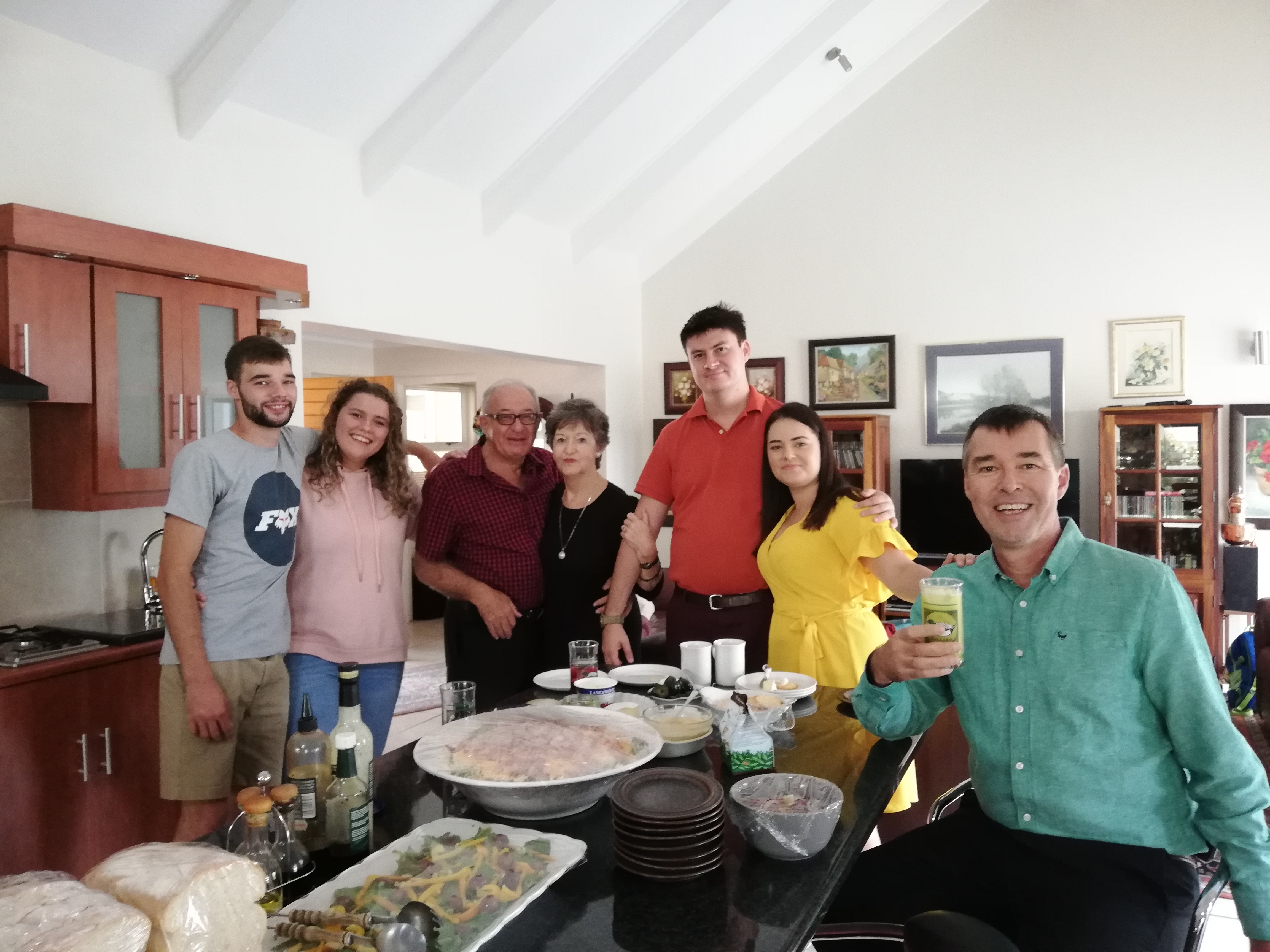 Celebrating Margherita's homecoming in Robertson.
With Bruno, her older brother
And with Pietro… who was so sick and doing much better.
Mother and daughter.
Delighted to see Margherita's parents again!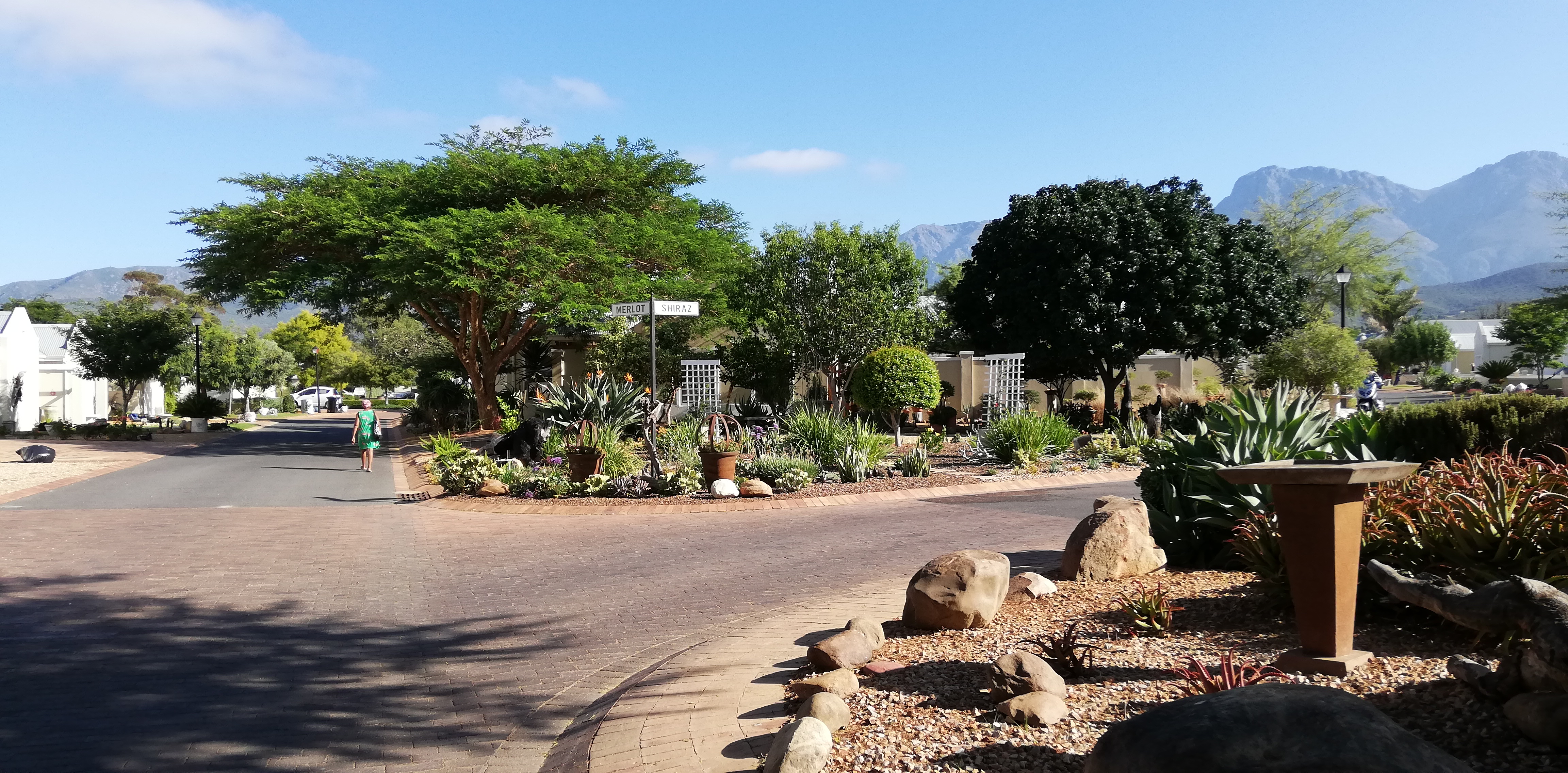 Inside their "retirement village".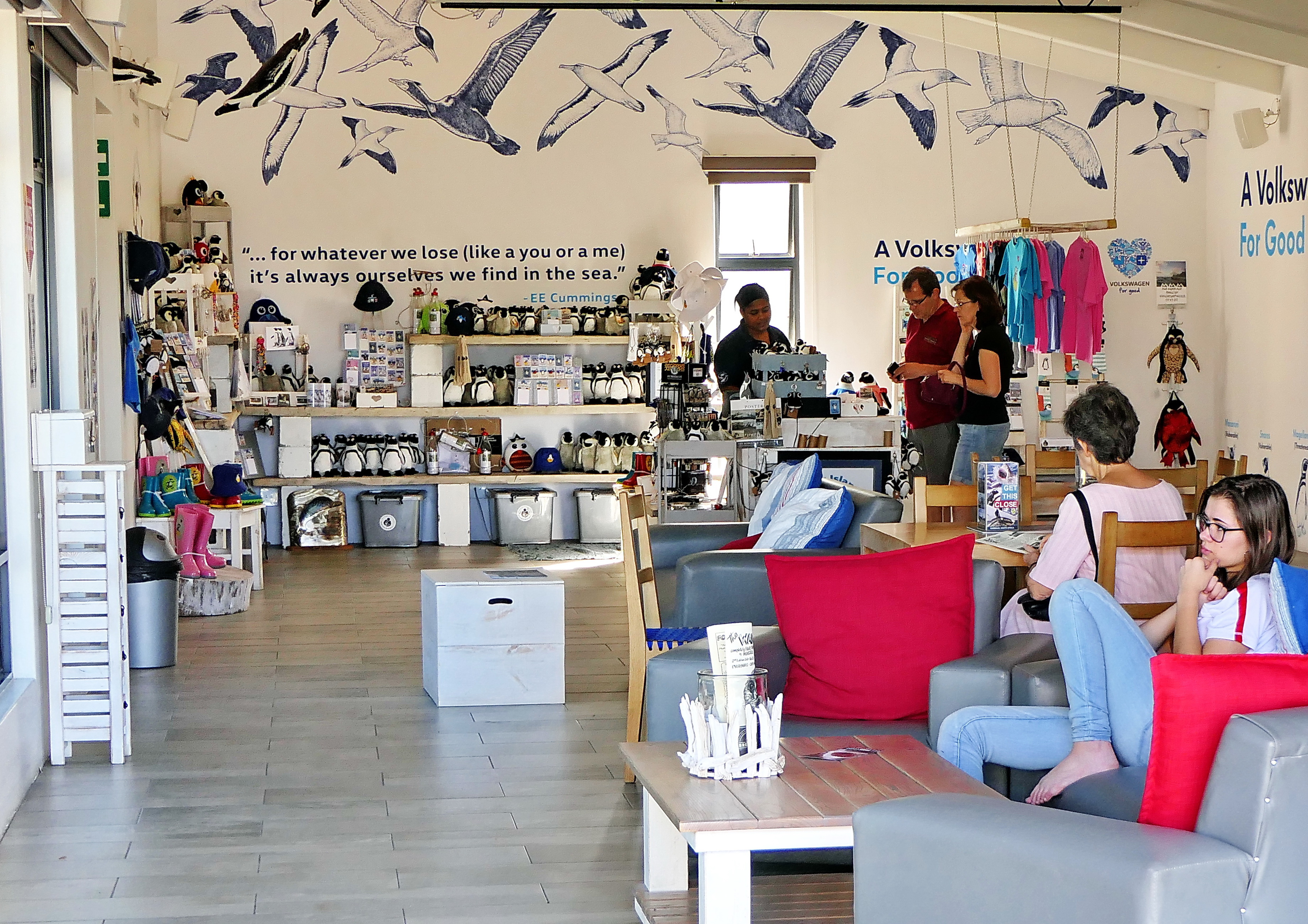 Visiting the Volkswagen Penguin Sanctuary in Gansbaai.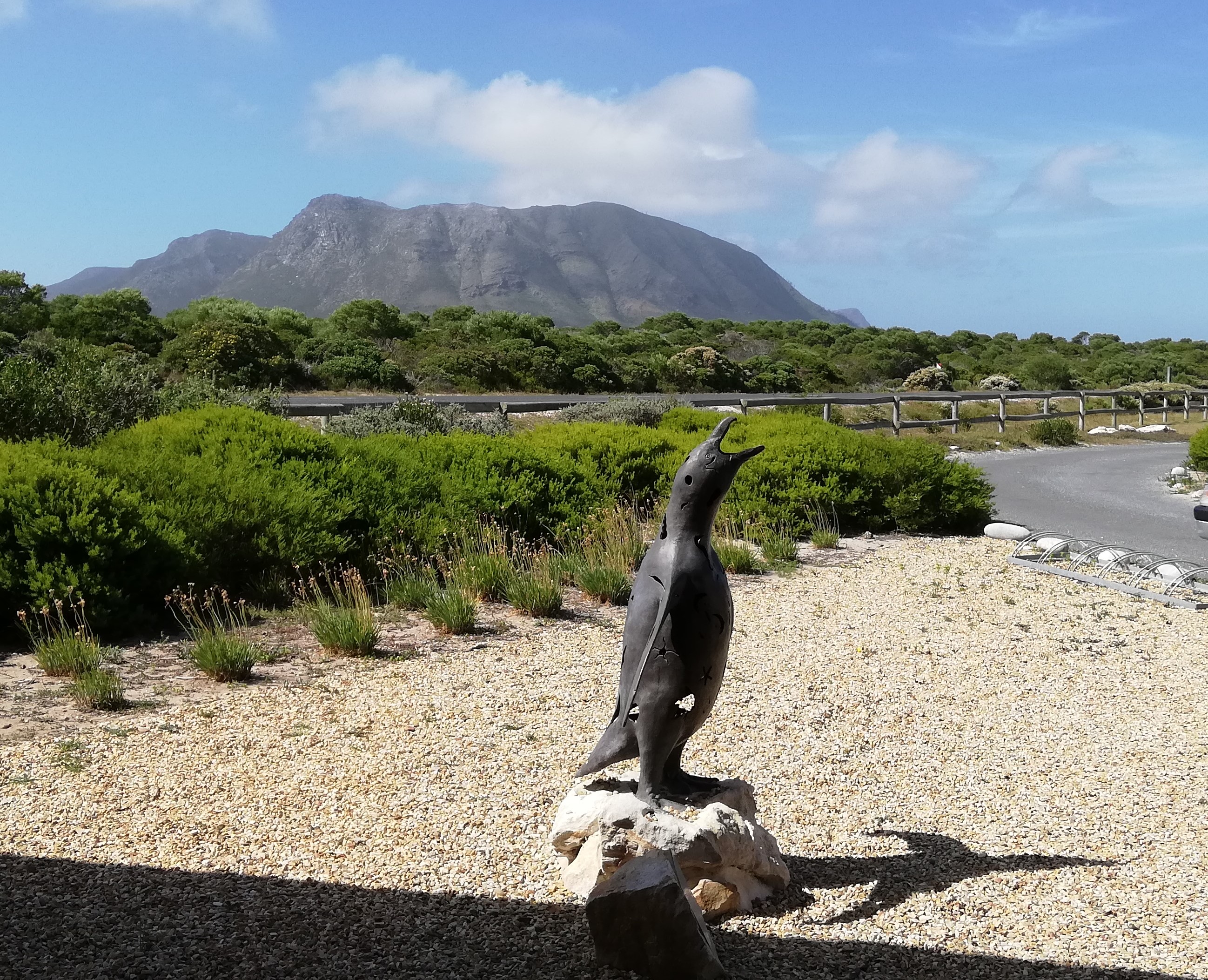 A cry for help…
"Can you look at a penguin and feel angry?" were the words on one T-shirt.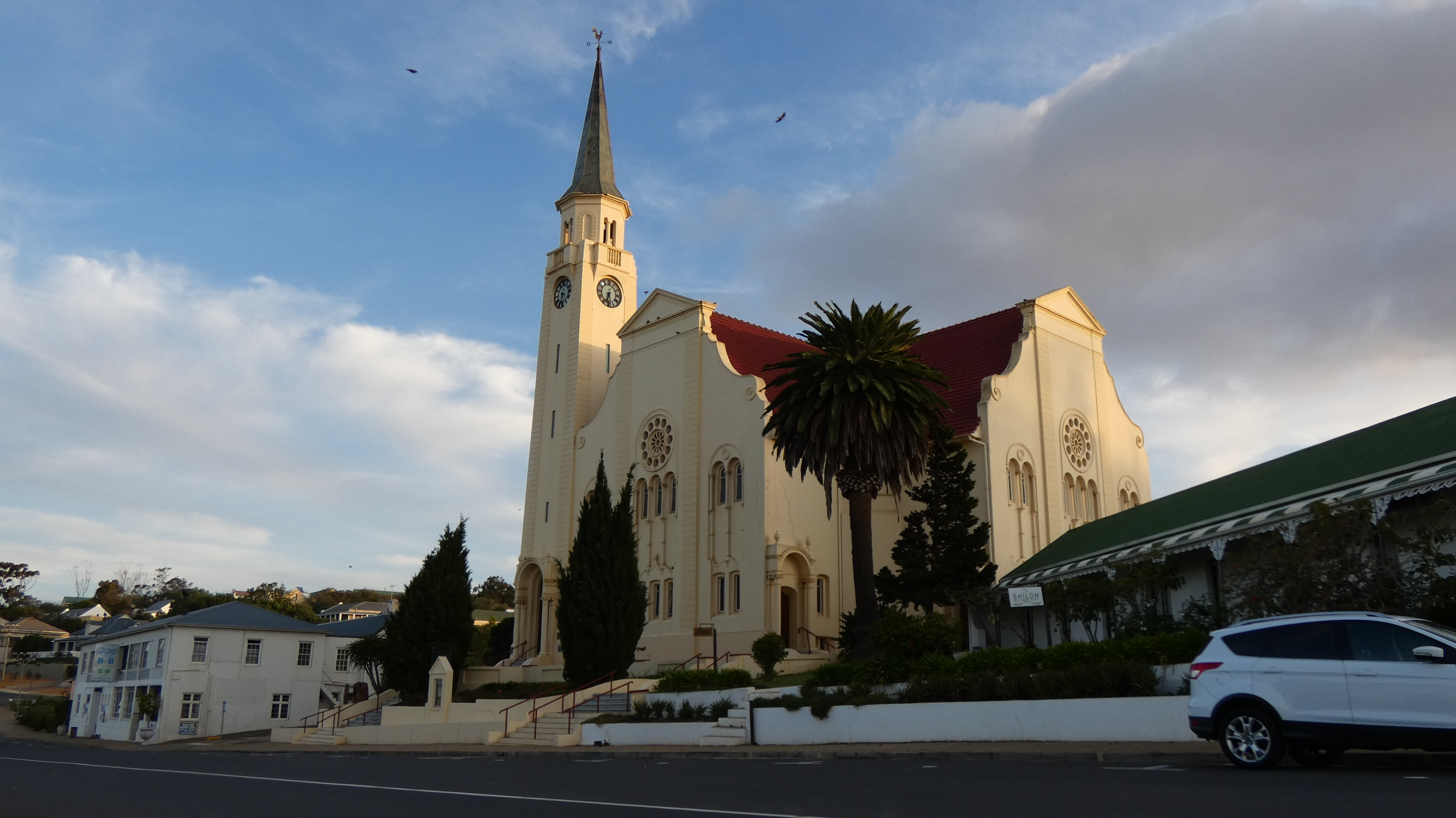 Just one of the many majestic Dutch Reformed Churches in the Cape.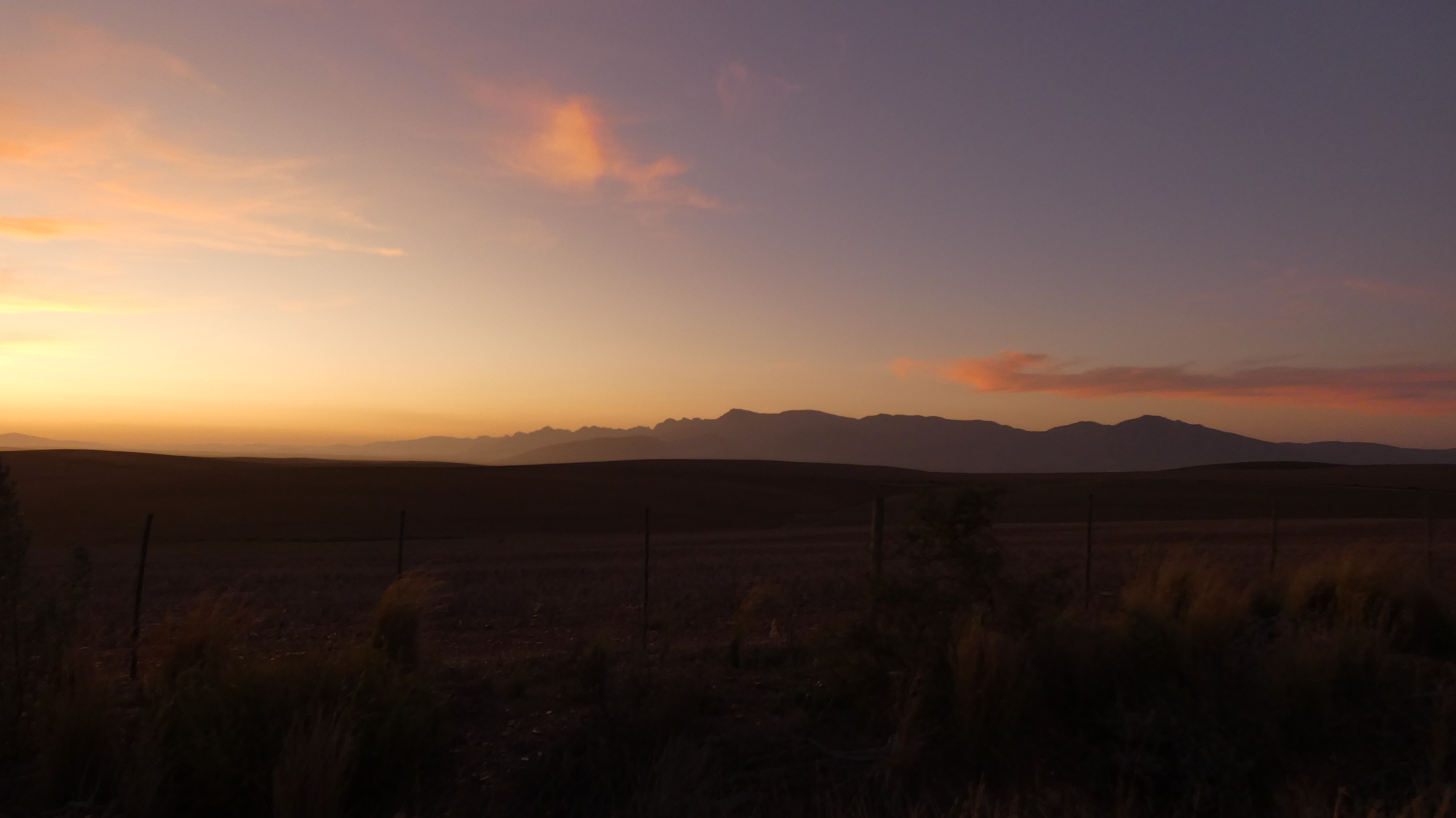 The sun setting over the Overberg in the Western Cape.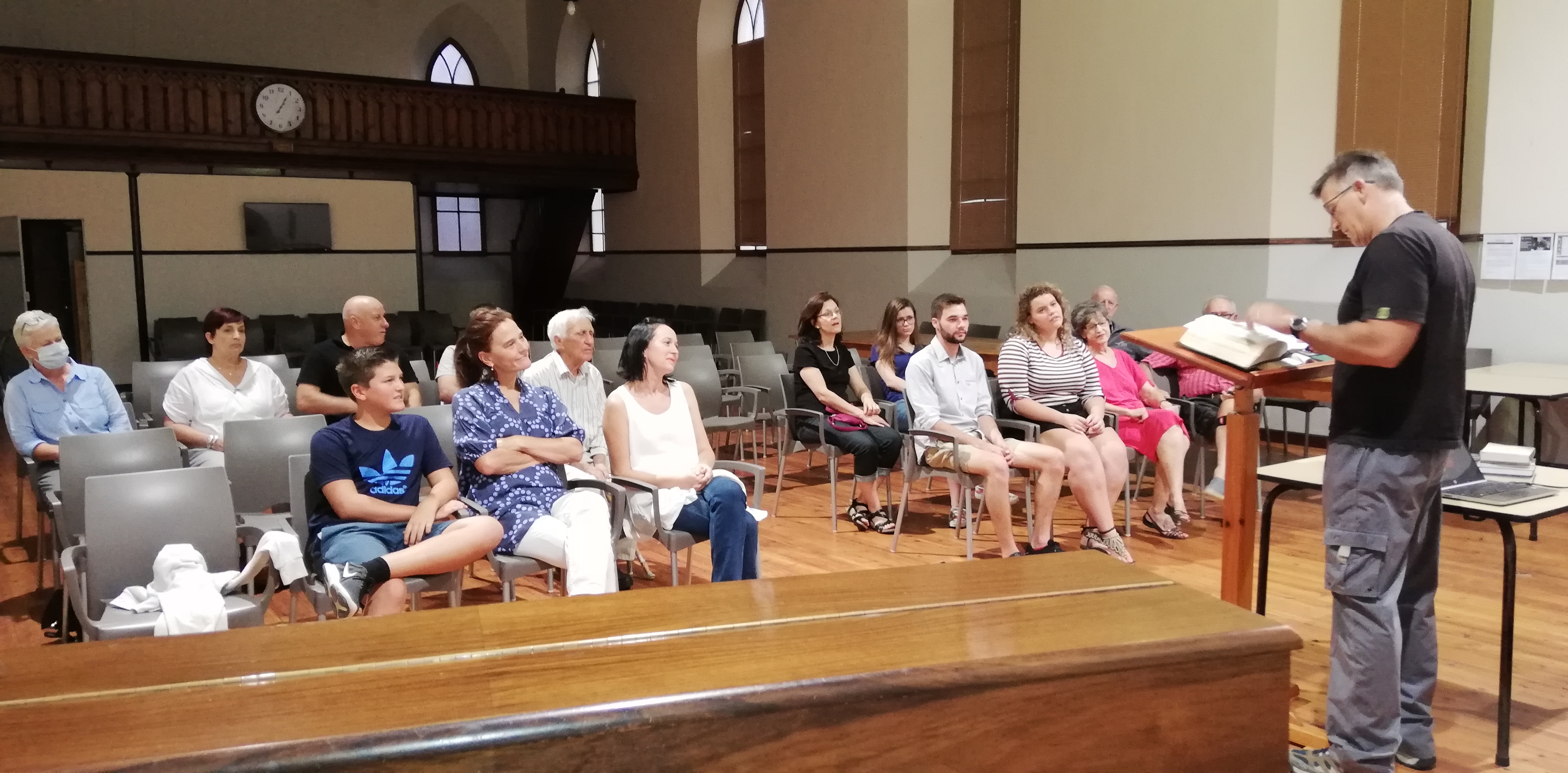 The numbers have dwindled. A lone mask tells you why…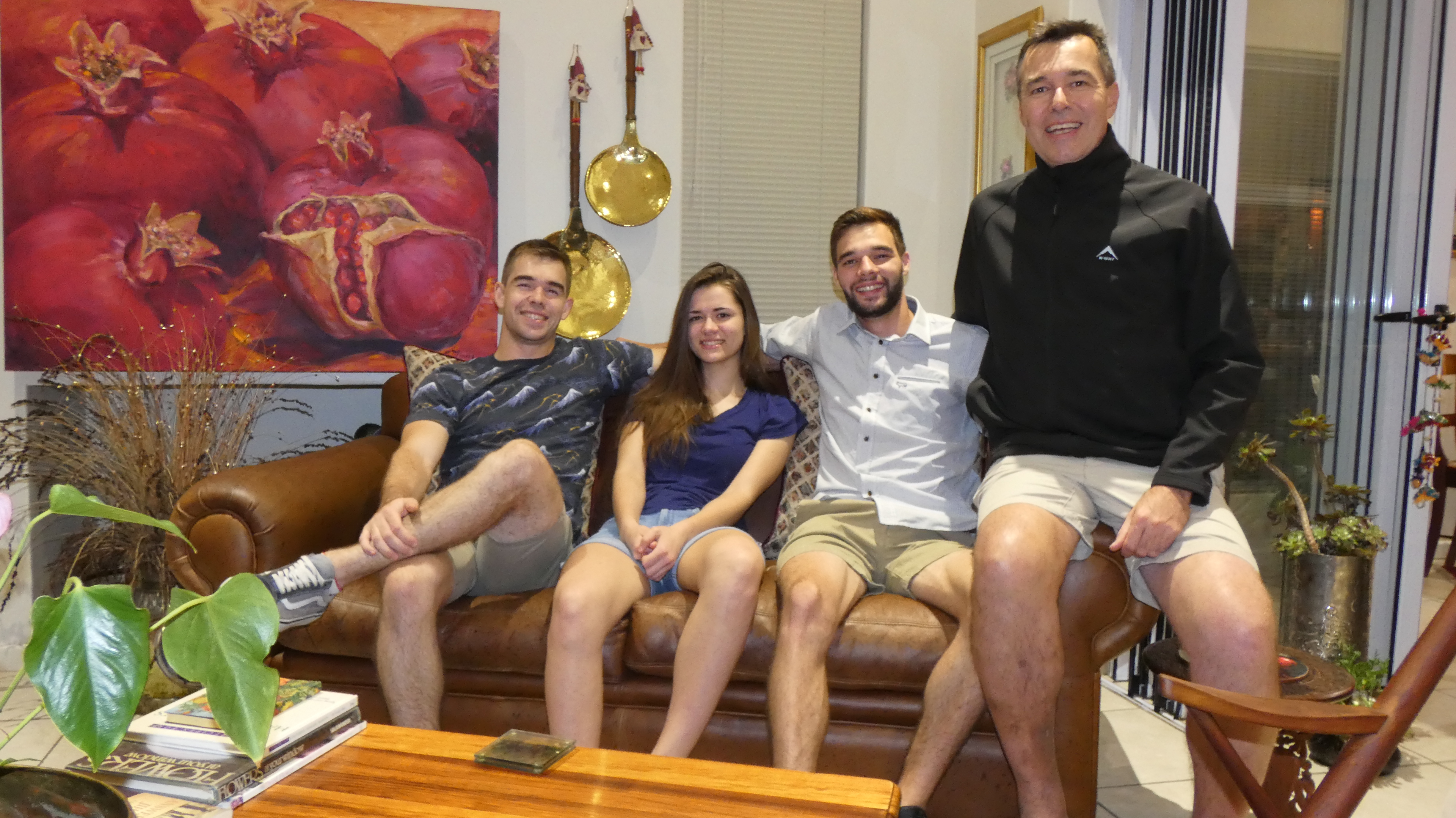 Lillian and more of her cousins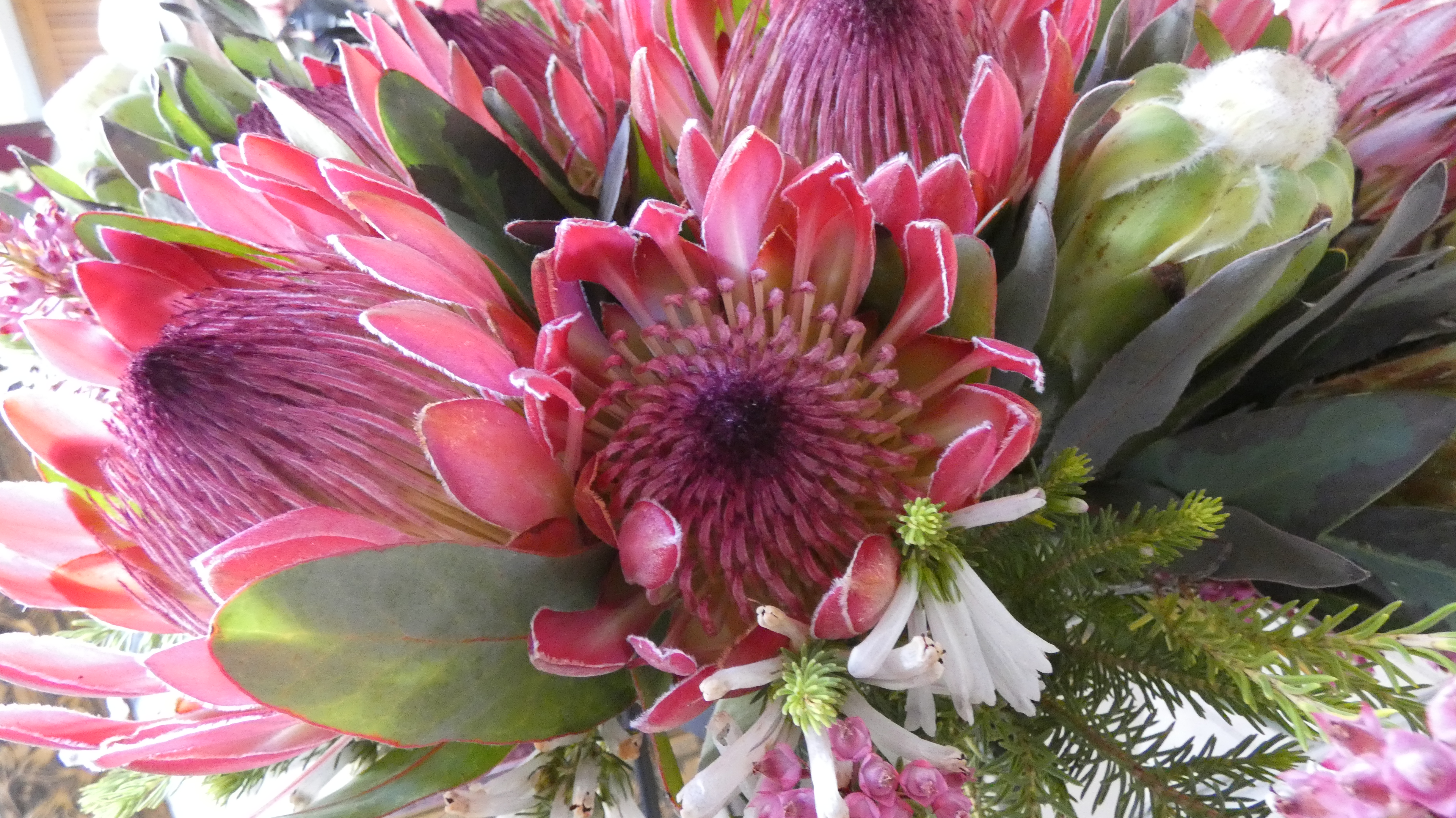 Matchless on the earth: South Africa's national flower the Protea.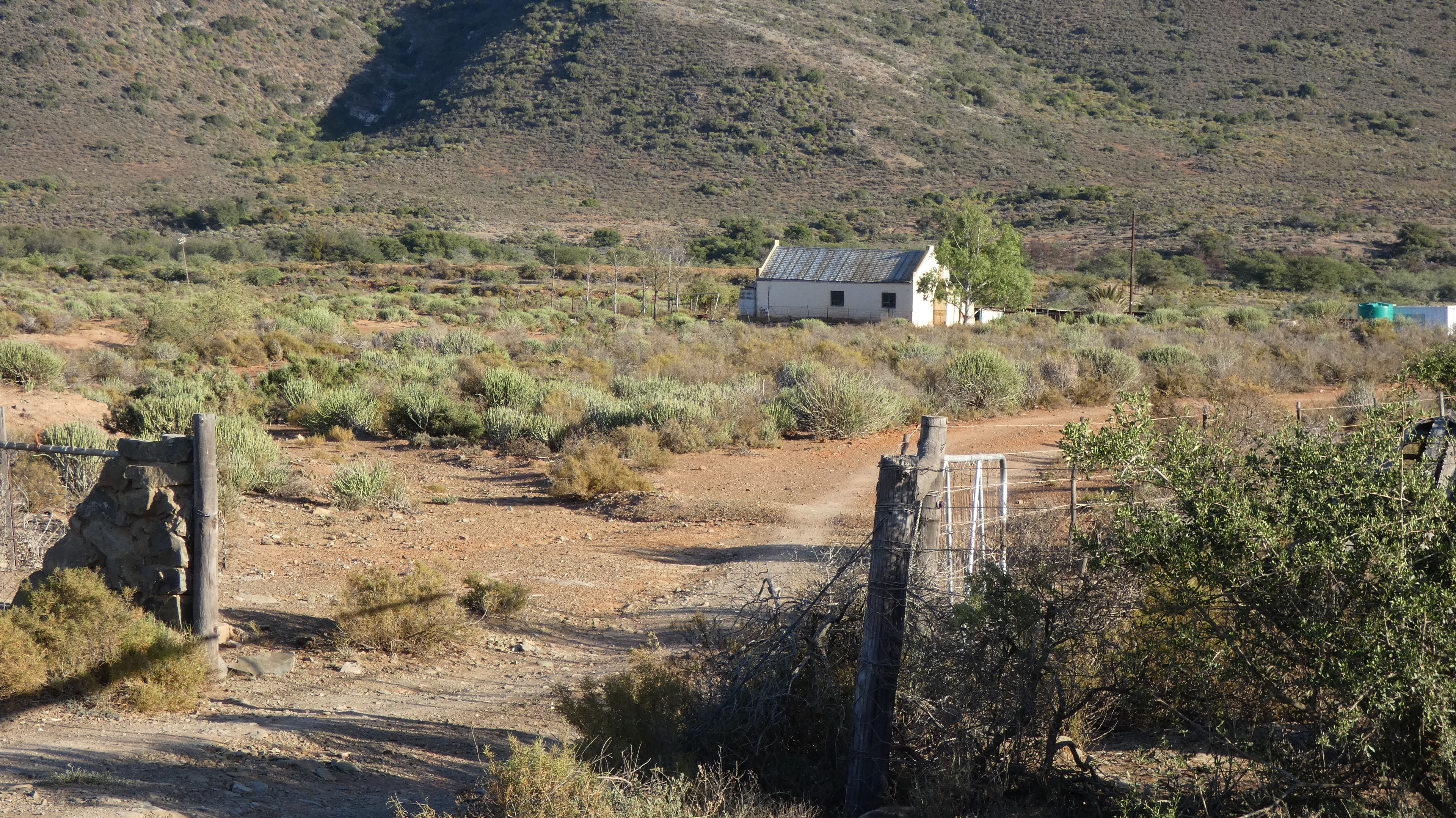 'Die Klein Karoo' near Robertson.
Made in South Africa. Futuristic and compact camping for the Kalahari!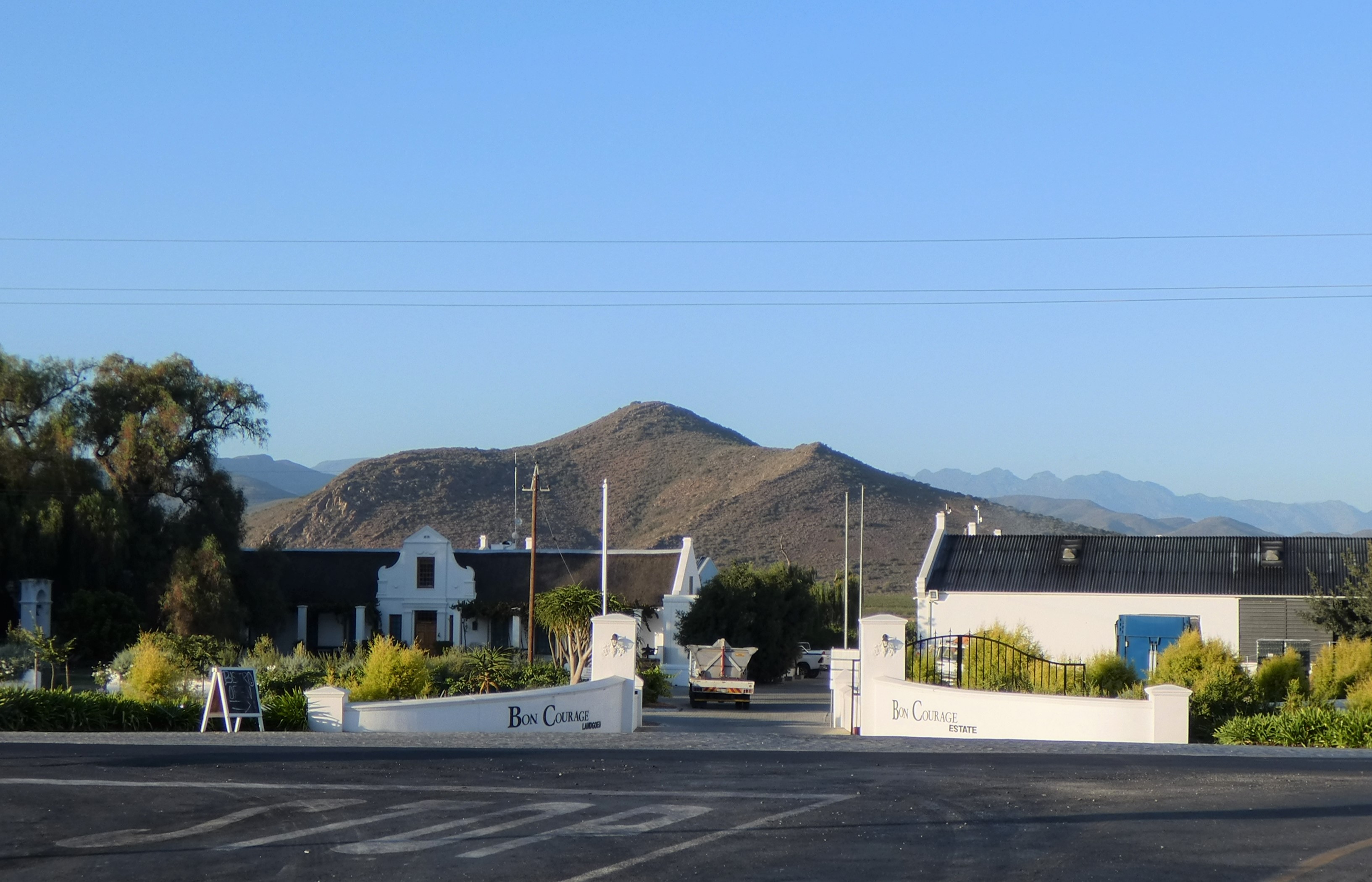 Wine farm 'Bon Courage'. This was once Huguenot Country.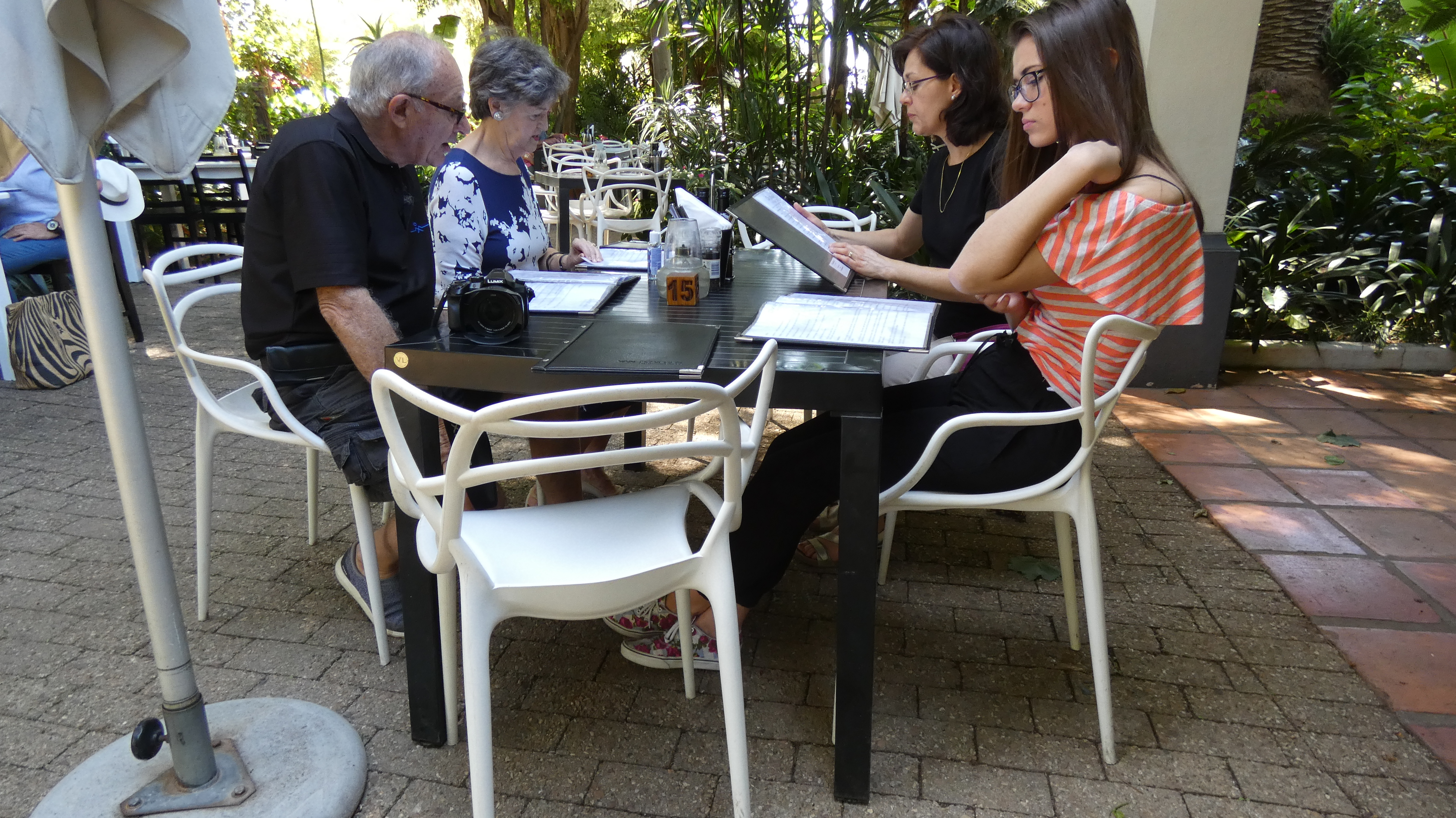 Taking Tony and Connie for lunch at Van Loverens.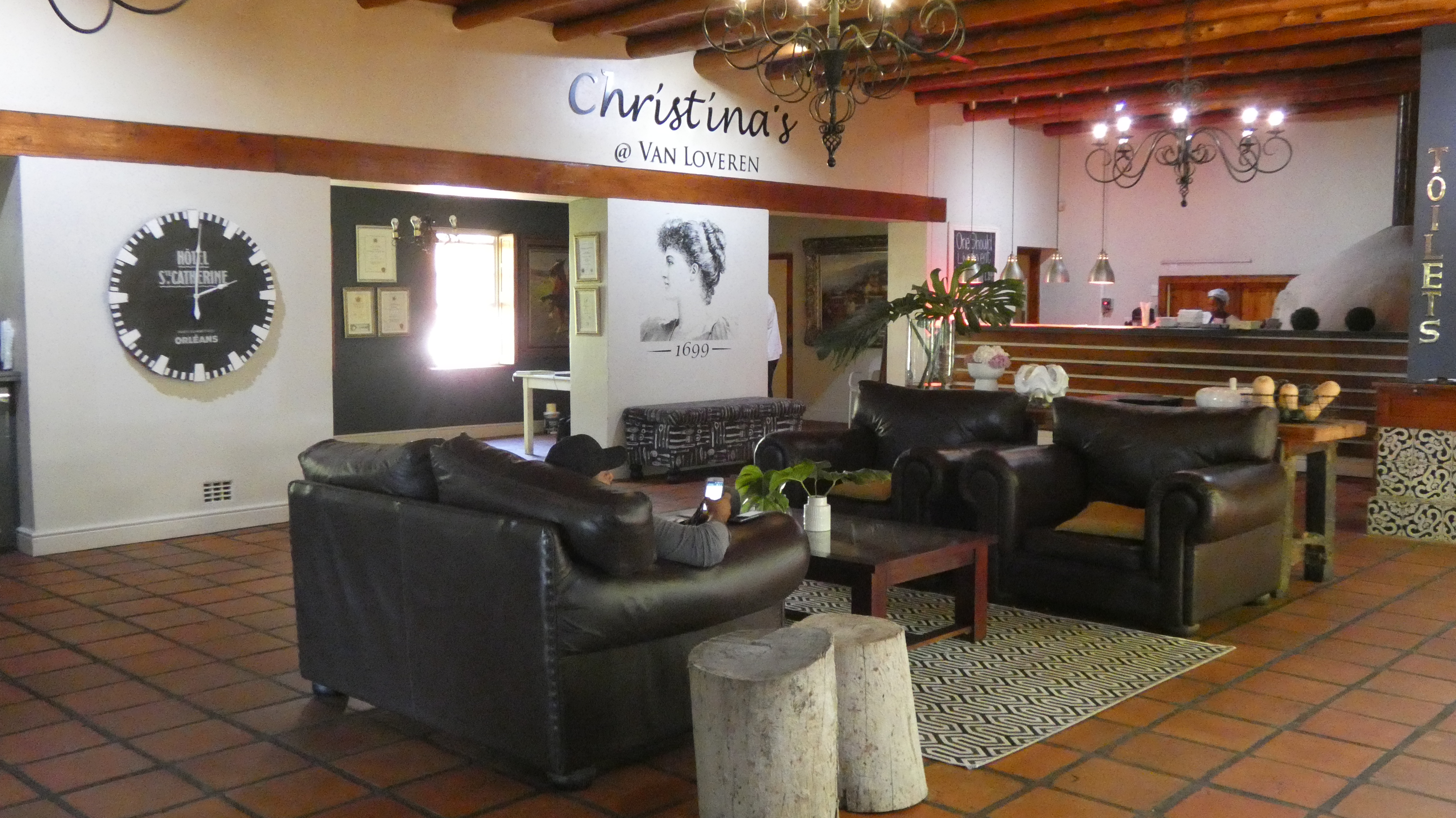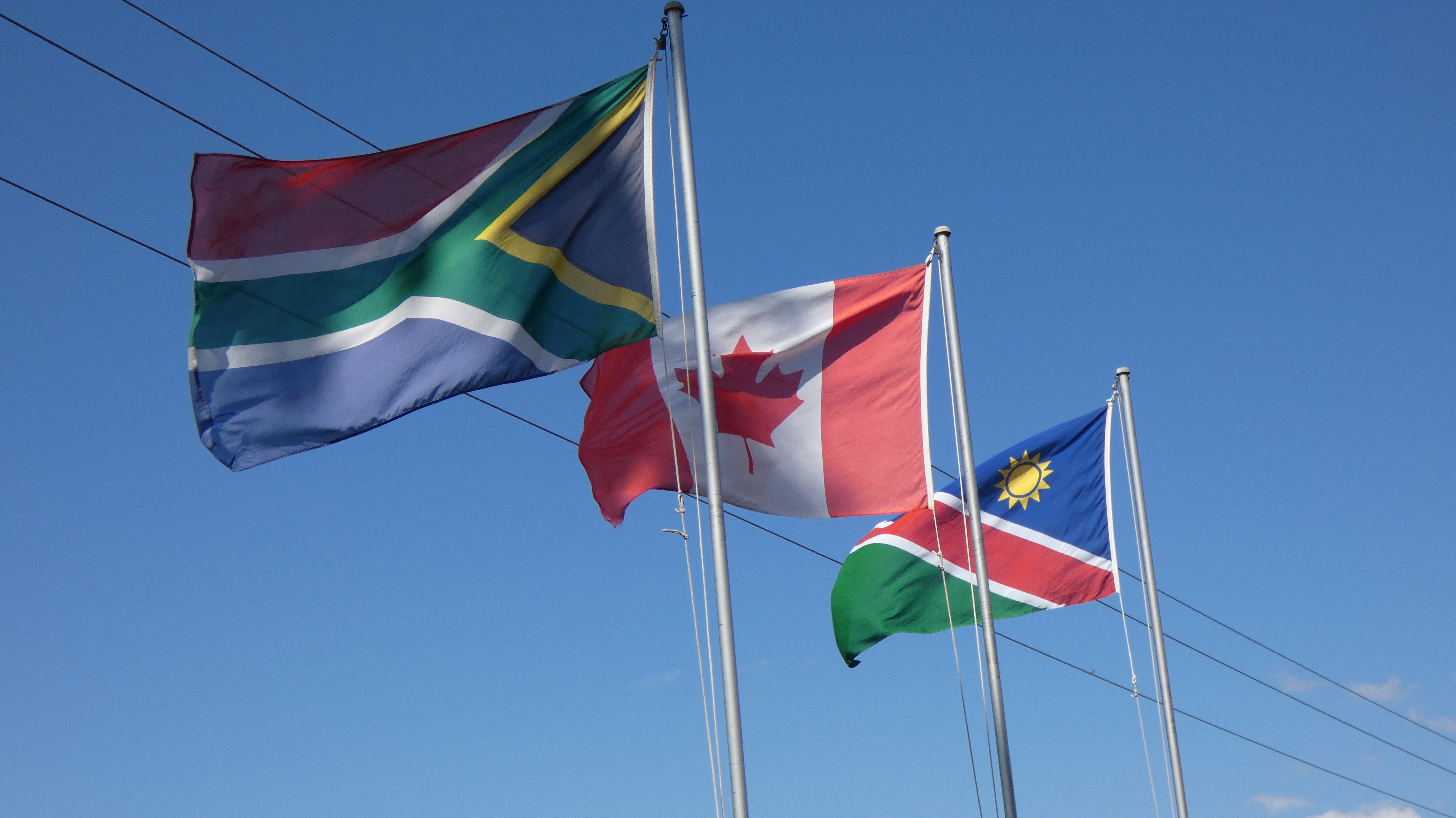 Three countries I love. A reminder of home, outside Van Loverens.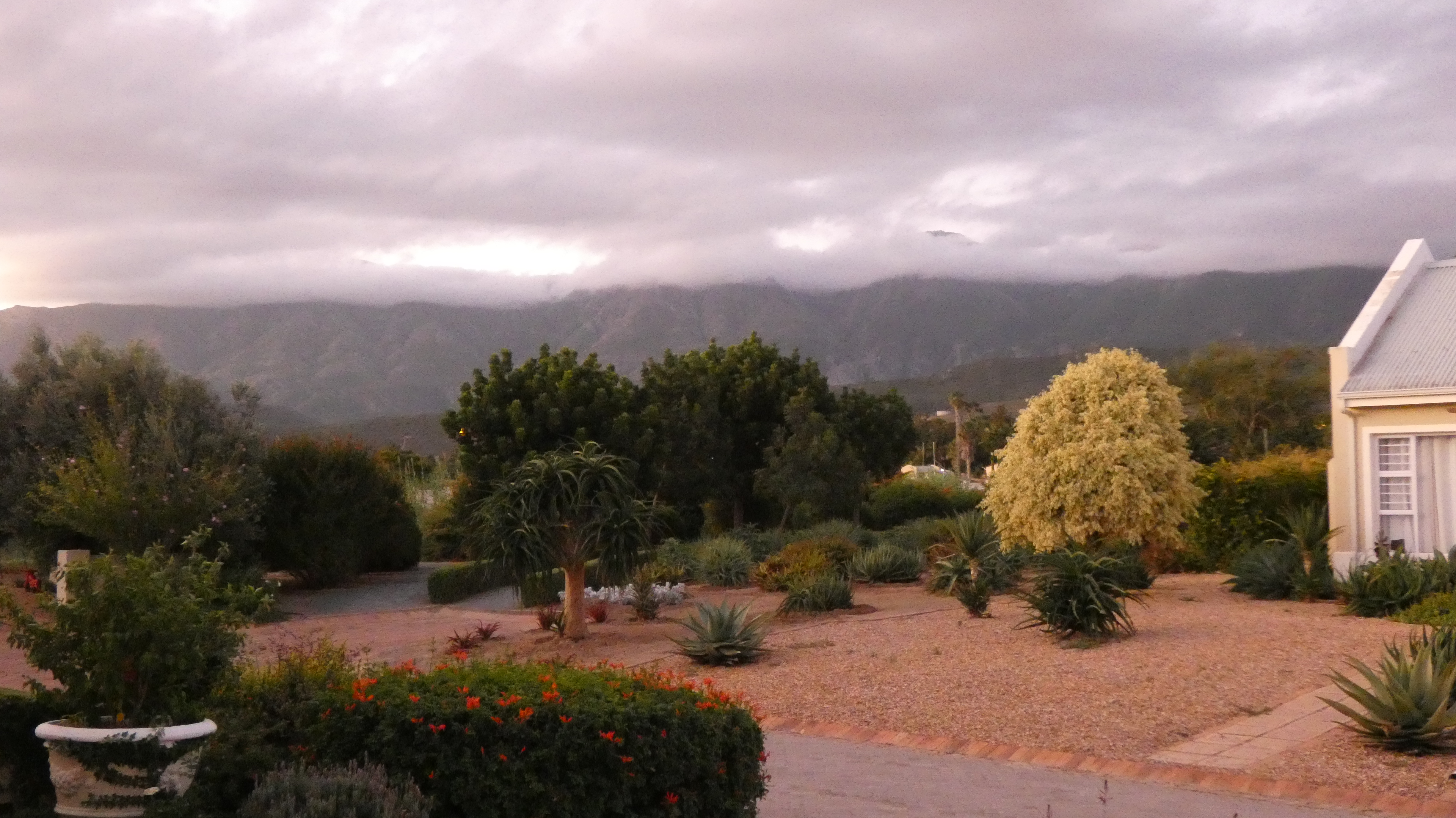 One last picture from the Raimondi doorstep. We will miss this place.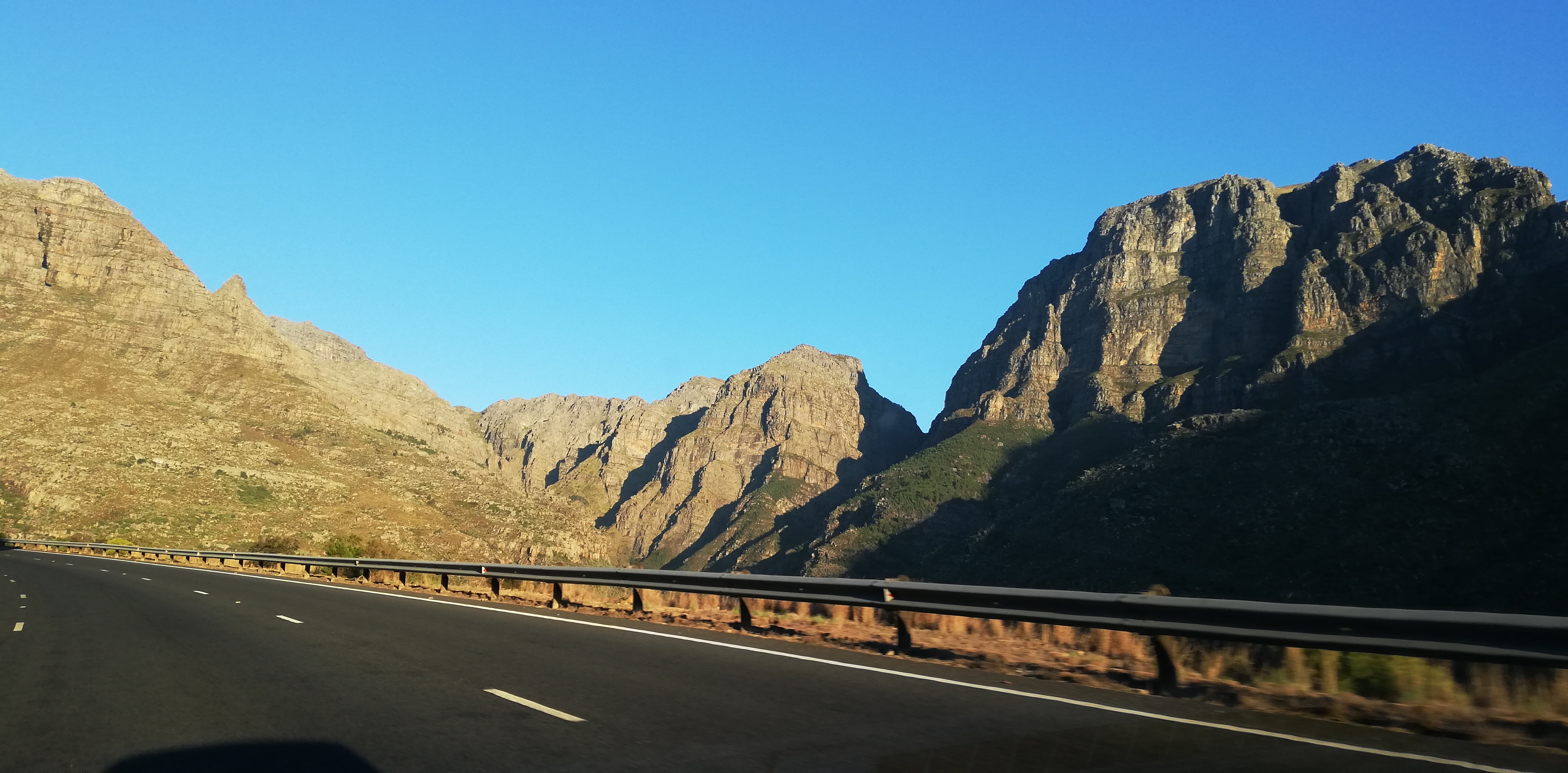 Heading for the airport as COVID-19 approaches.